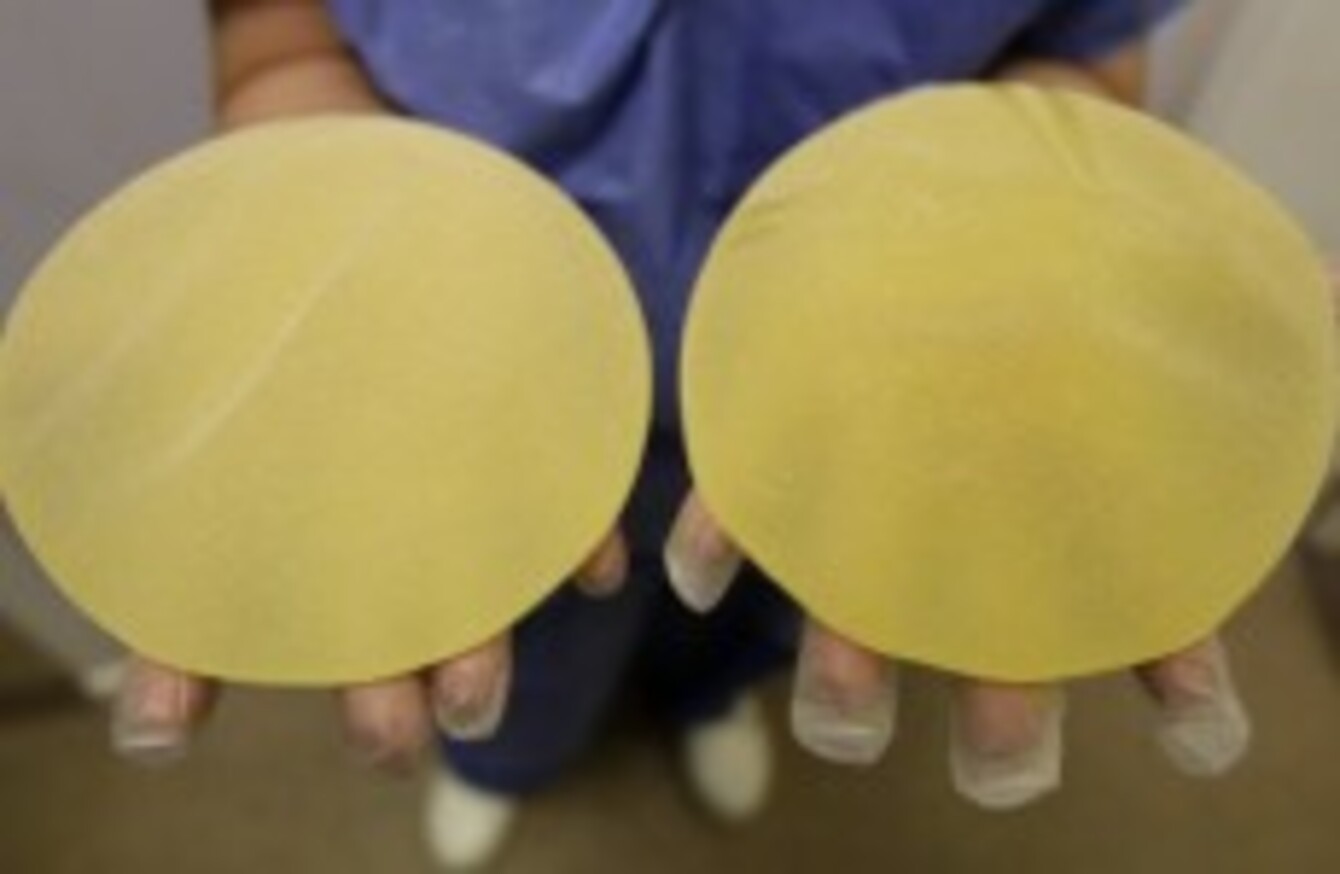 A nurse holds defective breast implants manufactured by French company Poly Implant Prothese (PIP)
Image: Lionel Cironneau/AP/Press Association Images
A nurse holds defective breast implants manufactured by French company Poly Implant Prothese (PIP)
Image: Lionel Cironneau/AP/Press Association Images
SURGEONS IN THE UK have called for a ban on cosmetic surgery ads.
The news comes following the recent announcement that breast implants manufactured by French company PIP were faulty and should be removed.
In a statement issued today, the British Association of Aesthetic Plastic Surgeons (BAAPS) welcomed the news that MPs would examine regulations that they said have allowed a 'cowboy' market in cosmetic surgery to "flourish" in the UK.
BAAPS President Fazel Fatah, who is a consultant plastic surgeon, said that the association understands that MPs will review areas "such as psychological counselling for cosmetic surgery patients and the unscrupulous marketing activities of many firms which take advantage of the young and the vulnerable".
EU draft proposals are being circulated, and BAAPS President Nigel Mercer said that they are designed "to improve aesthetic surgery and medical services to enhance patient safety and promote consistently high standards for providers across Europe".
He said that they includes the banning of cosmetic surgery being offered as a prize or "via financial inducements" and allow only physicians with proven track records to perform specialist procedures.
BAAPS, meanwhile, has crafted a six-point plan to help establish the controls, which includes a call for the banning of all advertising cosmetic surgery and a mandatory safety audit of plastic surgeons.