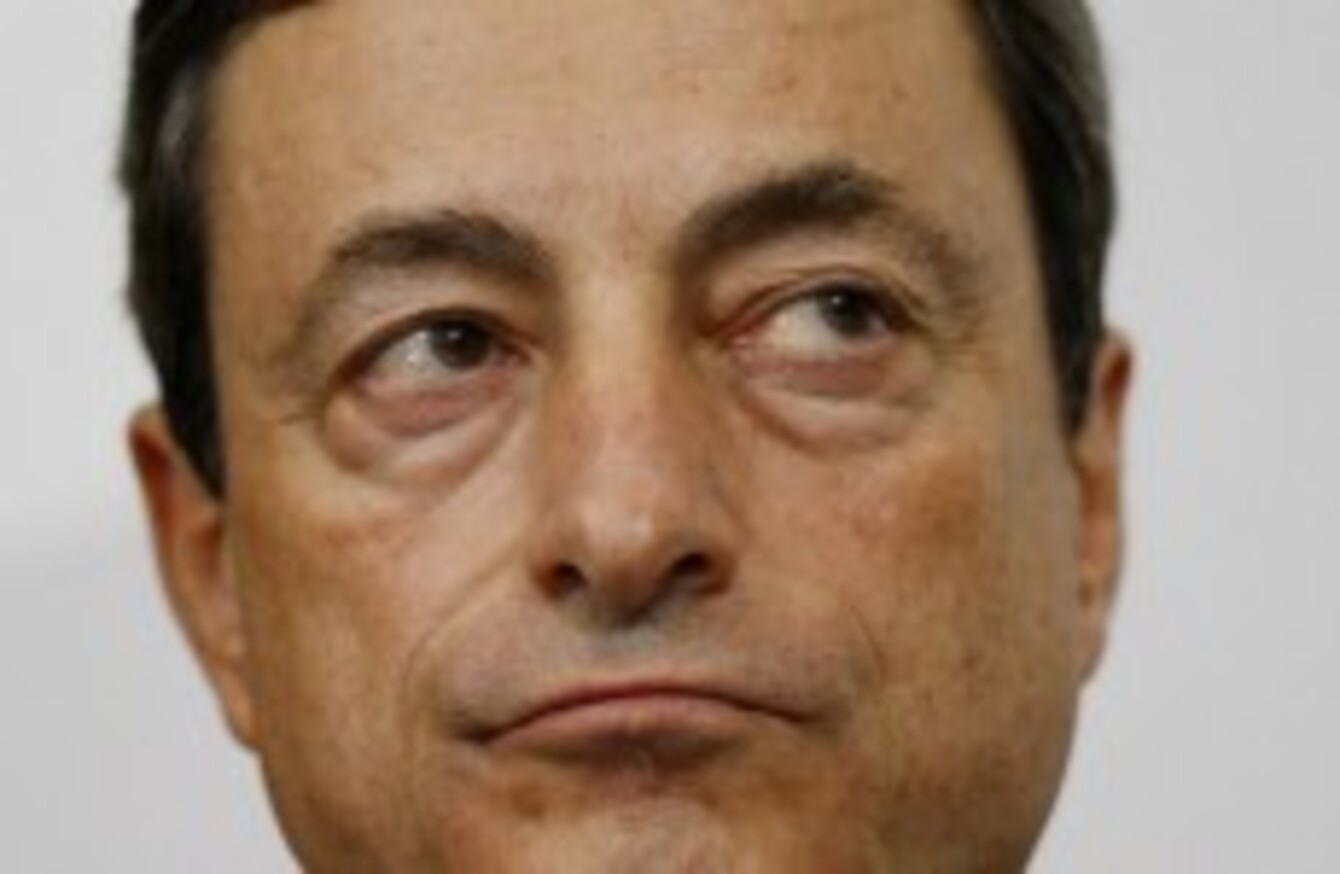 Image: LUCA BRUNO/AP/Press Association Images
Image: LUCA BRUNO/AP/Press Association Images
THE NEW EUROPEAN Central Bank (ECB) president Mario Draghi has marked his first meeting of the policy-making governing council by deciding to cut the main interest rate by a quarter point to 1.25 per cent.
The move has surprised markets which were expecting the ECB to hold rates steady at 1.5 per cent. Former president Jean-Claude Trichet already increased the rate twice this year.
The move is seen as a measure to calm markets which have been in turmoil over the uncertainty created by the situation in Greece.
Currently eurozone inflation stands at 3 per cent which is well above the ECB's target of close to below 2 per cent, BBC News reports.
The change will come into effect from next Wednesday.
RTÉ's economics correspondent Seán Whelan reports that the cut could offer a €11 and €15 per €1,000 reduction on a 25-year tracker mortgage.
Speaking on RTÉ's News at One, the Minister for Finance Michael Noonan welcomed the cut, and advocated a further slashing of interest rates by as much as 0.5 per cent in the coming months.