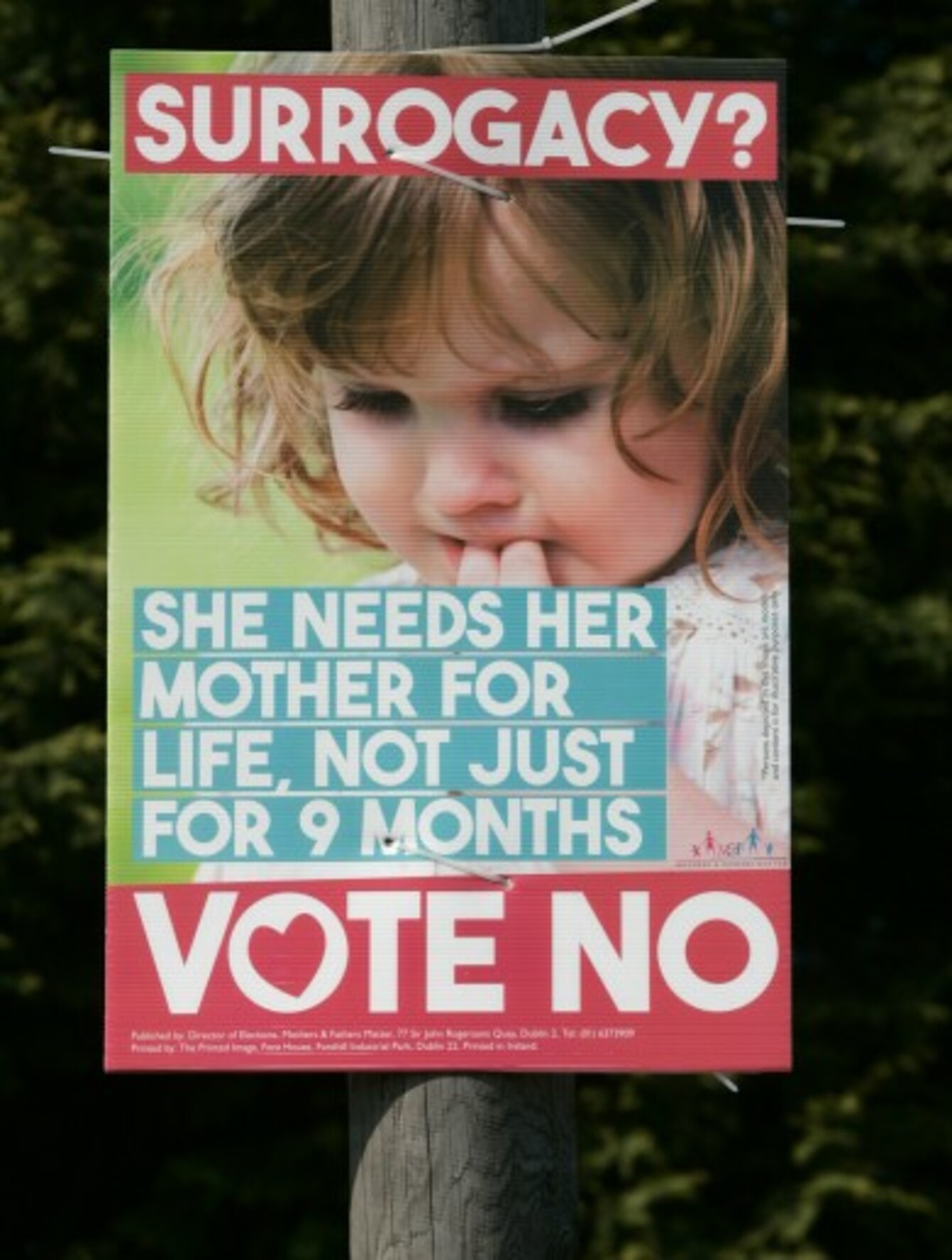 Image: Mark Stedman/Photocall Ireland
Image: Mark Stedman/Photocall Ireland
A PANEL OF lawyers who advocate a Yes vote in the same-sex marriage referendum say the vote will not restrict the government's ability to legislate for surrogacy.
The issue has been debated in recent days after posters from the Mothers and Fathers Matter group highlighted the issue of surrogacy ahead of the marriage vote.
Yes campaigners have argued that the two issues are completely separate and Lawyers for Yes have joined that chorus.
"Surrogacy is an extremely complex ethical issue, which will require careful regulation whether or not the referendum passes," according to Mary O'Toole SC of Lawyers for Yes.
The law does not establish a constitutional right to access surrogacy for anyone. It is clear that the Oireachtas has full powers to restrict surrogacy in the best interests of children and will continue to have such powers regardless of the outcome of the referendum.
Keith Mills, a spokesperson for Mothers and Fathers Matter, says the group also availed of legal consultation before publishing the posters.
He has argued that people who think surrogacy is not a linked issue "don't understand the full implications of what the referendum will do".
"Not only will the referendum redefine marriage, it will redefine the family," he told TheJournal.ie earlier this week.
Laws surrounding surrogacy were originally drafted as part of the Children and Family Relationships Bill but Health Minister Leo Varadkar said it made more sense for them to be part of a bill governing assisted human reproduction.
The Children and Family Relationships Bill was recently passed by the Oireachtas and, among other provisions, extended the right to jointly adopt to cohabiting couples and civil partners.
At the time the above bill was being published, Varadkar warned that the issues of same-sex marriage and surrogacy should not be mixed up.
"Most of the people who avail of assisted human reproduction or surrogacy, or most of the people who are in the family courts, are actually heterosexual couples. So to try and turn that into some sort of same-sex or gay issue I think is wrong," he said.