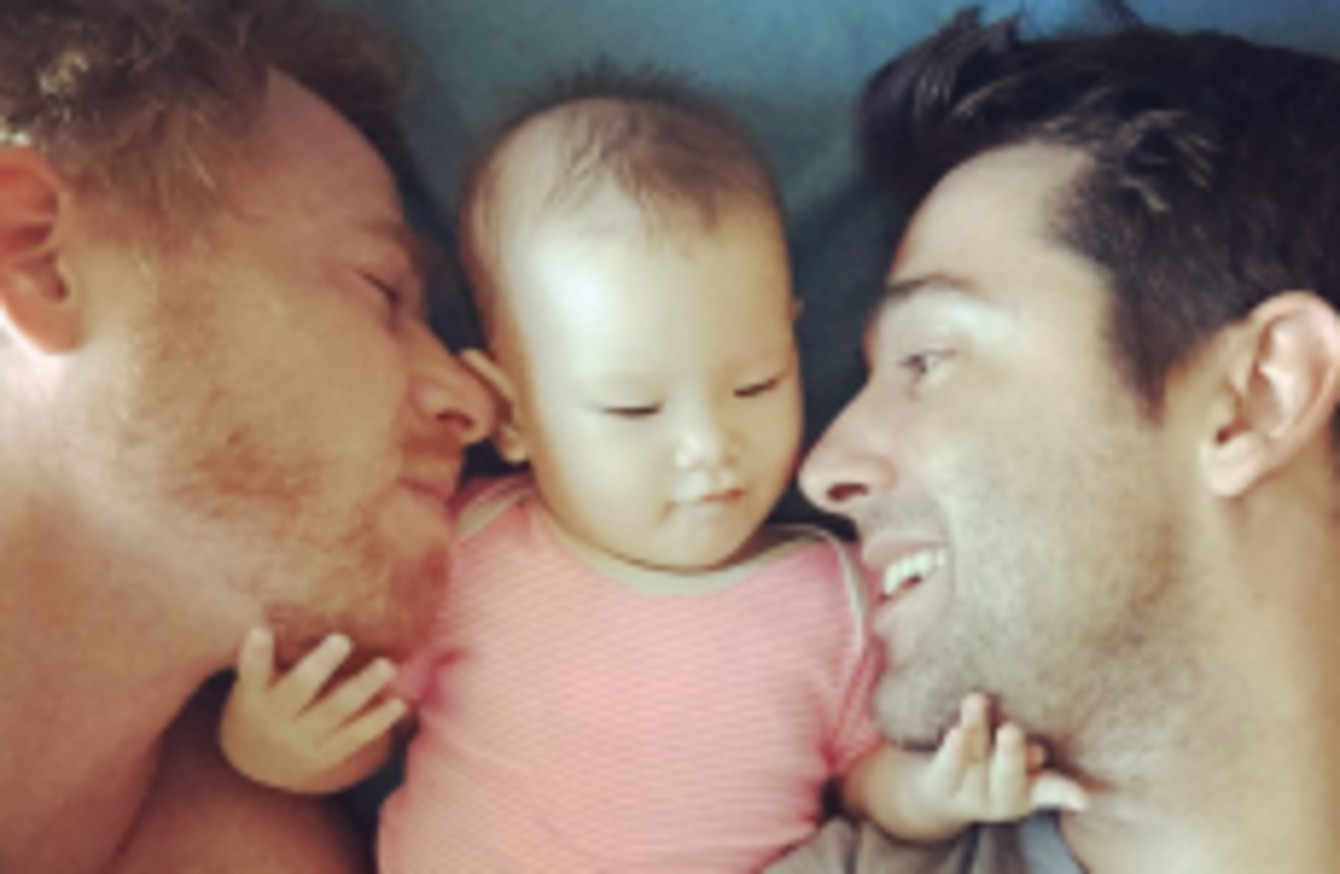 Image: Bring Carmen Home via Facebook
Image: Bring Carmen Home via Facebook
A GAY COUPLE are stranded in a secret location in Thailand because they are unable to bring home their daughter as the surrogate claims she was not aware they were gay.
The surrogate is biologically unrelated to the baby but has refused to sign documents to allow baby Carmen get a passport to leave the country.
Gordan Lake is the biological father of Carmen. Lake said, "The surrogate was friendly and willing to sign all documents, right up until Carmen was three days old, and she met Manuel, my spouse."
The surrogate claims she was unaware they were gay but Lake says he does not know why this would be the case as he was very clear with the agency they used.
Lake told The Guardian, "She said she thought she was doing this for an 'ordinary family' and when she found out that it wasn't an ordinary family she was worried for Carmen's wellbeing."
The couple also have a 23-month-old son, who adores his baby sister.

Source: Carmen Santos/Vimeo
They have set up a petition, which states:
For almost six months, we have been stuck in Thailand, faced with the possibility of losing our jobs and our house back in the US because we cannot leave. If we leave, we risk the greatest loss of all – our beautiful baby daughter, Carmen.
New laws in Thailand have outlawed surrogacy and while there is a temporary provision allowing all intended parents to claim full parental rights over their children, it discriminates against gay couples.
The couple now find themselves embroiled in a legal battle as the law uses the phrase "husband and wife".
Lake says, "The law that should give me full parental powers excludes me from obtaining them because I am gay."
A Twitter page has also has also been set up by the couple, where they are campaigning to get Hillary Clinton and Barack Obama to help them out.
The couple are also appealing for donations to help cover the costs of legal proceedings.
"Our finances are extremely strained. For now, with our salaries and with help from our families, we can cover the basic living expenses in Thailand.
"But our savings are gone, we  have already borrowed money from friends and family and we have maxed out our credit cards and personal lines of credit, and we need help covering legal expenses."