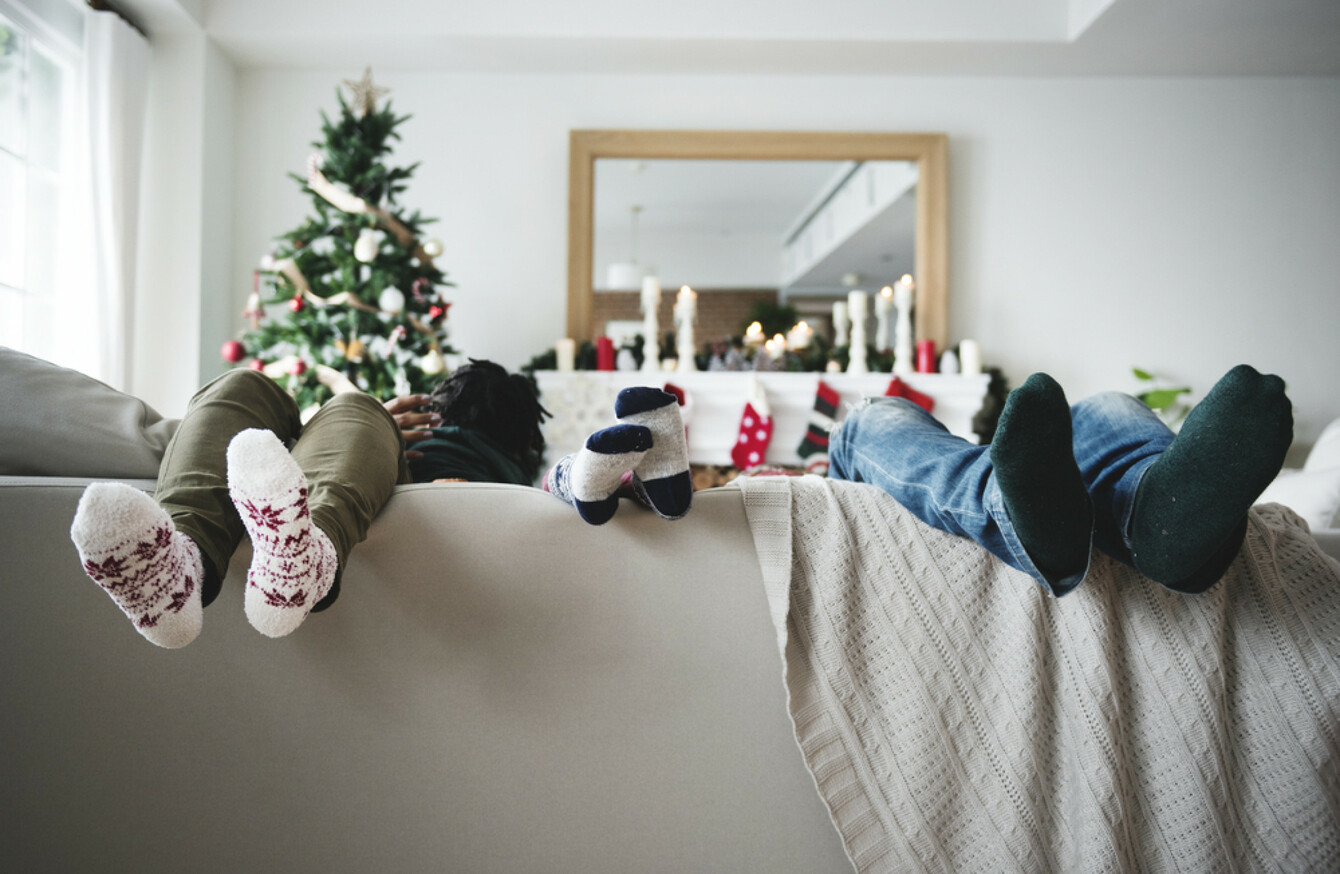 Image: Shutterstock/Rawpixel.com
Image: Shutterstock/Rawpixel.com
CHRISTMAS IS HERE. Being cooped up in the house for days on end with children, as they consume an endless supply of Miniature Heroes and fizzy drinks… Hurrah!
Arguing with a spouse over who emptied the cat litter tray because neither of you can remember the last time you got dressed… Wahoo!
Shouting at each other in whispers while squished in the hot press because we have a house full of visitors… Best fun ever!
Christmas is usually more of an endurance test than a holiday, especially when you are staring down the barrel of two solid weeks at home with the entire family, and you've already exhausted the Child Kryptonite that is Home Alone.
Expectation vs reality
Each year I promise myself that I'm going to enjoy the Christmas holidays, and emerge in January refreshed and more in love than ever with my husband and sons. The reality is that by the time the kids are back in school, I'm a haggard, screechy shadow of my former self.
I am the cheery one at the school gate, roaring 'Happy New Year! Don't go near my kids, they have a dose of something, but they're FINE for school.' The lack of routine, the endless pyjama days, the constant feeding… It all gets a bit much, really.
In an effort to sort myself out this year, I contact Dr Jess Lynch, a family GP and mum-of-three who's now a life and wellness coach. After assuring me that I am neither mad nor a Christmas Grinch, Dr Lynch offers me some tools for dealing with the irritants that may push me over the edge this Christmas.
Identify triggers and plan your strategy now
Figure out what is likely to irritate you, and get tactical, Dr Lynch tells me, explaining:
The strategy you come up with will obviously depend on the trigger. Maybe you could seat yourself at the opposite end of the room to an overbearing relative, or avoid discussions about your parenting style if they tend to raise tension.
Dr Lynch suggests turning to mindfulness or breathing exercises in extreme situations. "You may need to remove yourself from the situation for a few minutes to calm down," she adds.
Remember that an argument takes two
I may be the one shouting, but I'm not the only one in the conflict situation, as Lynch reminds me. "It takes two to allow a disagreement to escalate. You could decide not to take the bait and to simply ignore the urge to join in or become irritated," she says.
If it seems like you're always the one at the centre of a conflict, ask yourself honestly if you could be the one who is setting other family members off, Dr Lynch suggests.
"Ask others for some constructive feedback. Often the faults we spot in others are the ones they see in us too," she says.
Get some fresh air
Hearing me complain about the constant 'I'm hungry' whines and the near-permanent flicker of the television screen, Lynch offers a tempting solution: get the whole family dressed and out for a bracing walk.
"There is no tonic quite like fresh air and movement," she emphasises, "It's good for body and for mind." I test this out during a lazy Sunday at home. Sure, everyone was grouchy at the thought of a walk, but there were rosy cheeks and happy smiles after a run on the beach.
As Dr Lynch acknowledges, Christmas can be a stressful time, but she finishes by reminding me that being surrounded by those I love should be considered a positive, not a negative.
Her final advice? "Get real, and look at all the things you are thankful for this year. Being grateful for the fact that you have a family to spend Christmas with will go a long way towards easing any stress that comes with it."
Want to win a sumptuous afternoon tea for two at Clontarf Castle Hotel? Enter here – and don't forget to like us on Facebook and Twitter too!