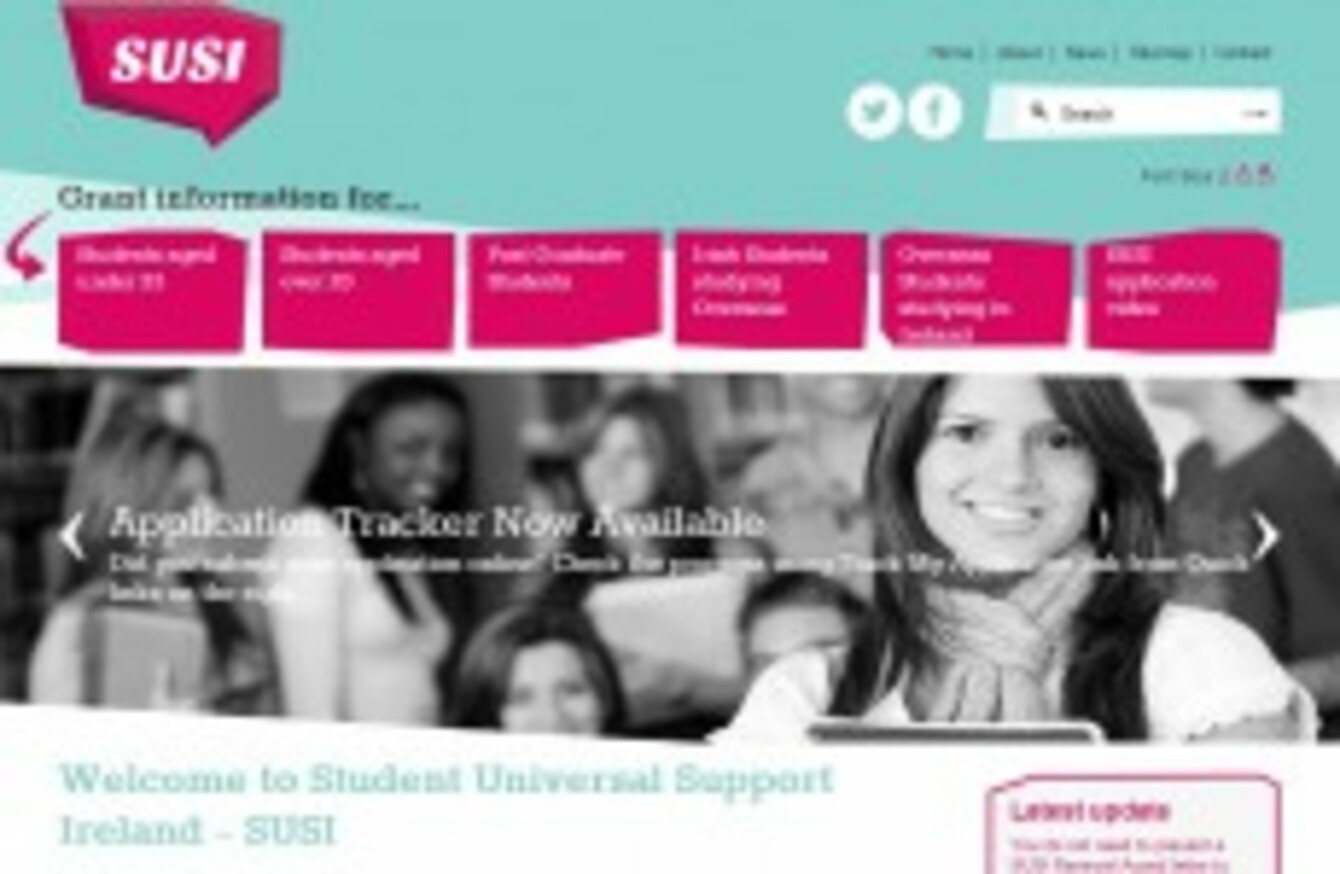 Image: SUSI website
Image: SUSI website
STUDENT GRANT BODY SUSI says almost 8,000 applicants looking for a grant for the first time this year were refused because they did not meet the eligibility criteria.
Almost 61,500 applications were assessed in total by SUSI since the closing date of 5 August, as well as another 2,500 applications which arrived late. It is estimated that around 40,000 students will end up actually receiving a grant, based on figures from previous years.
Around 1,500 applications were cancelled at the request of the student.
Almost 20,000 students who are continuing with their college courses have had their grants renewed, and they will receive them once their college confirms their return to college, SUSI said.
However, of the 23,500 students who asked for their grant to be renewed, 800 were deemed to be ineligible because the income thresholds had dropped from Budget 2012.
SUSI released the figures today in a bid to be more transparent about the workings of the grant system. The new body was roundly criticised during its first year of operation in the academic year 2012-2013 when large numbers of students were left waiting a long time for a decision on their grant application.
The student grant body said it met its first target for processing applications for the coming year. The second stage will involve students submitting supporting documents to SUSI.
SUSI head of operations Alan Murphy urged students to submit their supporting documents as soon as possible.
"Meanwhile we are continuing to process document packs as they come in," he said. "We want to ensure that the maximum number of applicants have [a]  final grant decision and, where awarded, are in payment in late October, and as they are finalised over the coming weeks."