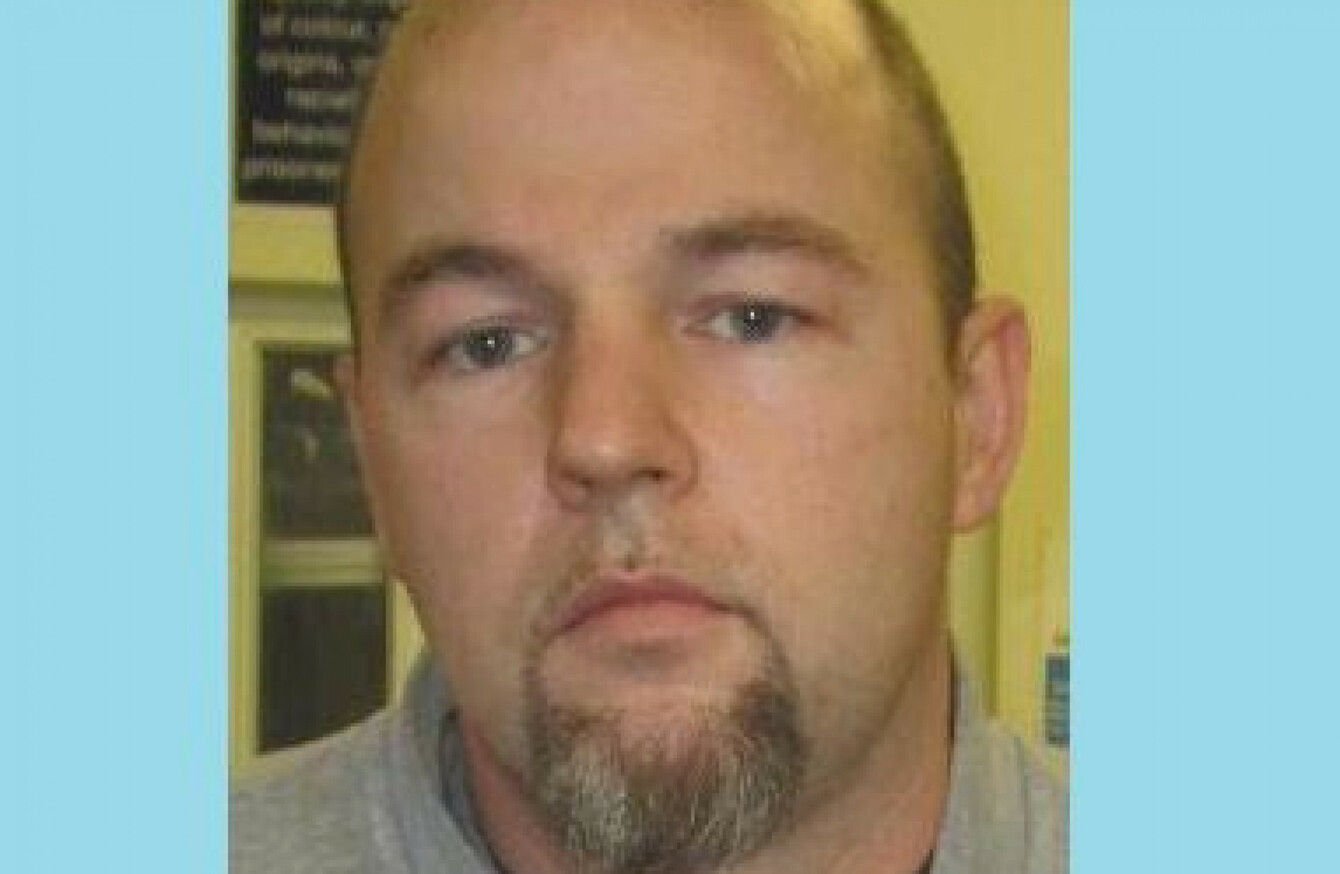 Joseph McCann
Image: Met Police
Joseph McCann
Image: Met Police
LONDON POLICE SAY a 34-year-old man arrested last night in Cheshire in the north-west of England after a standoff with local police is to be questioned in connection with attacks on a further nine victims. 
London's Metropolitan Police confirmed last week that they were seeking to speak to Joseph McCann in relation to three "horrific incidents" of rape and abduction against women. 
McCann was arrested in the early hours of this morning after an attempted abduction of two teenage girls in the town of Congleton yesterday came to light. 
At one point, according to reporters at the scene, he climbed a tree to evade capture after police cornered him in a rural area near the town following a series of road closures and checks. 
He was being sought for questioning in relation to the three attacks, and police in London last week issued a description, warning that was considered "extremely dangerous and a risk to the public".
A statement described him as having blue eyes, a bald head or shaved blond hair with a light-coloured short beard and having "a slight Irish accent".
In an update confirming McCann's arrest, issued this afternoon, Met Police lead investigator DCI Katherine Goodwin said he was now being investigated for further offences.
"Between Sunday, 21 April and Sunday, 5 May McCann is suspected to have been involved in a number of attacks across different parts of the country. 
"I can confirm he is now being investigated for offences committed in Cheshire, Manchester and Lancashire in addition to London and Hertfordshire.
"Detectives from the Met continue to lead on this investigation and are working very closely with policing counterparts where he is suspected to have carried out further offences. These offences will be jointly investigated.
"At this early stage, there are believed to be nine further victims following the attacks in Hertfordshire and London. These attacks were grotesque and horrifying. These victims are now being supported by specialist officers. Further details concerning specific offences will become clearer in due course. 
"I would urge any other victims to come forward. We also need to hear from anyone who has been approached or been in contact with McCann." 
This timeline of incidents was also published by the Met Police:
The first incident occurred in Watford, at 0330hrs on Sunday, 21 April. A woman, aged in her twenties, was abducted and raped in a car
The second incident took place in Chingford, London on Thursday, 25 April at about 00:30hrs when a woman, aged in her twenties, was abducted and raped in a car
At 12:15hrs on 25 April in Edgware, London when a woman, aged in her twenties, was abducted and raped in a car
On Sunday, 5 May at around 0800hrs. A woman aged in her thirties was falsely imprisoned at a location in Haslingden, Lancashire. In the same incident a teenage girl and boy, aged 11, were raped
On Sunday 5 May at around 1330hrs, a woman aged 71 was abducted and raped in Bury, Manchester
On Sunday 5 May at around 15.30hrs in Heywood. Manchester, two 13-year-old boys and 13-year-old girl were abducted. The 13-year-old girl was sexually assaulted
Two teenage girls were forced into a car in Congleton, Cheshire on the afternoon of Sunday, 5 May. They were not sexually assaulted
On Sunday 5, May at around 1830hrs, two 14-year-old girls were forced into a car in Congleton, Cheshire. They were not sexually assaulted. 
The Met Police statement said searches of addresses were completed in areas around the country as part of the investigation. A reward of £20,000 for information leading to McCann's arrest and conviction was also issued.
Cheshire Constabulary said in a statement earlier this afternoon that officers investigating the abduction of two teenage girls in Congleton had arrested a 34-year-old man at 3am this morning. 
Chief Inspector Gareth Wrigley said: "The two girls abducted were both located safe and well. However, they are extremely distressed as a result of their ordeal and are currently being supported by specially trained officers.
"We understand that this has been a concerning time for local residents and will continue to have an increased police presence in the Congleton area and would urge anyone with any concerns to speak to a local officer."