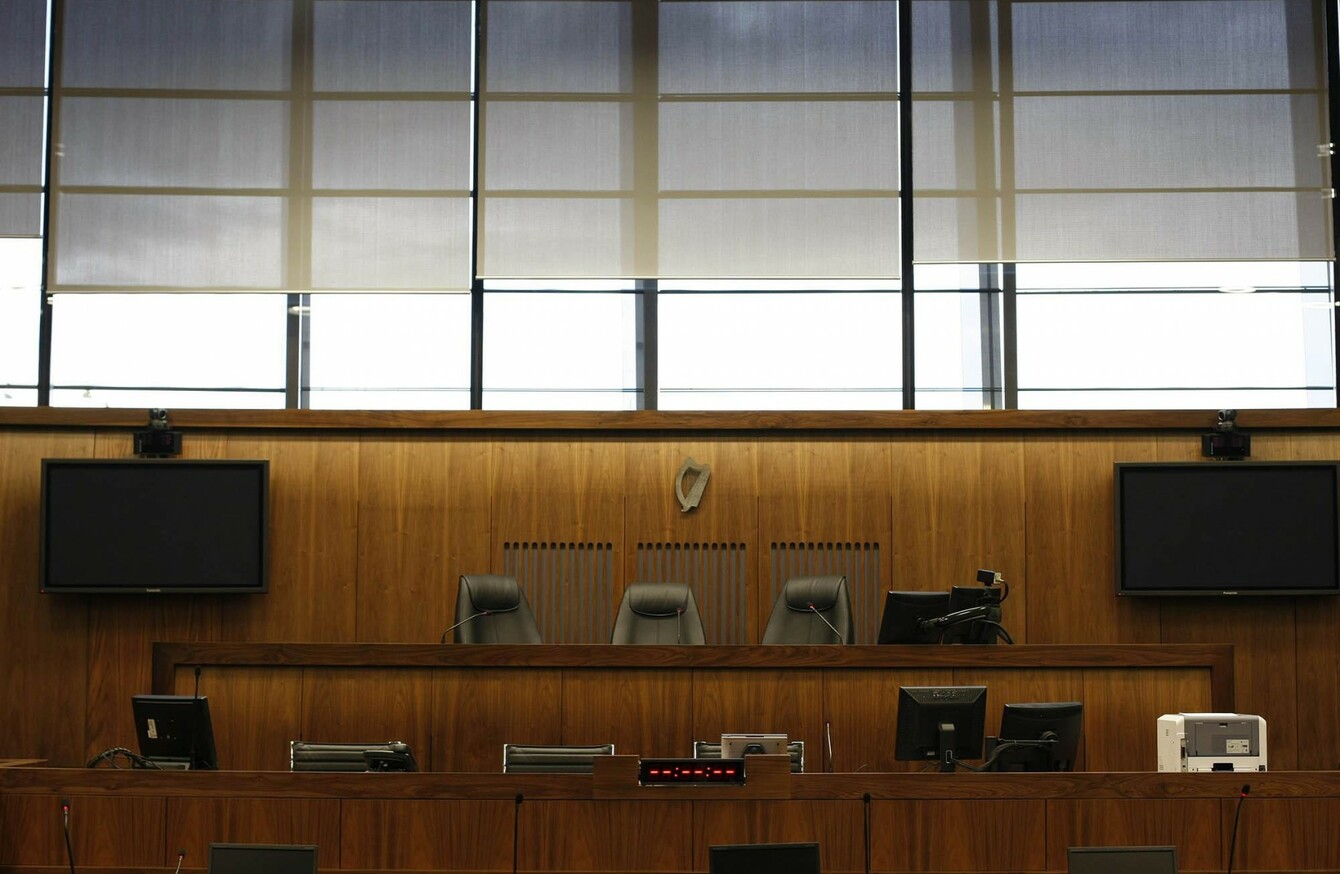 Image: PA Archive/PA Images
Image: PA Archive/PA Images
A MAN WHO sexually assaulted his six-year-old niece when he was a teenager has been given a suspended sentence.
The 41-year-old Dublin man, who can't be named to protect the identity of his victim, pleaded guilty to one count of sexually assaulting the girl while he was babysitting her at her home between 1 February 1992 and 30 September 1992.
He was previously given a suspended sentence for another sexual assault around the same time.
Dublin Circuit Criminal Court heard today that the man's family decided not to make a formal complaint to gardaí when the girl confided in her mother about the incident shortly after it occurred. Instead, they sought sex offender treatment for the man, who was then aged 16, and counselling for the victim.
In a victim impact statement read out in court, his niece said she delayed coming forward to gardaí until after her grandmother – the man's mother – died, because she "didn't stop loving her and I didn't want to kill her".
But she said she had now turned her back on her extended family members. "Those who I thought loved and cared for me chose the side of the abuser," she said. "They chose to protect their brother, the paedophile."
She said her entire life and personality was shaped by the abuse, and she suffered from self-esteem issues, anorexia and self-harm during her teenage years.
"You can't under-estimate the damage that is done to a child when trust is broken," she said.
"Since my uncle abused the trust like this and broke the family bond I had to shut down my emotions as a protective mechanism."
Handing down a suspended sentence of two years and three months, Judge Karen O'Connor said the man had engaged in a serious breach of trust. She said the victims was to be commended for coming forward and described her victim impact statement as "most eloquent".
But she noted the man had expressed remorse, entered a guilty plea and was just 16 years old at the time of the offence. He sought treatment for his offending and had rehabilitated himself.
The judge said she felt a non-custodial sentence was warranted, "having considered the person he was then and the person he is now".
Detective Garda Joan O'Connor told Garrett McCormack BL, prosecuting, that the man was babysitting his niece when he got on top of her while she was in her parents' bed. He rubbed his penis "forcefully" against her, leaving her "terrified", the court heard.
A formal complaint was made in 2015 and the man-made immediate admissions to gardaí.
Defence barrister Gerard Charlton BL, said the offence was a "serious breach of trust of a young, vulnerable child". He said the man wished to apologise to his niece and express his "extreme regret" and remorse for his actions.
Charlton said the offence arose out of "curiosity" on the man's part and did not involve the removal of any clothes. He urged Judge O'Connor to take his immaturity as a 16-year-old into account.
The man's wife wrote a letter in support of her husband which was handed up to court.
Since getting treatment for sexual offending, the man has not come to adverse attention since.
Comments have been closed for legal reasons