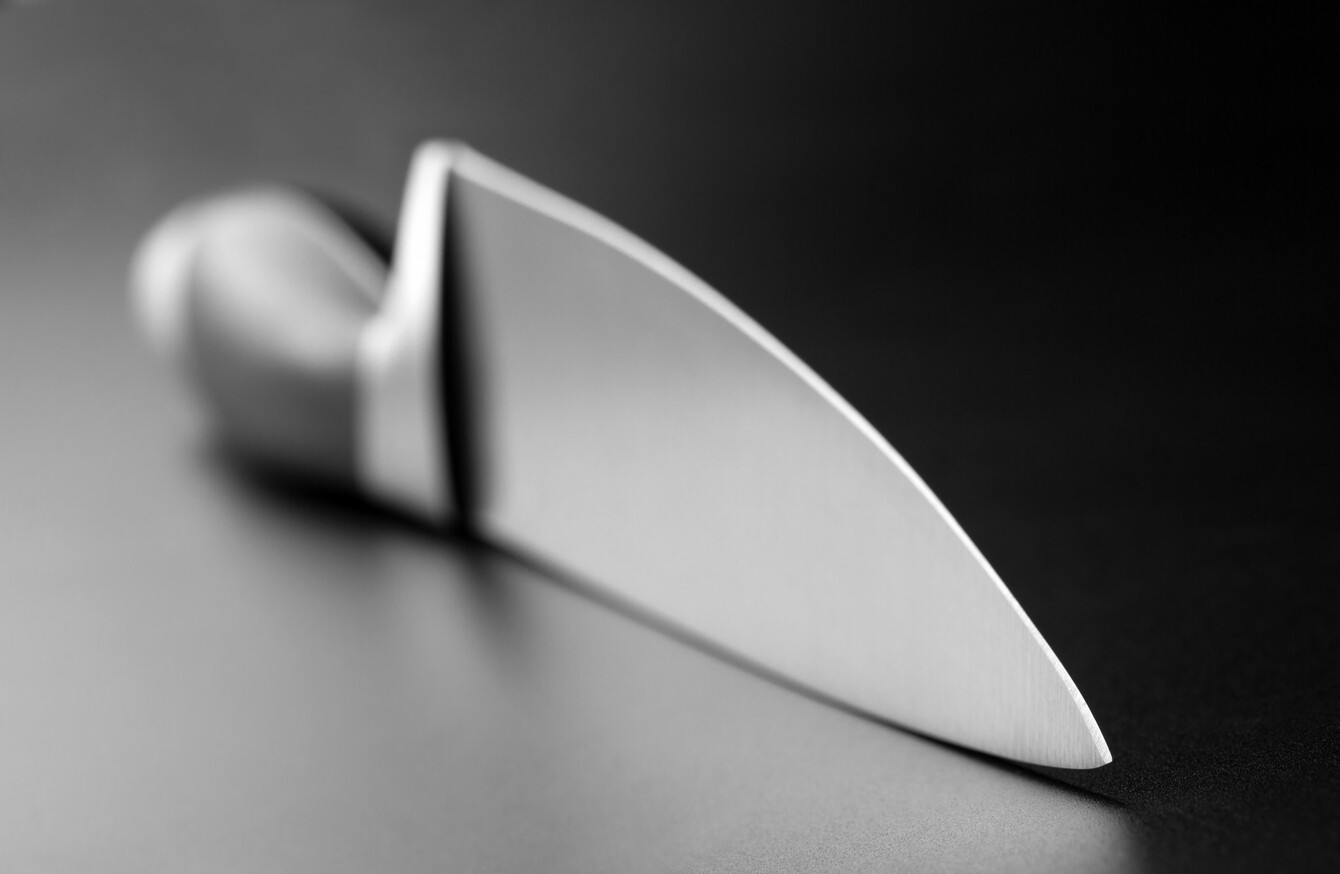 Image: Shutterstock/Nomad_Soul
Image: Shutterstock/Nomad_Soul
A DUBLIN MAN who threw a chair at a stranger during a house party and then chased him off the premises with a kitchen knife has been given a three year suspended sentence.
The court heard Christopher Dunne (22) subsequently contacted his victim via Facebook to say he was "very sorry" and couldn't recall the attack as he'd been taking tablets and alcohol.
Dunne, of St Cronans Lawn Swords, pleaded guilty at Dublin Circuit Criminal Court to assaulting Scott Chapman causing him harm at Upper Main Street Rush, Co Dublin, on 24 January 2013.
He has ten previous convictions at district court level including possession of knives and an imitation firearm.
Judge Melanie Greally acknowledged that a report from the Probation Service indicated that the officer was particularly impressed with Dunne's level of insight and remorse.
She accepted he was genuinely somebody who wishes to put his criminal days behind him and accepted he has made "significant steps" to deal with his various issues.
Judge Greally noted that Dunne had €1,000 in court to offer Chapman as a token of his remorse before she suspended a three year sentence on condition that he engage with the Probation Service for 18 months and carry out 180 hours community service within 12 months.
Garda Derek Dalton told Fiona Murphy BL, prosecuting, that Chapman had been invited to a house party at which Dunne was also present.
The two men had some conversation together and at one point Dunne went into the kitchen. Chapman later told gardaí that he heard a crashing noise and looked up to see Dunne throwing a wooden chair at him.
The injured party didn't have time to block the impact and was struck on the face. Garda Dalton said Chapman felt a sharp pain and blood gushing.
Dunne demanded his victim's car keys and picked up a brown handled knife from the kitchen counter. He chased Chapman who ran out onto the main street and was assisted by another party goer.
This friend rang an ambulance and Chapman was taken to hospital where he received six stitches for a cut on his forehead.
The injured party had to pay €300 for medical bills, lost three weeks of wages and has a permanent scar.
Garda Dalton agreed with Lalita Pillay BL, defending, that her client had been 18 years old at the time and had a difficult upbringing.
Pillay submitted to Judge Greally that Dunne had been living in his car for a short period because of drinking and drug taking.
She said his life had stabilised since he had moved back in with his father and he now hoped to apply for a horticulture course.