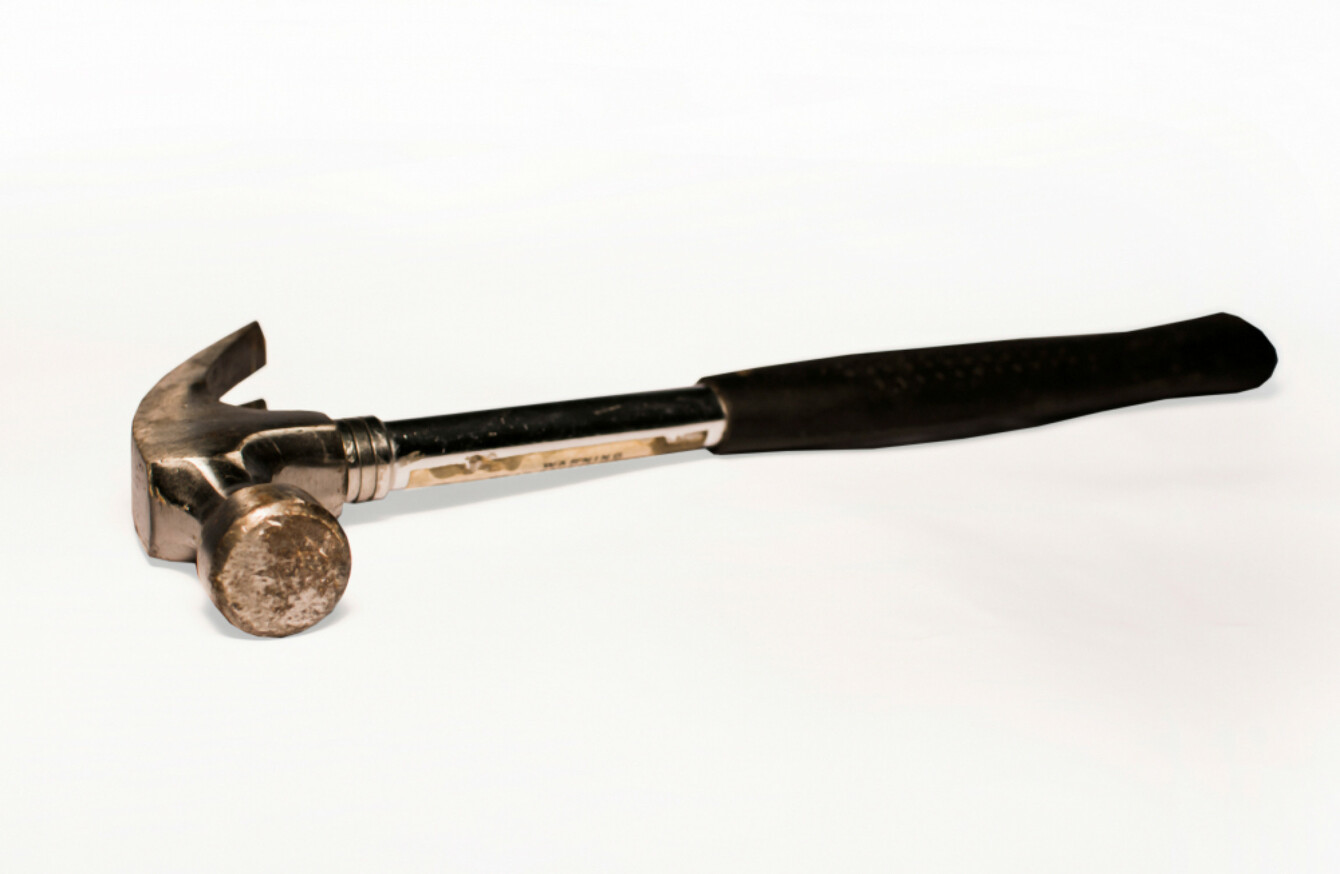 Image: Shutterstock/KASIRA SUDA
Image: Shutterstock/KASIRA SUDA
A DUBLIN MAN who took part in a violent city centre attack in which two young men were assaulted with a hammer and an iron bar has been given a two-year suspended sentence.
Jason Hennessy (21) of Sheephill Avenue, Blanchardstown, pleaded guilty to violent disorder on D'Olier Street in Dublin on 23 May 2015.
Hennessy and three others were trying to break up a row between two women when Dylan Campbell and Lee Whelan walked by. Hennessy and the others then launched an attack on the passers-by.
Passing sentence at Dublin Criminal Court yesterday, Judge Cormac Quinn said it was a serious case of violent disorder and that Hennessy had attacked one of the victims in a "most shocking" manner.
He said one of the victims, Dylan Campbell, had been knocked to the ground by a large group of teenagers while walking down the road with his friend Lee Whelan.
The court heard Hennessy had then returned to his car, retrieved a hammer and again attacked Dylam Campbell causing an injury to the tendons on his fingers and a 4cm head wound requiring stitches.
Neither Campbell nor Whelan filed victim impact statements.
Filmed attack
Judge Quinn noted that a bus driver had filmed the attack on his mobile phone and this footage showed Hennessy swinging an implement and hitting Mr Campbell.
The court heard that Hennessy had given €500 to Dylan Campbell as a gesture of remorse and has been attending anger management sessions funded by his family.
Judge Quinn set a headline sentence for Hennessy of three and a half years, but reduced this because of mitigating factors including Hennessy's letter of apology, his remorse, and the fact that he was 18 at the time.
Hennessy was ordered to keep the peace for three years and abide by the supervision of the Probation Service for 18 months, taking all directions from them in relation to substance misuse and victim awareness programmes.
Three other co-accused men have previously been sentenced by the court.
Dylan Murray (22) of Greenridge Court, Blanchardstown was told to carry out 200 hours of community service in lieu of a nine-month sentence.
Jordan McGuinness of Corduff Park, Blanchardstown, Dublin and Craig Smith of Corduff Grove, Blanchardstown were sentenced to 12 months suspended and 18 months suspended respectively.
On patrol
Garda Wayne Donnelly told Anne Rowland BL, prosecuting, that he was on patrol on the night when he saw a fight between a group of teenagers.
Garda Donnelly said Hennessy, Murray, Smith and McGuinness were sitting in a parked car on D'Olier St when a fight broke out between two young women known to the group.
The men jumped out of the car and broke up the fight between the women, before turning on Whelan and Campbell, who happened to be walking by.
Whelan was knocked to the ground during the assault, before Hennessy and another accused returned to the boot of the car and grabbed a hammer and an iron bar.
Campbell was hit with the hammer while Whelan was hit with the iron bar. He was in a semi-conscious state when Garda Donnelly came on the scene, the court heard.
An ambulance was called and both men were taken to hospital. Whelan suffered a wound to the back of his head, while Campbell also suffered a head wound and a hand injury which required surgery.
Counsel for Hennessy said a probation report showed he was remorseful and had insight into his wrongdoings.
Hennessy has some previous minor convictions for road traffic offences, which Judge Quinn said he did not take into account.