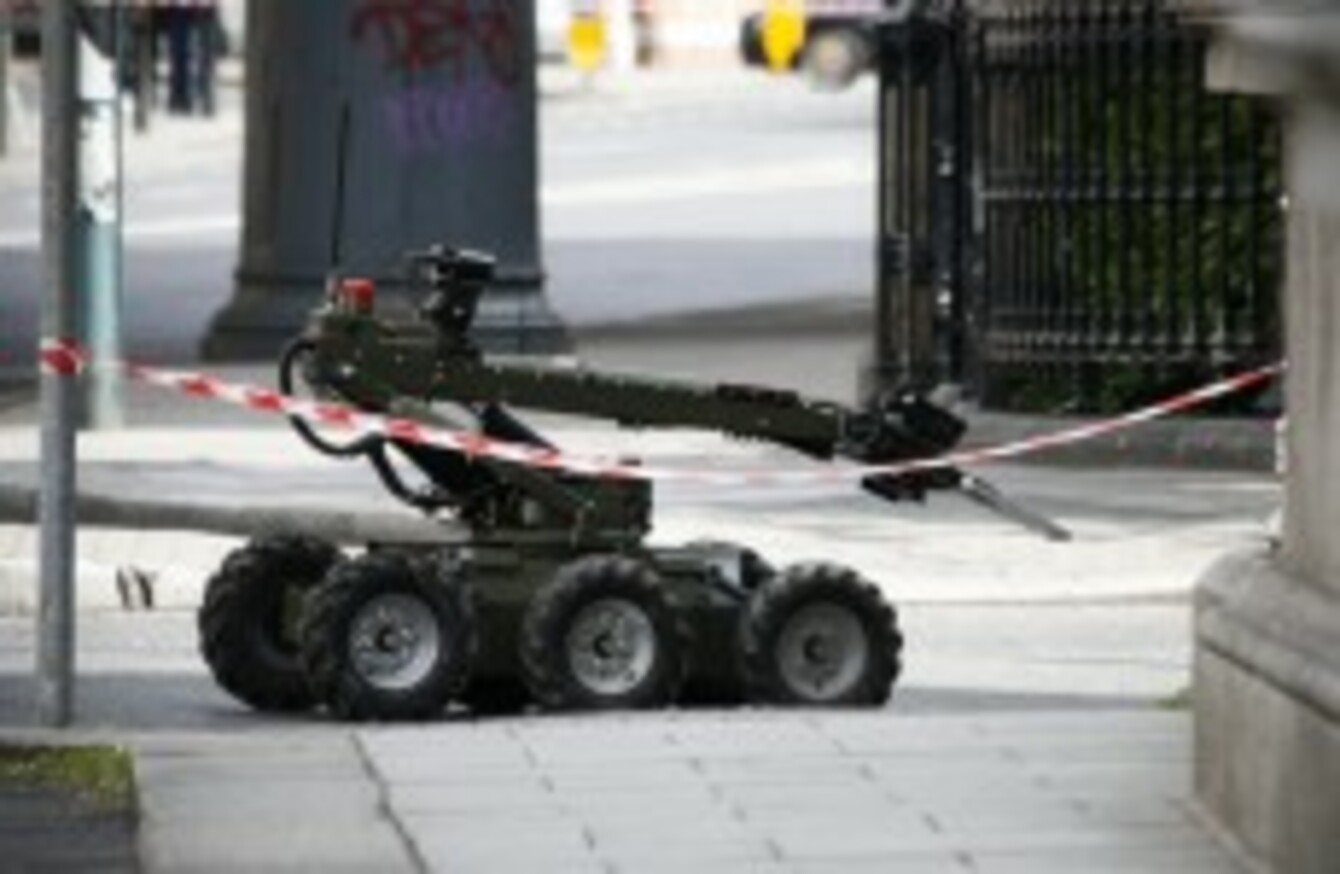 A Defence Forces' explosives disposal robot in action at a previous security alert near Connolly Station
Image: Photocall Ireland
A Defence Forces' explosives disposal robot in action at a previous security alert near Connolly Station
Image: Photocall Ireland
Updated 4.45pm
A QUANTITY of grenades and artillery shells discovered at a Co Dublin property earlier today has been made safe by the army bomb disposal team.
The objects were found during renovations on a property on Strandville Avenue, off the North Strand Road, earlier today and the team arrived on the scene at 11.45 am.
A spokesman for the Defence Forces said that the munitions were badly corroded and could date as far back as the War of Independence.
Earlier, Irish Rail halted all trains between Connolly station and Clontarf Road station in Dublin due to a security alert. Lines have reopened following the alert, with full services resuming from Connolly to Clontarf Road and on the Maynooth line.
- Additional reporting by Susan Ryan