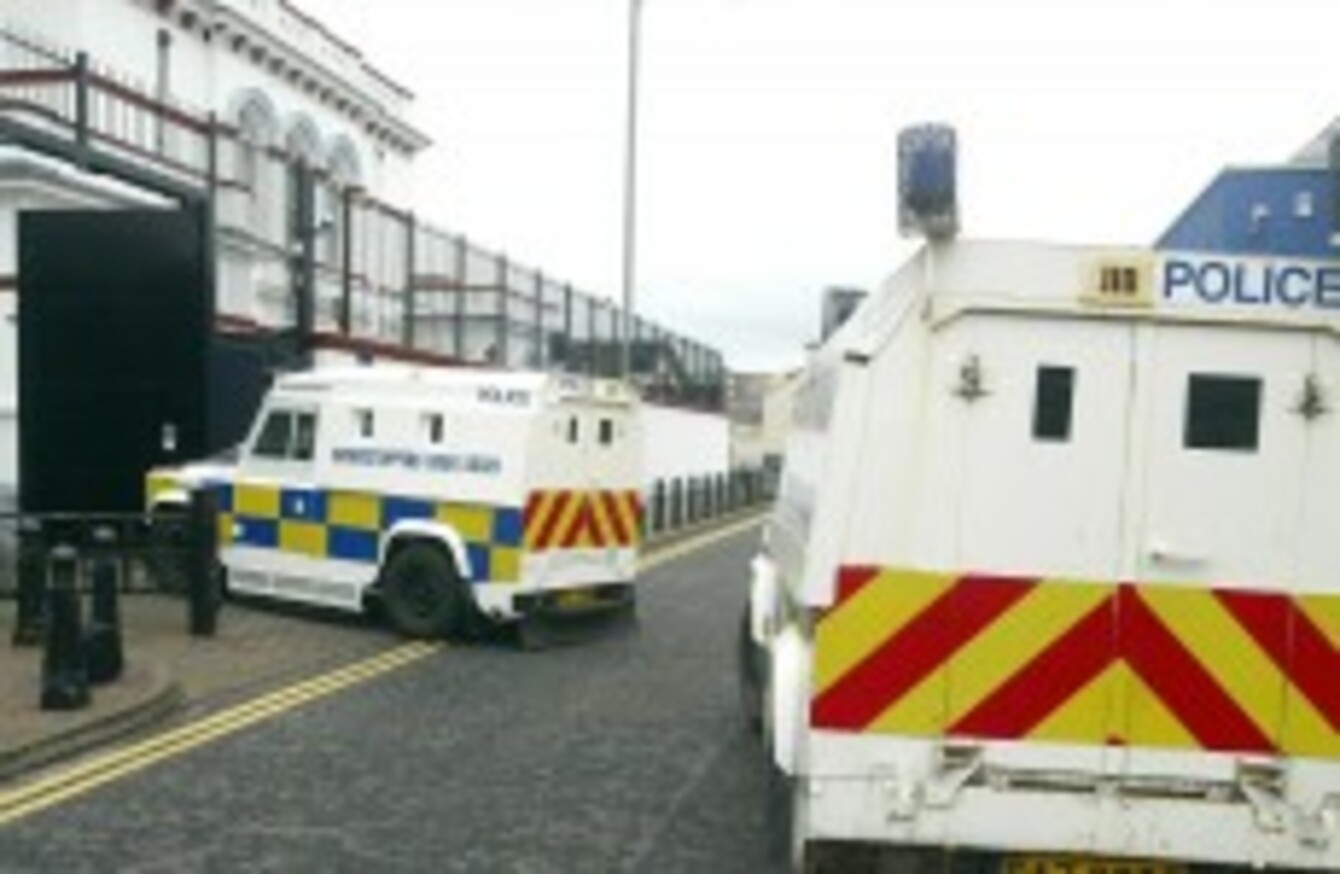 PSNI vehicles in Northern Ireland
Image: PA Wire
PSNI vehicles in Northern Ireland
Image: PA Wire
A POSSIBLE EXPLOSIVE device – the second in less than 24 hours – has been found at a postal sorting office in Northern Ireland.
A security alert began at a Royal Mail premises in Lisburn in Derry before 9 o'clock this morning when a suspicious package was discovered.
The PSNI bomb squad was called to the scene and part of the street has been closed off while the device is examined.
It is less than a day since a letter bomb found at a postal sorting office in Derry was discovered to be viable. The device at the Great James Street was contained in a white A4 envelope with the address written in a grey stencil.
The PSNI has advised people to be vigilant. "If anyone receives a package like this, or if anyone notices anything suspicious, they should contact police immediately," a PSNI spokesperson said.
The Stormont Justice minister David Ford of the Alliance Party condemned the people behind yesterday's intercepted letter bomb.
"Yet again we have a cold-blooded attempt to cause death or serious injury," he said. "Those behind this device do not care who they hurt or injure and have nothing positive to offer".