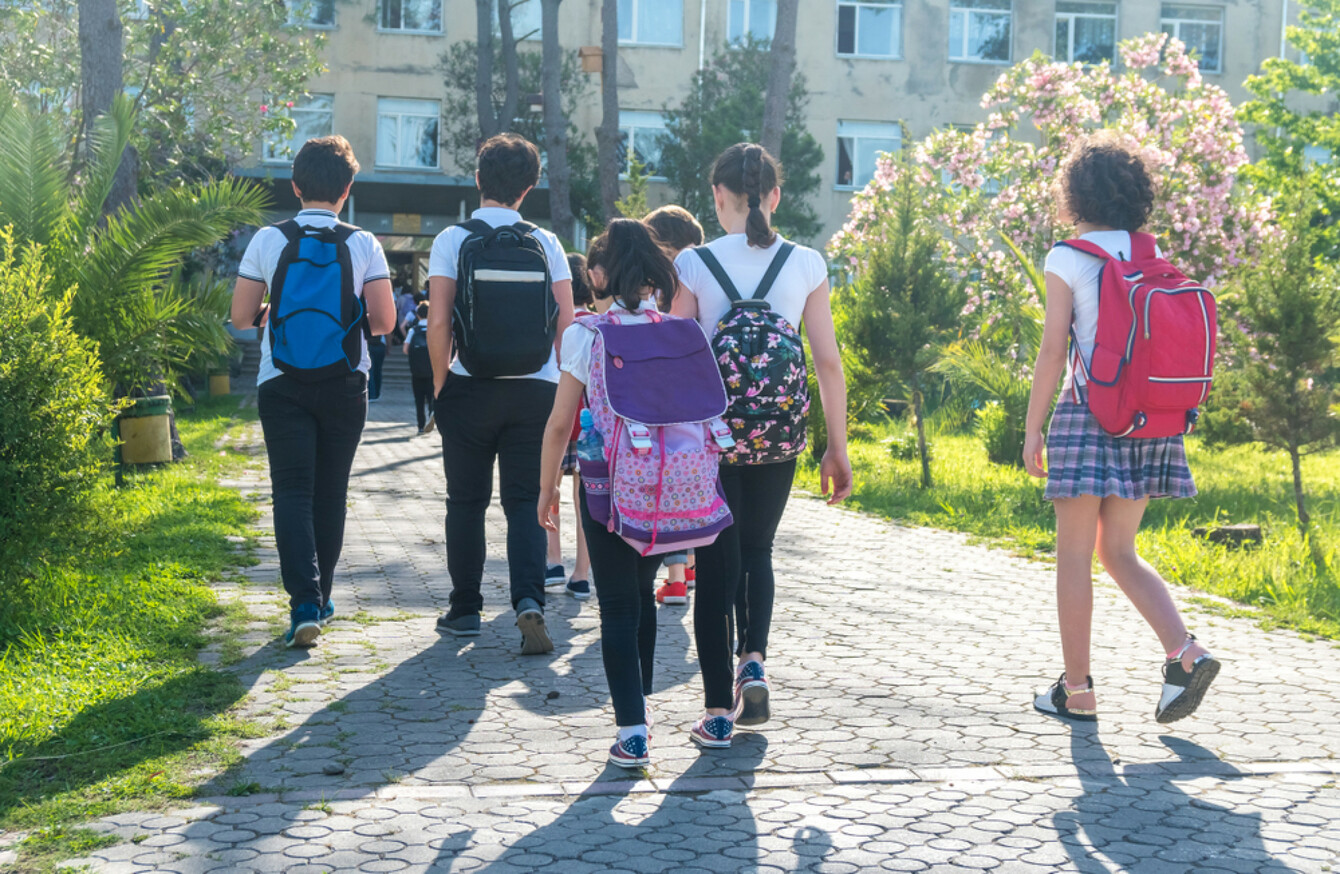 Image: Shutterstock/k_samurkas
Image: Shutterstock/k_samurkas
ST VINCENT DE Paul has reported a 20% increase in the number of families looking for help with back-to-school costs. 
Over 6,000 calls are expected from parents by the end of August according to the charity. 
SVP says that delays in processing the Back to School Clothing and Footwear Allowance (BSCFA) by the Department of Employment Affairs have placed an extra pressure on families.
The Department said this week that it was working to clear the backlog of applications. 
'Everything has gone pear-shaped'
One woman told TheJournal.ie that without the help of her parents she would have to turn to SVP as she has been waiting over five weeks to find out if she has even qualified for the allowance this year. 

"I was meant to pay the school fees yesterday and I had to ring them to say I wouldn't be able to pay them until next week or the week after.
"The school is understanding but sometimes if the books aren't paid for the teachers will actually say it out in front of the class 'your mammy hasn't paid for your books'," she said.
She added that this delay in payment has happened to her for the last few years and that she has just about managed to pay for her children's uniforms this year. 
"Everything has gone pear-shaped, my partner gets paid every two weeks and all his money goes on bills," she said. 
SVP has said that August is the busiest month for school costs and that calls continue to come in this week from worried parents.
"We know this time of year is stressful for most families as they try to meet the costs of uniforms, books and 'voluntary' contributions, and that these costs bear most heavily on families with limited incomes," SVP Social Policy Officer Marcella Stakem said in a statement. 
The delay in allowance payments was acknowledged by the Department yesterday which asked customers to "bear with us" as it tries to clear the backlog of applications.
It added that for a period the BSCFA phone line will be closed.
"This means that staff can focus on processing customer claims as quickly as possible and additional staff resources have also been assigned to the section."
The same woman told TheJournal.ie that she was ringing the Department for over four hours but the only place she could get an answer was on Twitter. 
I'm still waiting for them to ring me like they said they would on Twitter.
The department has received approximately 36,000 applications over the summer months (with the bulk of these, about 28,000, received in the month of July).
Book scheme 
The charity has also described the current school book scheme as "inadequate".  
"SVP members report that many secondary schools are not offering the scheme and those that have book rental, typically ask parents to pay a significant contribution of between €100 and €200.
"It is estimated it would cost approximately €40m per year to have an entirely free school books scheme. This is very achievable, and a good start would be providing an additional €20m in Budget 2019," Stakem said.
SVP will present to the Joint Oireachtas Committee on Education and Skills this Thursday to outline its proposals for a funding model that can alleviate pressure on parents.