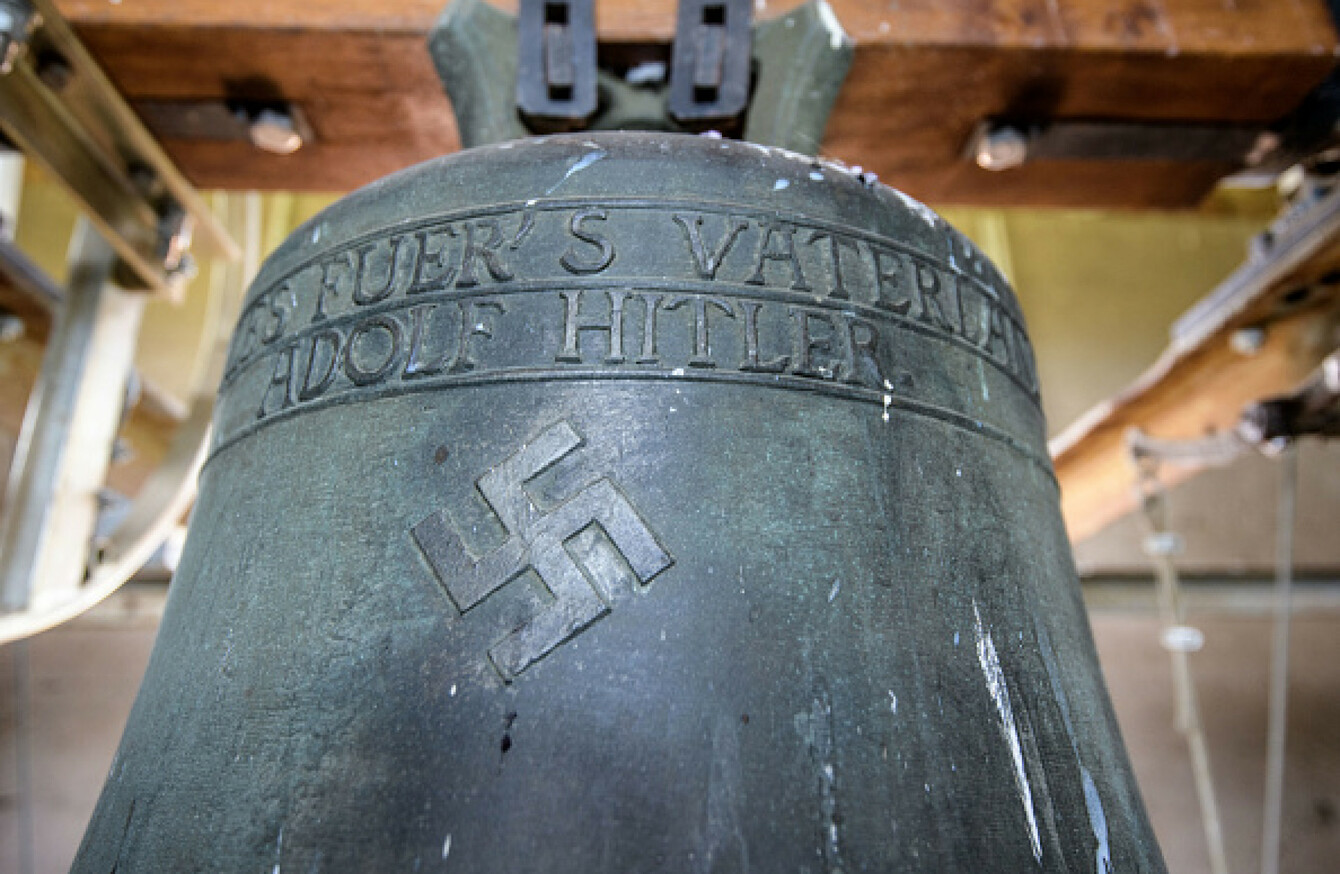 A similar bell in the town of Herxheim.
Image: Thomas Lohnes
A similar bell in the town of Herxheim.
Image: Thomas Lohnes
A CHURCH BELL in a northern German town has had a swastika removed from its church bell.
The controversial symbol was removed from the bell in Schweringen by unknown perpetrators during what they called in a note "spring cleaning".
Local paper Die Harke says a note left by the intruders said:
"We did spring cleaning. Not only is the village cleaned, but also the bell. Of pigeon dung, of the filth of the National Socialists who still threatened after 80 years to divide the village population and hopefully also of the dirt that might have been thrown about the town of Schweringen.
"Schweringen is a village of clear, decent, intellectual, cosmopolitan citizens, and they will not just stand by and watch the village population split.
"In this hope, and as Christians for freedom, we have freed this bell from the signs of a time of guilt and abuse. It was in responsibility to God out of deep concern and to strengthen our village community."
The village discovered the bell last September and since then has been split on its use since. Having been decommissioned, it was decided it would be returned to use last month.
Another bell in the town of Herxheim caused debate over the last number of months. In that case, it was decided to keep the bell as a reminder of Germany's past.