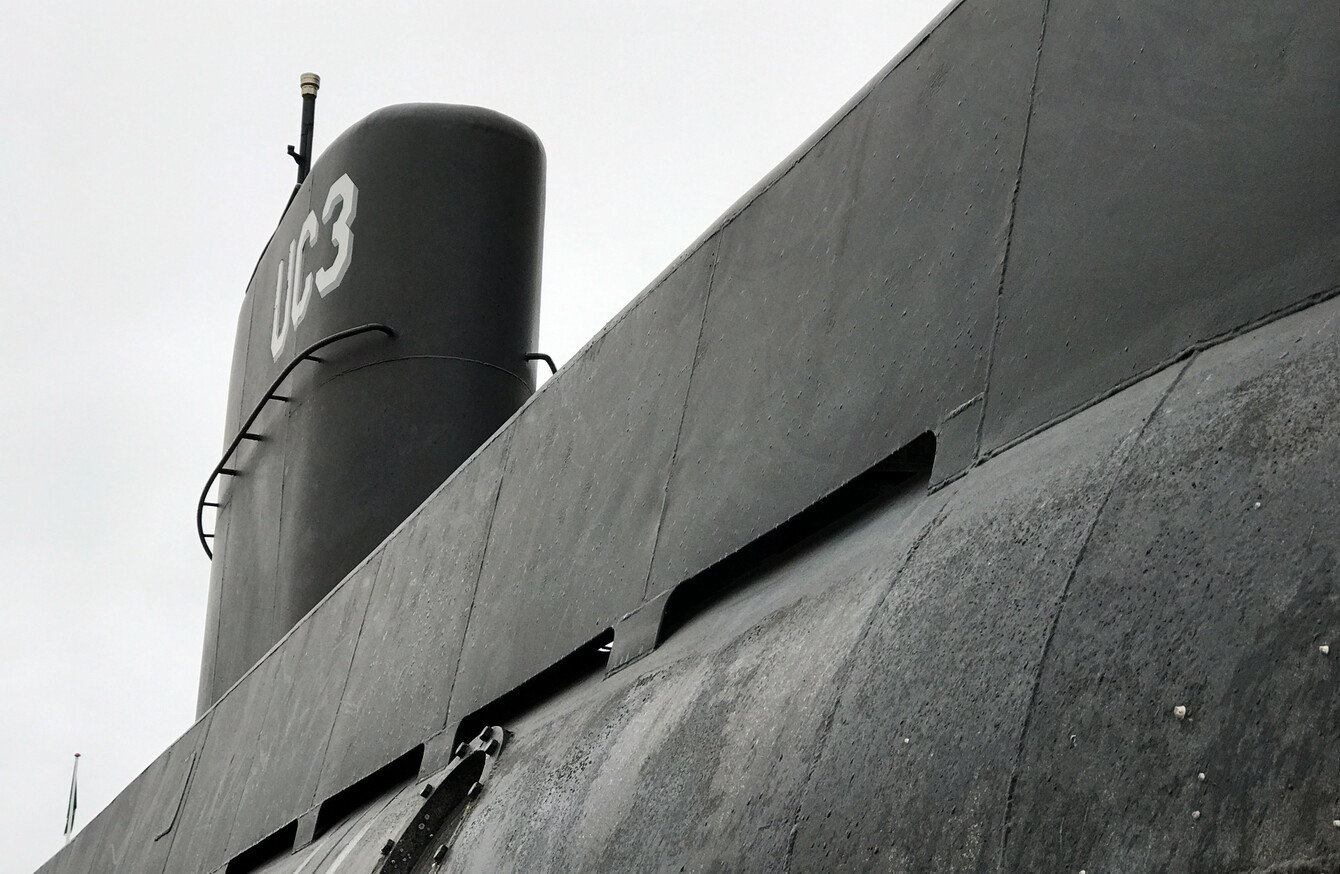 The 30-year-old freelance journalist had met him to interview him for a story.
Image: DPA/PA Images
The 30-year-old freelance journalist had met him to interview him for a story.
Image: DPA/PA Images
DANISH PROSECUTORS HAVE called for a life sentence for submarine builder Peter Madsen, who is on trial for the gruesome murder of Swedish journalist Kim Wall aboard his vessel last year.
The verdict is expected tomorrow morning in the "bestial" case, which stunned the nation with a submarine as the crime scene and a well-known eccentric figure in Denmark in the dock for the murder of a 30-year-old freelance journalist who wanted to interview him for a story.
Madsen, 47, is accused of premeditated murder, aggravated sexual assault and desecrating a corpse. He has admitted dismembering her body and tossing the parts into the sea – all of which were recovered – but denies killing Wall.
In the presence of Wall's family, prosecutor Jakob Buch-Jepsen's final arguments, followed by defence lawyer Betina Hald Engmark's pleading, conclude 11 days of hearings at the Copenhagen district court that unveiled Madsen's macabre fantasies about violent sex and tortured, decapitated women.
Madsen is a "perverse polymorph" with "psychopathic traits" who has a "high risk" of repeating offences, according to psychiatrists.
He "tried to create the perfect crime," the prosecutor said in his closing remarks, referring to a text message Madsen had sent his girlfriend shortly before.
"There cannot be any doubt about guilt in this case," Jepsen said as he called for life imprisonment which in Denmark averages 16 years.
Missing indisputable evidence
Rejecting defence arguments of a lack of physical evidence against Madsen, the prosecutor urged the court members – a professional judge and two jurors – to use "common sense" and find him guilty.
The accused has provided three conflicting explanations to what happened since Wall disappeared on 10 August last year and his arrest the following day.
Madsen initially claimed he had dropped Wall off on dry land in Copenhagen on the night of 10 August, but he later changed his story, claiming that a heavy hatch door had fallen on her head and killed her.
When an autopsy report later revealed no blunt trauma to Wall's skull, he said she died from toxic fumes that filled the vessel after a sudden drop in pressure while he was up on deck.
The prosecution relied on the autopsy, technical findings on the submarine, and explicit content on Madsen's computer to back up its claim that he murdered Wall as part of a sexual fantasy.
Fourteen stab wounds and piercings were also found in her genital area, according to the report.
While the cause of death is not absolutely certain, Wall's lungs have signs of "mechanical asphyxia" caused by suffocation or slitting of the throat.
Several hours before Wall boarded the submarine on 10 August, he googled the words "beheaded girl agony" – something Madsen says was "pure coincidence".
'Horror story without facts' 
The court was shown some content found on Madsen's laptop, including downloaded animated and so-called snuff films of women being impaled, hanged and beheaded on his laptop.
"It is not of a sexual nature. This is about strong emotions. I watch these videos to cry and to feel emotions," he previously told the court.
#Open journalism No news is bad news Support The Journal

Your contributions will help us continue to deliver the stories that are important to you

Support us now
Madsen has insisted he stabbed Wall's genital area to prevent gases from building up inside the body after death, which would have made it float to the water's surface.
A coroner said the injuries were "too superficial" to have this effect.
The defence denounced the prosecution's flaws in proving Madsen's motive and the absolute cause of death.
Under cross-examination, coroner Christina Jacobsen admitted she could not totally exclude the possibility of death by toxic fumes, because of the torso's decomposed state after being submerged for 10 days.
A submarine expert who inspected the Nautilus testified finding no soot in the vessel's air filters, saying that would be the case if Madsen's fumes scenario were true, although another expert called by the defence disagreed.
"The prosecution presented a very interesting story. Some would even say a horror story without facts," Madsen's lawyer said and called on the court to acquit her client on charges of murder and sexual assault.
- © AFP 2018.
Comments are closed on this article as legal proceedings are active.