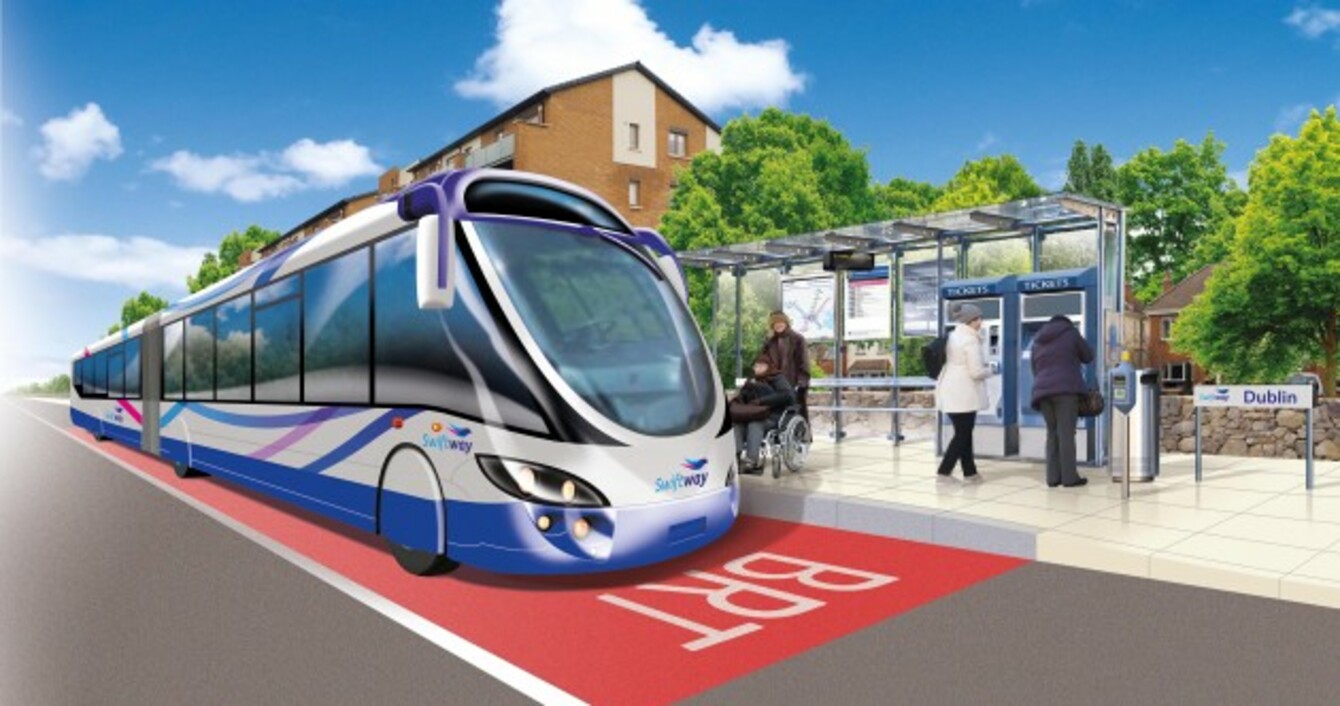 THE PUBLIC ARE being asked for their views on a new rapid transit bus service for Dublin which will include a service from Swords and Dublin Airport to the City Centre.
The National Transport Authority (NTA) have launched a public consultation on the new project with members of the public having until 18 March to submit their views.
The proposed Bus Rapid Transit (BRT) service is to be called 'Swiftway' with two other services, Blanchardstown to UCD and Clongriffin to Tallaght, also provisionally chosen as potential routes.
The new buses will be given priority at traffic signals and will operate on their own BRT lanes or a shared bus/BRT lane to allow for rapid travel.
The NTA say that the new system is designed to emulate light-rail systems like the Luas but at a much lower cost.
The NTA say that Swiftway will "offer the performance and service characteristics of a light-rail system like Luas but at about a third of the cost".
The Dublin Airport route is estimated to cost €150-200 million with the the three routes costing between €500 million and €650 million.
The current plan for the Swords to Dublin City route. (Pic: National Transport Authority)
The bus corridor between Swords and Dublin city is planned to be the first of the three with the NTA saying that they expect planning permission for the scheme to be submitted later this year.
It's planned that the airport link will have 24 stops along the route and will go through O'Connell Street and St. Stephen's Green East before culminating at Earlsfort Terrace.
If implemented, the new route from Swords would take 35 minutes via the new service.
The three indicative corridors are available to view online with displays also available at civic offices in Wood Quay, Blanchardstown, Swords, Coolock, Tallaght and in the UCD restaurant building from now until 14 March.
This current consultation is designed introduce the concept of BRT to the public and shows people what it will look like, and how it will work.
"Once the submissions have been received and analysed we will produce detailed route proposals and street plans for a second consultation in a few months' time," the NTA said today.
The system is being modelled on similar public transit networks in cities such as  Madrid, Nantes and Vancouver.
If implemented, the new system could carry up to 3,600 passengers in each direction per hour with a frequency of anything up to two minutes possible.