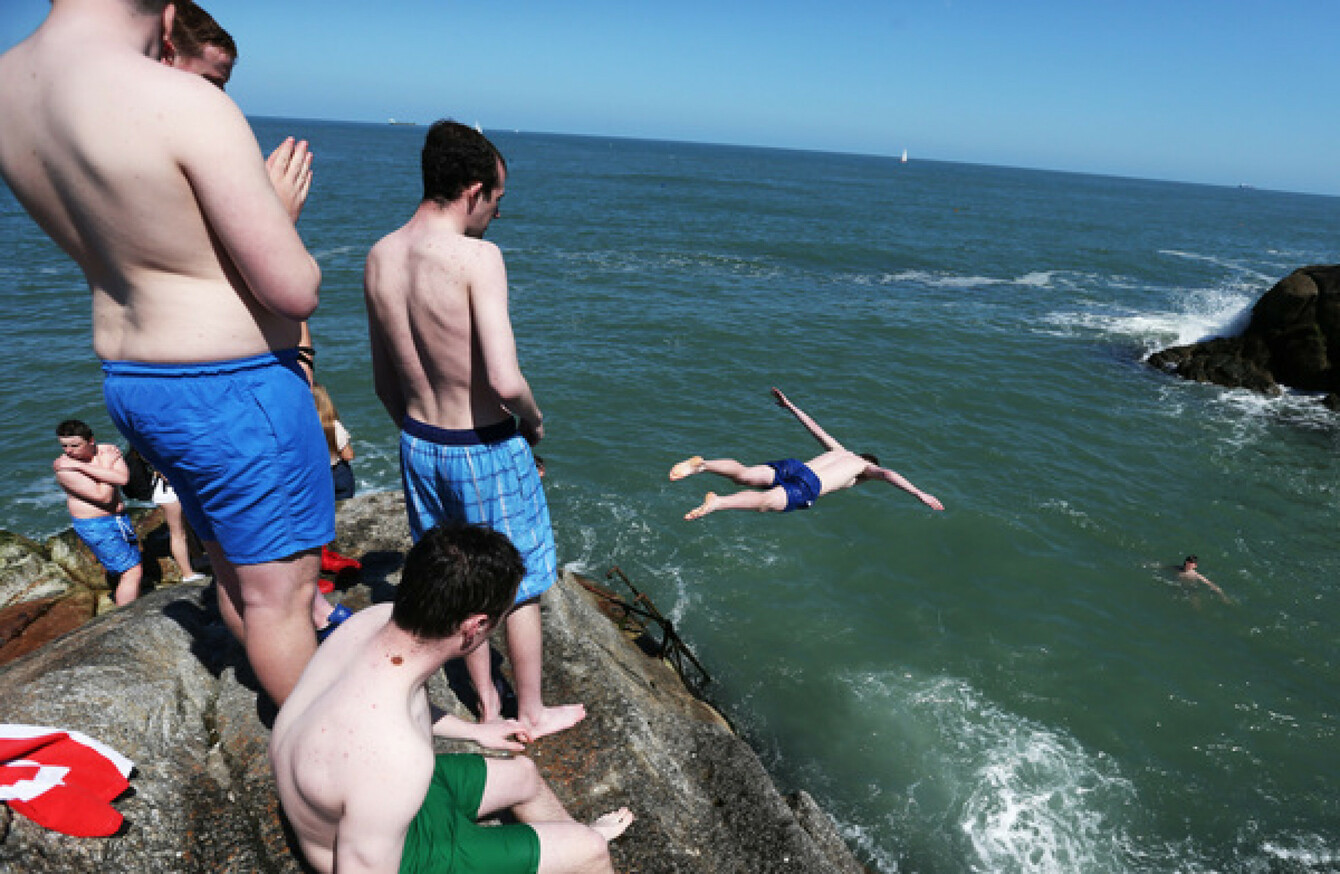 File image: Swimmers enjoy the sun at the Forty Foot.
Image: RollingNews.ie
File image: Swimmers enjoy the sun at the Forty Foot.
Image: RollingNews.ie
SWIMMERS TAKING TO the water during the warm spell are being urged to take extra care and be aware of local conditions, after a local Coast Guard team were called out to respond to an injury in south Dublin yesterday.
The swimmer was pulled from the water at the Forty Foot after striking a rock, and first aid was given by a local GP and a member of Greystones Coast Guard, who was swimming in the area.
Dun Laoghaire Coast Guard was also tasked to the area, as volunteers were out training at the time.
The swimmer was treated at the scene and carried to a waiting ambulance for further care, according to Dun Laoghaire Coast Guard.
The Coast Guard team added in a Facebook post:
"Thank you to all involved tonight and to our colleague in Greystones Coast Guard for your assistance.
"We must also acknowledge the 40ft Swimming Association/Club for being so well equipped with having an AED [defibrillator] available nearby and qualified members ready to assist in the event of an incident.
The Forty Foot is a beautiful spot but also dangerous swimming area. There are many hiding rocks not visible to the naked eye. Please heed the warnings signs, they are there for a reason.
Increased numbers are expected at beaches, lakes, rivers and other swimming spots in the coming days as the temperatures remain high.
It's set to hit 26 degrees in some areas today, with temperatures between the high teens and low 20s for the rest of the week. Some heavy showers are expected this weekend, however.