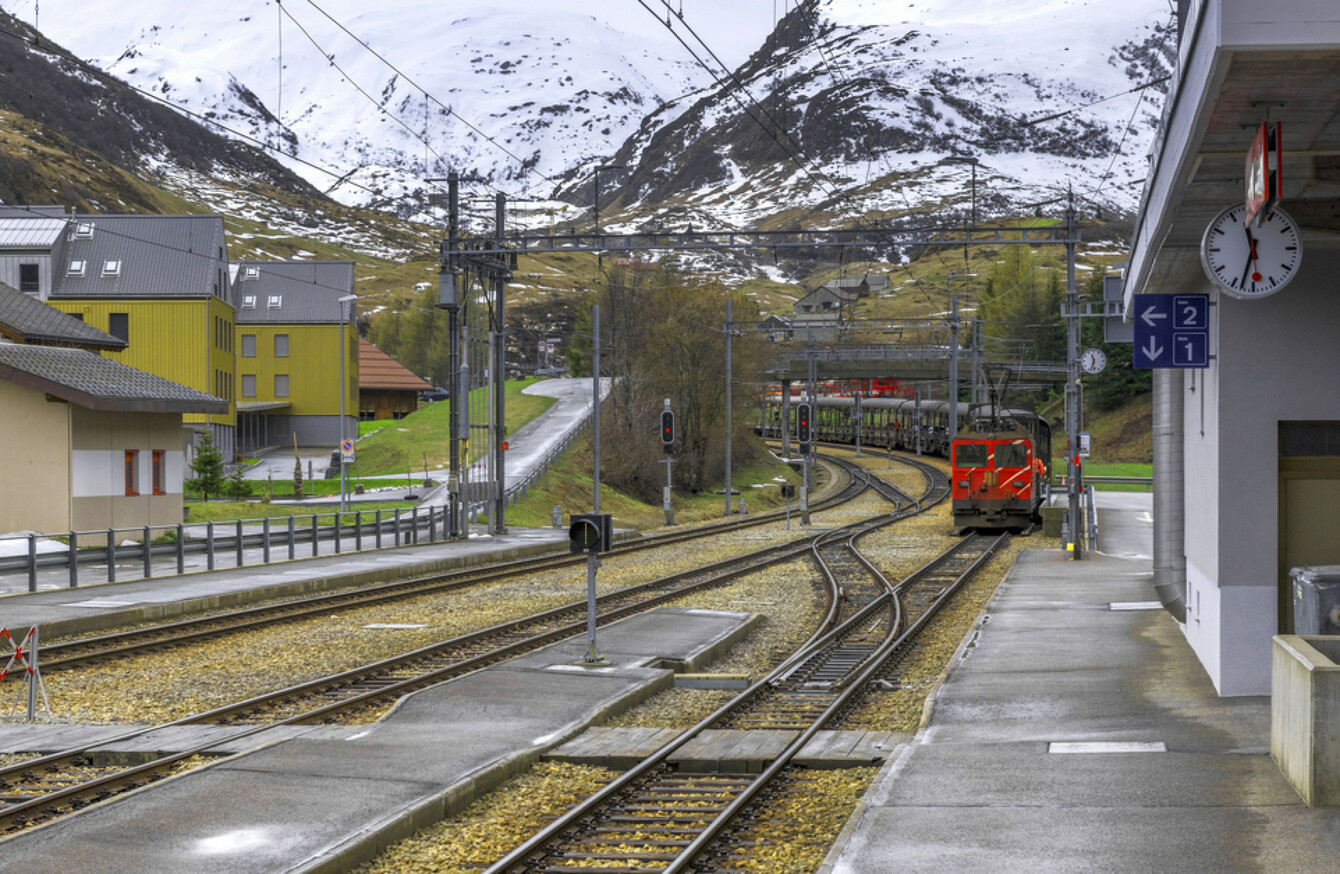 Image: Yuri Turkov via Shutterstock
Image: Yuri Turkov via Shutterstock
AUTHORITIES IN SWITZERLAND have said that around 30 people have been injured in a train collision in the Swiss Alps.
Before midday today, a train carrying 100 passengers collided with five rail cars at a station in Andermatt, a mountain town in the canton of Uri.
Authorities in Uri released a statement explaining how the incident occurred.
"…The locomotive was to be routed from the rear end (driving direction of the upper forest) to the front end of the train (direction of travel Oberalppass) via a parallel track."
Police and medical teams were rushed to the scene of the accident, but authorities said that nobody has life-threatening injuries. A spokeswoman for the Uri cantonal police said she did not have any immediate information about the material damage.
Spokesman Jan Baerwalde of train service operator Matterhorn Gotthard Bahn said authorities were investigating the cause of the crash.
- With reporting from AP and AFP.