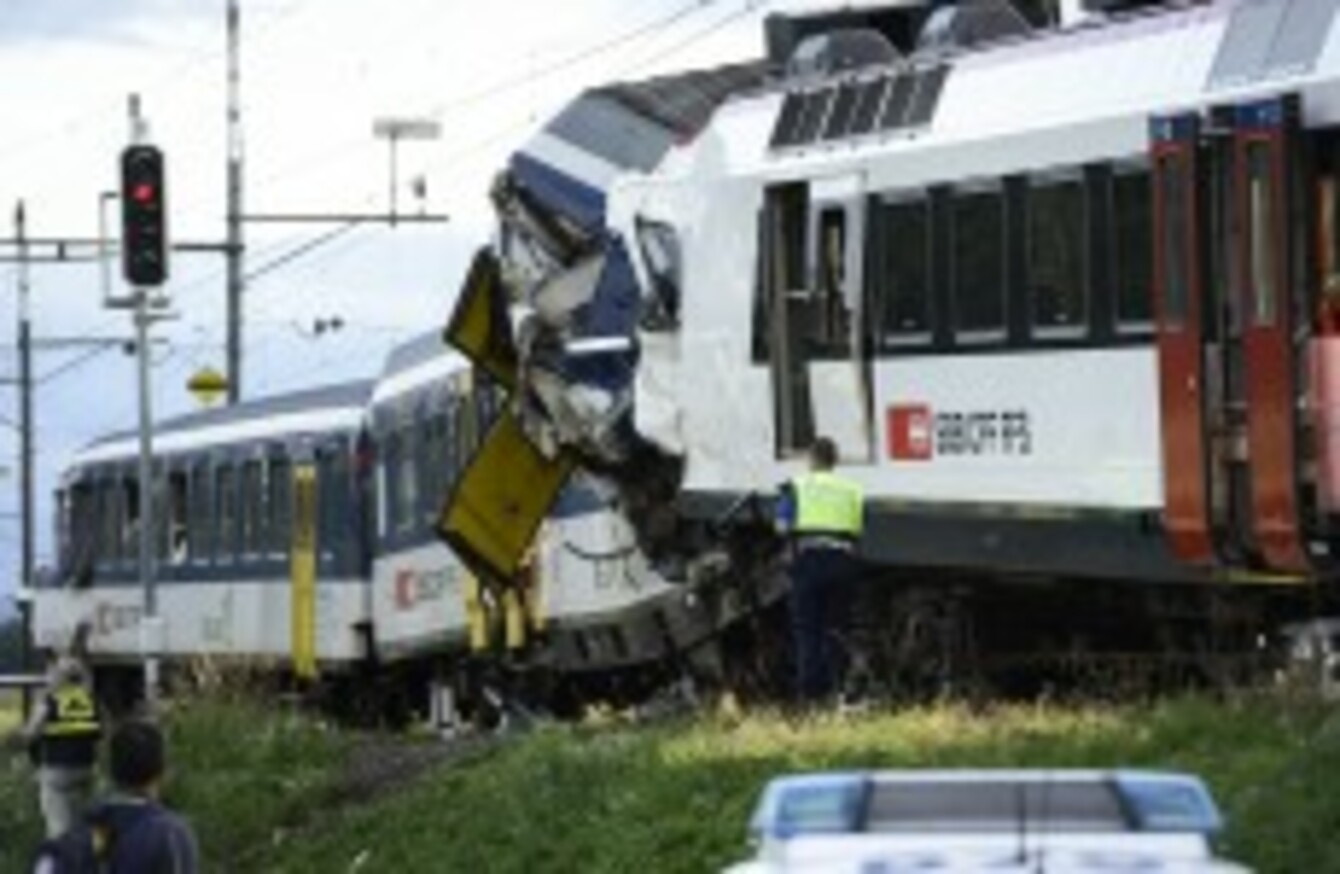 Police inspect the site where two passenger trains collided head-on in Granges-pres-Marnand, western Switzerland
Image: (AP Photo/Keystone, Laurent Gillieron)
Police inspect the site where two passenger trains collided head-on in Granges-pres-Marnand, western Switzerland
Image: (AP Photo/Keystone, Laurent Gillieron)
Updated 21.45
SWISS POLICE ARE reporting that 35 people have been injured, five of them seriously, in a head-on train collision in the west of the country.
TV station SRF quotes Vaud Canton  police spokesman Pierre-Olivier Gaudard as saying one person has yet to be recovered from the wreckage.
The crash happened late this evening on a regional line about 50 kilometers southwest of the capital, Bern on the route between Moudon and Payerne.
The cause is still unclear.
Pictures on the website of local daily 24 Heures showed the two regional trains locked together but still on the tracks.
Just last week, 79 people were killed in a high-speed derailment in Spain. While 38 people were killed when a coach carrying pilgrims crashed in southern Italy yesterday evening.
First published 20.16