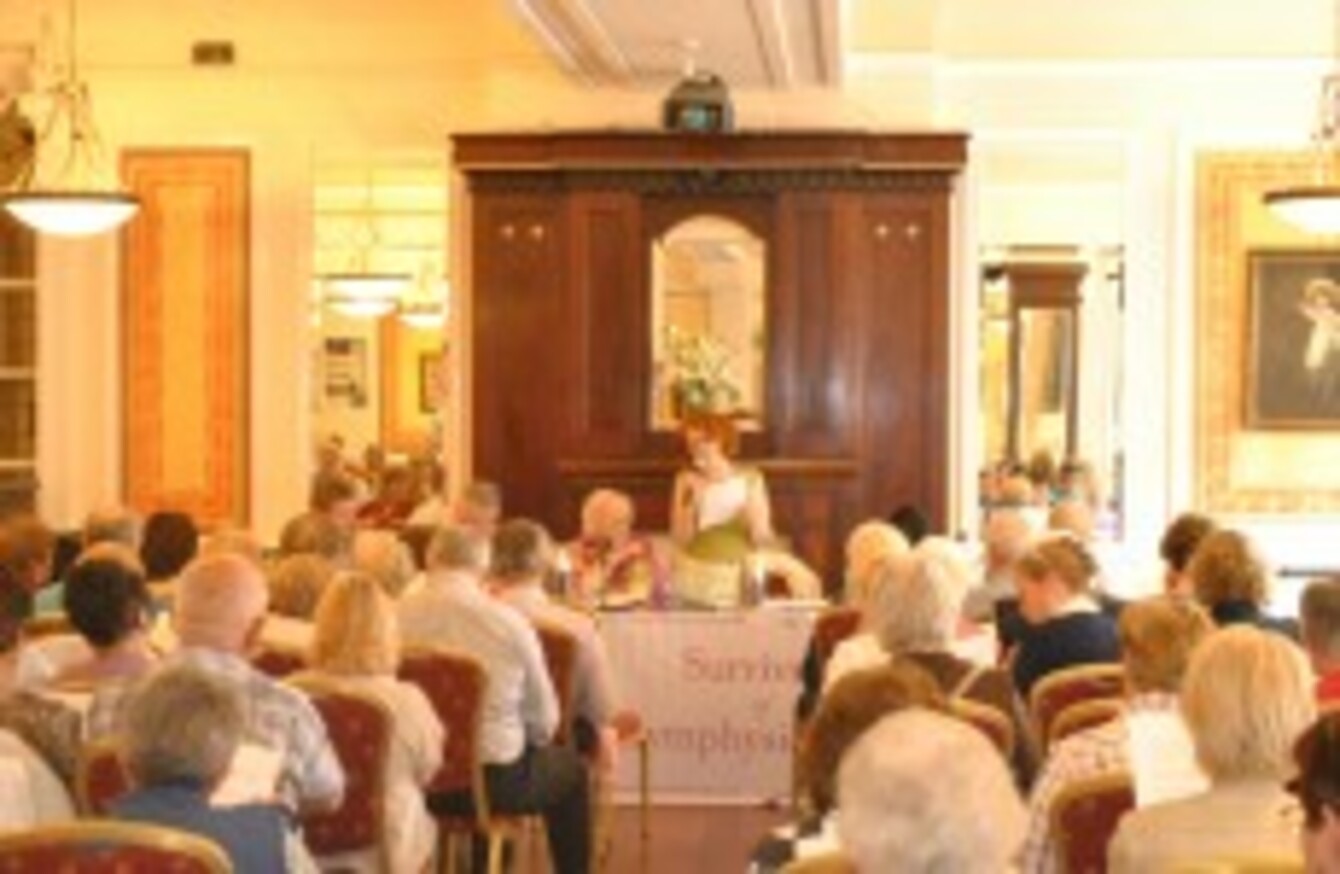 A meeting of members of Survivors of Symphysiotomy in Dublin yesterday.
Image: Survivors of Symphysiotomy
A meeting of members of Survivors of Symphysiotomy in Dublin yesterday.
Image: Survivors of Symphysiotomy
SURVIVORS OF SYMPHYSIOTOMY are to press ahead with legal action in the courts next year as a group representing the majority of the women called a u-turn by the government on the statute of limitations "appalling" today.
In meetings in Cork and Dublin over the weekend, members of Survivors of Symphysiotomy (SOS) discussed the government's decision to oppose its Private Members' Bill that would see the statute lifted for one year while the women took their cases down the legal route.
Last month Health Minister tasked Judge Yvonne Murphy with finding closure for survivors of the procedure, which involved unhinging a woman's pelvis to widen the birth canal. Murphy's job is to assess the relative liabilities of parties involved and outline the best options for a redress scheme.
A big year
This decision has been rejected by SOS with chairperson Marie O'Connor claiming a redress scheme would not meet the needs of the women.
Speaking to TheJournal.ie, she said 2014 "is going to be a big year" as the first test cases will run in the middle of next year. The group also intends to take its case to the UN Committee on Torture next year.
She said the government's u-turn on the statute of limitations was "appalling" but said that this would not stop survivors of the horrific operation from proceeding with their legal action.
"We want them to have unfettered access so they can take the speediest possible route," she said, pointing out that the statute may not even be used by defendants in cases.
"There'll be a flood of cases streaming through the courts next year," she added.
We'll have trial dates quite soon and we hope winning a small number of them will encourage the other side to settle – our view is that,  one way or another, there is going to be a settlement so we're saying the government should settle now rather than later and avoid those legal fees.
The women who underwent the procedure have rejected the proposal of a redress scheme similar to that of Magdalene survivors as they feel they should be treated as victims of medical negligence and have damages awarded accordingly.
O'Connor said that, for these women, recognition of the wrongdoing is paramount.
"For many people it's more important than compensation – truth is more important than anything else," she said.