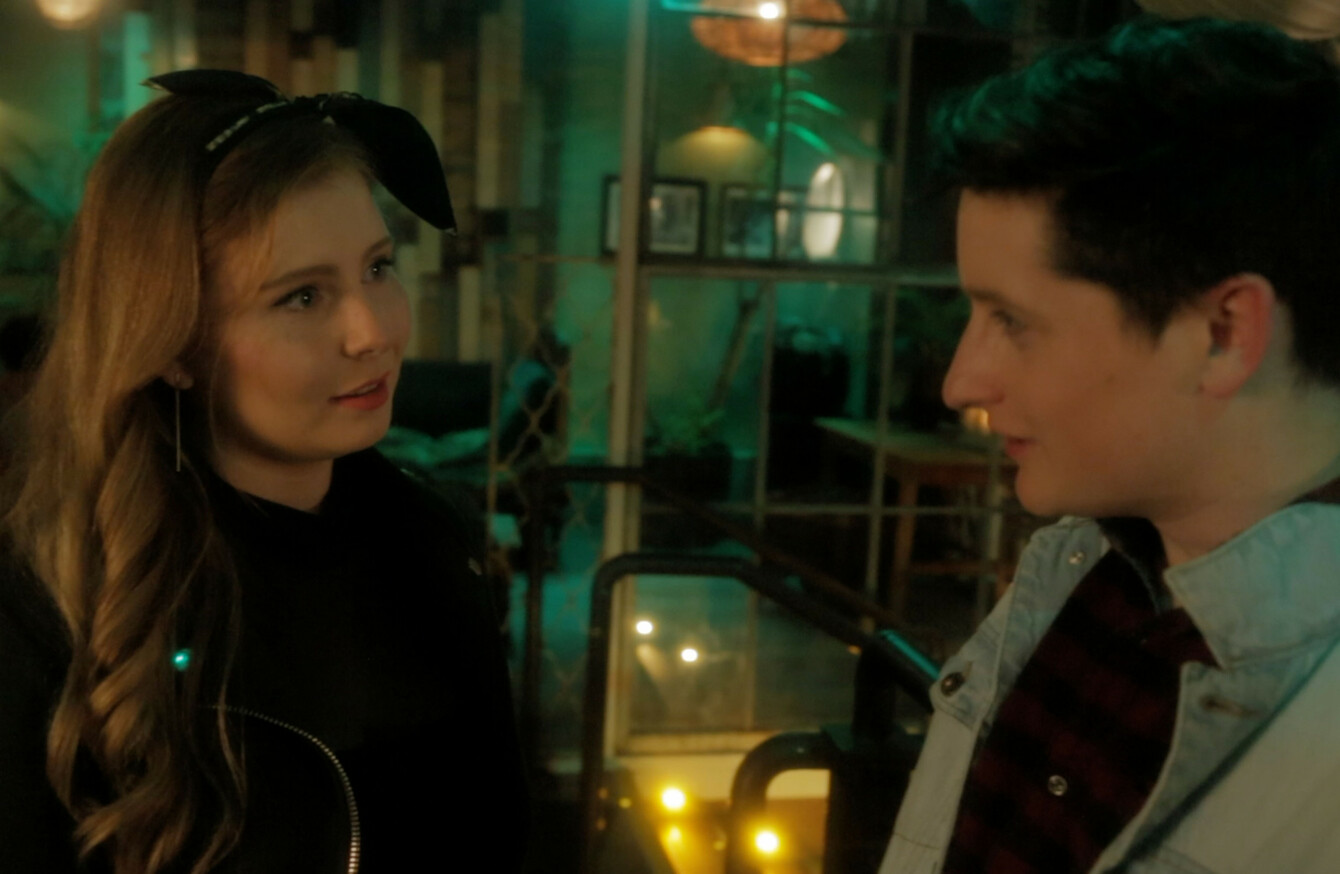 Image: Dr Charlotte McIvor
Image: Dr Charlotte McIvor
NEXT WEEK AT NUI Galway, a one-day symposium will bring together theatre practitioners and scholars.
Their aim? To reflect on what role performance can take in examining the boundaries and grey areas of sexual consent.
Heading up this gathering is Dr Charlotte McIvor, a NUI Drama and Theatre Studies lecturer, who says that the symposium comes on the back of a university-led campaign.  
In August, NUI launched its Consent=OMFG (Ongoing, Mutual, Freely Given) campaign, a more approachable tactic in tackling a serious issue among third level students, says McIvor. 
It's memorable, it's humorous. One of things I've found over the years working with students is… if it's too heavy-handed or you're telling them what to think, they'll completely disengage. 
It's not preaching and it's done in collaboration with the students. 
Participants at next week's symposium are also invited to engage in ongoing NUI-based research into sexual consent. 
This research, led by McIvor and Dr Padraig MacNeela and Dr Siobhan O'Higgins, has formed the basis of 'SMART Consent' workshops and the recent campaign which aims to send out the message that consent should always be ongoing, mutual, and freely given. 
The idea is to spread that message throughout the campus community, says McIvor. 
A recent NUI report - 'Are Consent Workshops Sustainable and Feasible in Third Level Institutions?' – showed that in a survey of 632 students nationally, 54% of first year women students reported experiencing sexual hostility or crude gender harassment at some point since starting college.
This figure rose to 64% among second year women students and to 70% among women students in third year or a subsequent year. 
The comparable figures for men are; 25%, 37%, and 40%. In a survey of 2,150 students nationally, 71% of women and 63% of men said they were dissatisfied with the sexual health education they received at school. 
More lesbian, gay, and bisexual students felt that their sexual health education at school did not cover the topics they are most interested in (75%), compared with heterosexual students (66%).
So far, over 2,000 students across six universities have taken part in consent workshops.
'Their own experiences'
Free to the public, featuring live performance, film screenings and panel discussions, next week's symposium brings together a number of scheduled participants.
US-based performance troupe InterACT, cast members of the recent stage adaptation of Louise O'Neill's Asking For It and Lisa Fitzpatrick, author of Rape on the Contemporary Stage, are all lined up. 
Tickets to next week's event are free. 
Premiering at the symposium is the second of four short interactive consent films, the most recent titled Kieran & Jake. 
Says McIvor: "We've tried to look across genders, across relationships, across sexualities.
We look at encounters and those encounters not always ending one way. 
Each interactive film gives the viewer control over characters' decisions at key points, too. There are three possible endings to each film.
Students who have seen the films or done the workshops find they resonate, that they're accurate to their own experiences. 
"People think it has nothing to do with them, consent. These issues are about all of us. It's sex-positive so students respond to that.