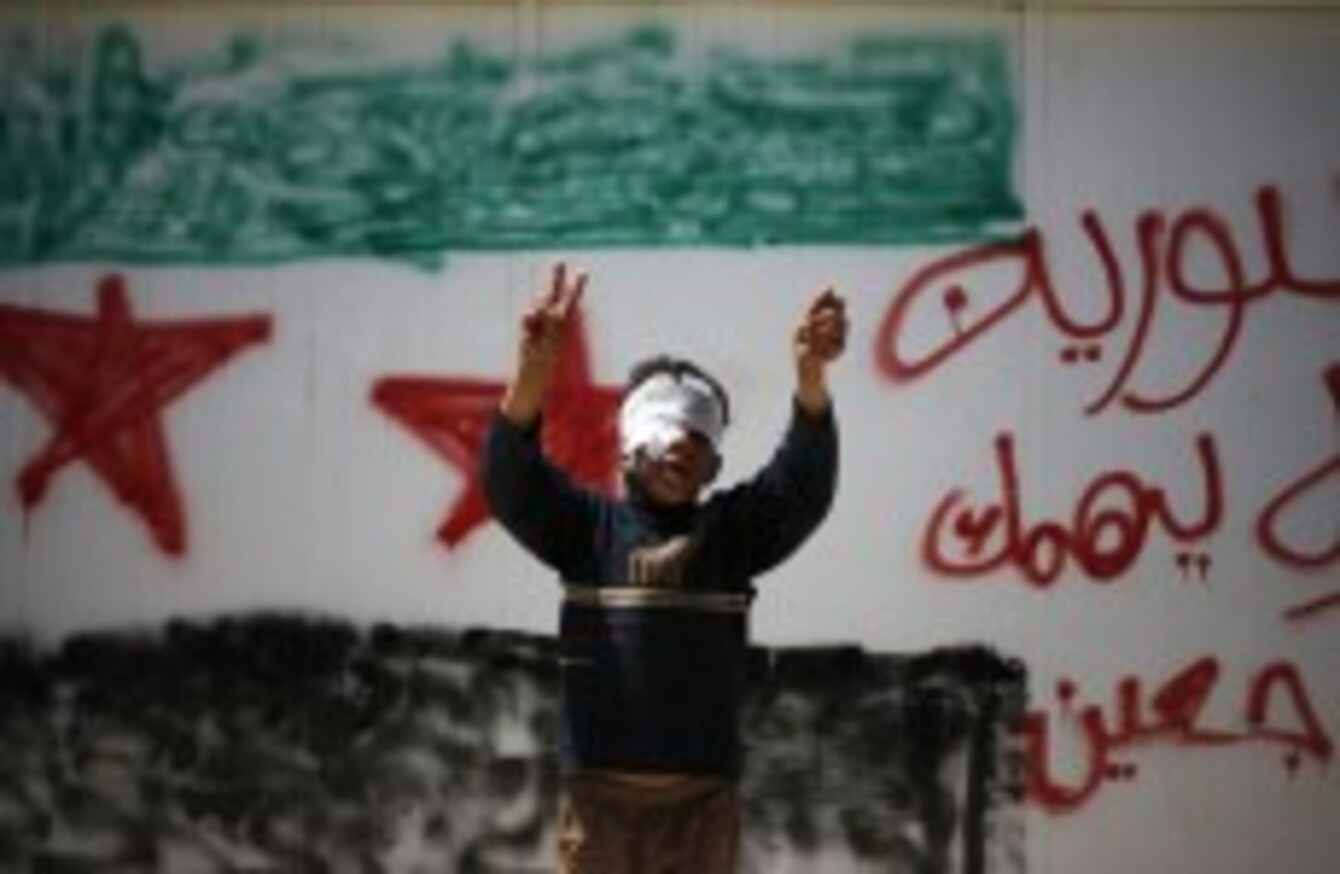 A 10-year-old Syrian refugee makes a victory sign in front of a wall at Zaatari refugee camp in Jordan
Image: AP Photo/Mohammad Hannon
A 10-year-old Syrian refugee makes a victory sign in front of a wall at Zaatari refugee camp in Jordan
Image: AP Photo/Mohammad Hannon
THE NUMBER OF people fleeing Syria has increased so dramatically that refugees now account for 10 per cent of the population of neighbouring country Lebanon .
Aid organisation Oxfam said the figure is comparable to the entire population of Belfast, Cork, Galway, Limerick, Waterford and Derry all moving to Dublin.
The United Nations predicted in January that there would be a total of 1.1 million Syrian refugees by June, but the figure had already hit 1.3 million by April.
The economic and social pressures of the giant refugees camps which have sprung up in neighbouring countries have led to riots over the poor living conditions and shortages in the amount of aid available.
"When refugees arrive in Jordan and Lebanon they are traumatised and fearful for the future," said Jim Clarken, the head of Oxfam Ireland "The future will be very bleak for people affected by this crisis unless they get more support."
Aid groups are calling on the UN Security Council to improve humanitarian access to people who need help by telling the Syrian government and opposition forces to make sure aid reaches the people most in need.
"The world risks failing the people of Syria at a time when they most need our help," said Clarken.
We hear each day that the situation in Syria is desperate for so many but providing an appropriate humanitarian response is extremely difficult – and deeply frustrating.
Restrictions on access mean far too many vulnerable people are not getting the help they have a right to.
Just over half of the $1.5 billion (€1.1 billion) pledged in UN aid has been received so far over the past three months, with much of the money coming from Gulf countries.