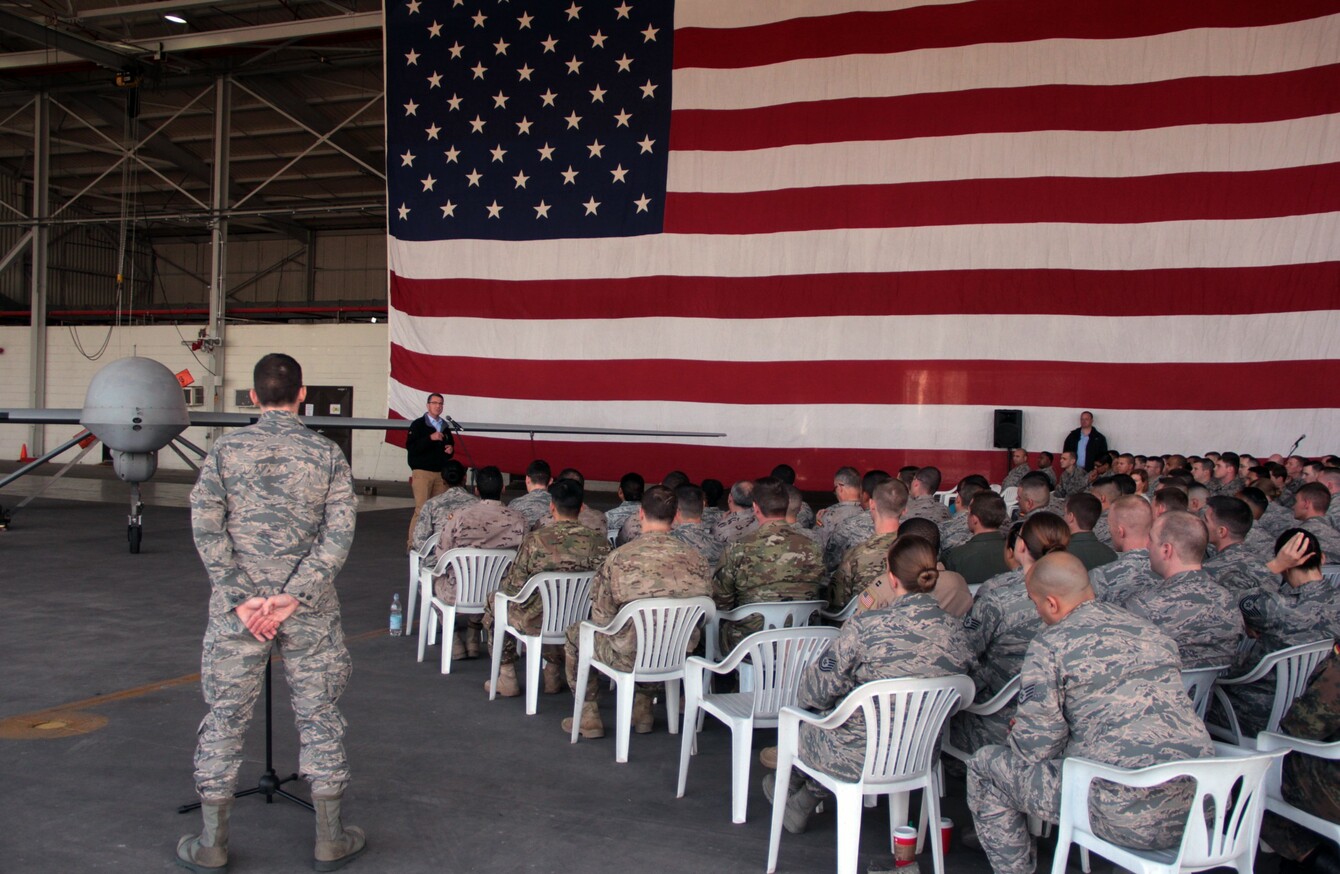 Image: AP/Press Association Images
Image: AP/Press Association Images
US OFFICIALS ARE weighing sending more special forces troops to Syria, where the contingent of American fighters currently numbers around 50, a senior military official told AFP.
A US official speaking on the condition of anonymity said the additional troops would be used to bolster US special forces sent to Syria several months ago.
"Presumably they would do more of what they're already doing," said the official, who said the mission would be expected to take on "no new capabilities but an increase of the current capabilities."
The official said no determination has been made about the number of troops who could be sent or whether they will be sent at all.
"Nothing has been decided yet," the official said.
The Pentagon last year said it was sending about 50 special operations troops to work with anti-IS fighters in Syria, although officials have said next to nothing about their whereabouts or progress since, and have worked hard to ensure no information about the commandos' presence is released, citing security reasons.
US Defense Secretary Ashton Carter has said the American forces are directly engaged in pinpointing targets in Syria.
Some were involved in helping identify targets during coalition air strikes in late February to liberate the Syrian town of Shaddadi from IS control.
Washington has led an international coalition against the IS group in Iraq and Syria since August 2014.