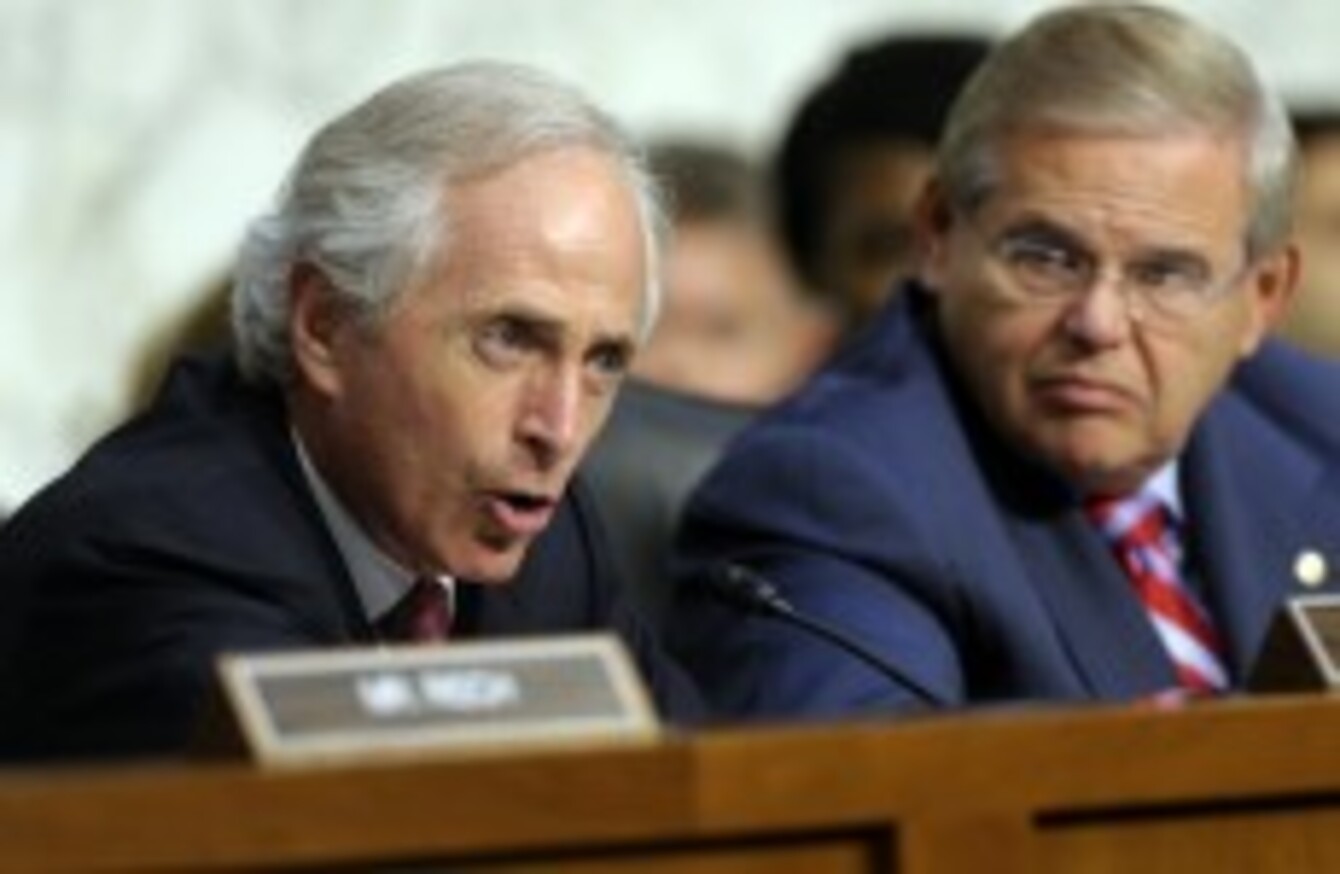 Committee Chairman Robert Menendez and ranking Republican Bob Corker
Image: Susan Walsh/AP/Press Association Images
Committee Chairman Robert Menendez and ranking Republican Bob Corker
Image: Susan Walsh/AP/Press Association Images
A US SENATE panel has voted to give President Barack Obama the authority to use military force against Syria in response to a deadly chemical weapons attack.
The vote was carried by a margin of ten to seven. The full Senate is expected to vote on the measure next week.
The resolution would permit Obama to order a limited military mission against Syria, as long as it doesn't exceed 90 days and involves no American troops on the ground for combat operations.
The Democratic chairman of the Foreign Relations Committee, Sen. Bob Menendez, and the panel's top Republican, Sen. Bob Corker, crafted the resolution.
The authorization still faces significant resistance in Congress; many members feel it could lead to a prolonged involvement in the conflict and create more instability in the region.
The US House of Representatives also has to approve the measure before it can be sent back to the White House for the President's signature.
Speaking in Stockholm today, Obama said he believed he would get Congressional backing for the strikes, and that he would not repeat the mistakes America made in the Iraq conflict.
The vote marked the first time lawmakers have voted to authorize military action since the October 2002 votes giving President George W. Bush the authority to invade Iraq.
This article contains reporting by AP.