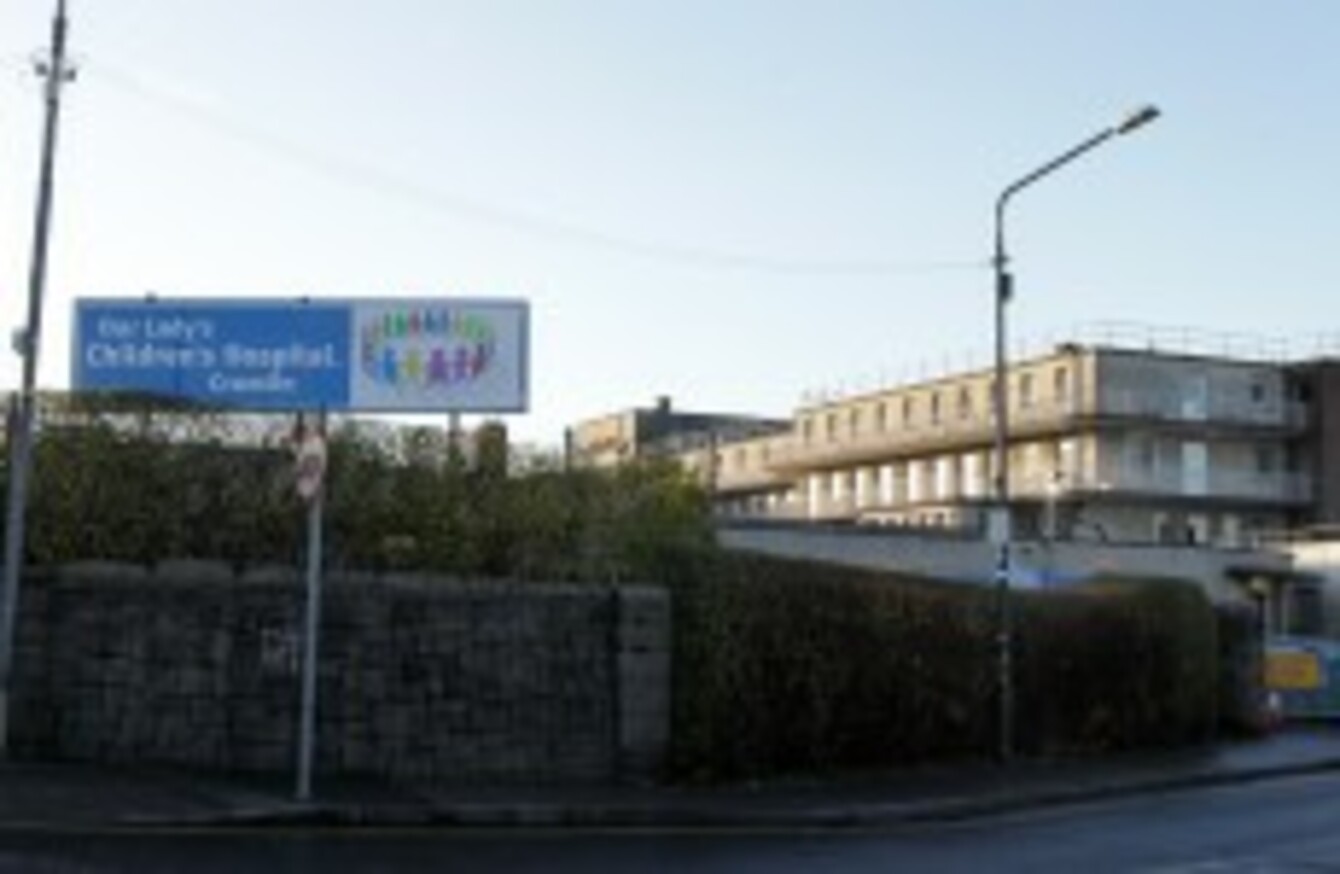 Image: Mark Stedman/Photocall Ireland
Image: Mark Stedman/Photocall Ireland
TREATMENT WAS REFUSED to three Syrian children at Our Lady's Children's Hospital Crumlin last year because of cost concerns.
The situation in respect of two of the children was rectified following an intervention from the HSE but the third child, who was "seriously burned", was refused as resources "are so limited in that field, the hospital could not cope".
The details were revealed by the Medical Independent through minutes of May's meeting of the HSE's Intercultural Health Governance Committee. During that meeting, it emerged that there were a number of difficulties in the refugee programme.
The minutes show that the HSE's Tony Quilty outlined how there are "very active issues" in relation to the scheme. He noted that two other cases – a kidney transplant and a heart transplant – had been refused by the assessment group.
He also mentioned two Syrian children who were initially refused treatment at Crumlin because the hospital claimed it did not have the resources. He said that one of the children was suffering with leukaemia and that the hospital estimated a cost of €250,000.
Quilty said he intervened with an appeal to the HSE's National Director of Acute Services and the hospital then agreed to take on the cases. However, it also said it would not be in a position to take such children from the programme for another two years.
Both Syrian children were expected in Ireland by the end of last May.
The hospital told the Medical Independent it would not comment on individual cases, while the HSE said Our Lady's Children's Hospital, Crumlin, has been "extremely supportive of the resettlement programme".
"Some of the children previously accepted are still in treatment with the hospital and as such, it was agreed that for the next two years the emphasis of the programme should be on adults with significant medical needs," a spokesperson said.
It is hoped that five refugees with medical needs will be treated in Ireland this year. Since 2011, 15 programme refugees have been accepted into Irish hospitals, while five cases were refused.
"The HSE reviews the medical details of these people before they travel. In cases where treatment was not offered in Ireland, it was felt that it was not in the best interest of the applicant. These cases are then referred to another country for consideration," the spokesperson explained.