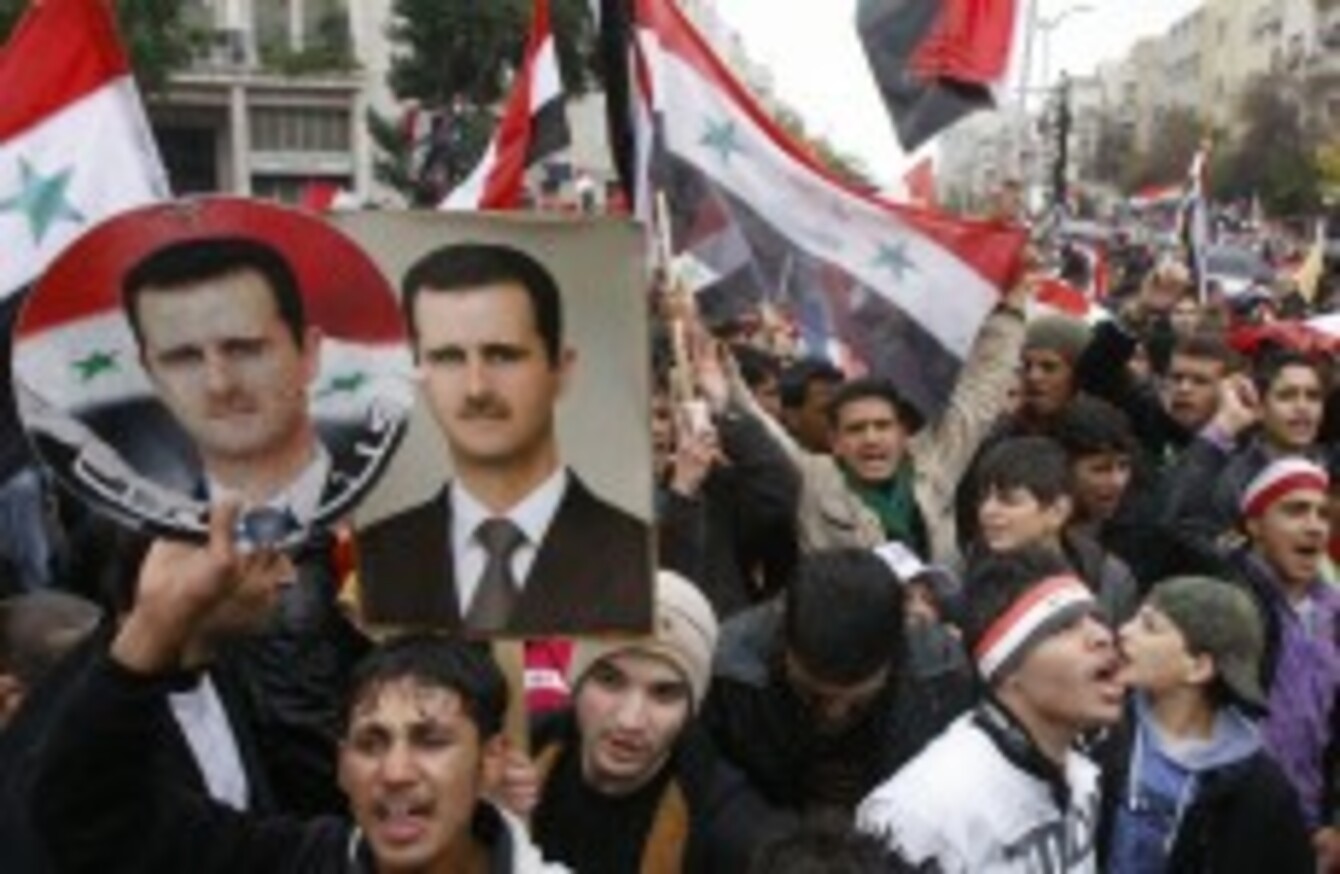 Pro-Syrian regime protesters, shout pro-Syrian President Bashar Assad slogans during a demonstration in Damascus
Image: AP Photo/Muzaffar Salman
Pro-Syrian regime protesters, shout pro-Syrian President Bashar Assad slogans during a demonstration in Damascus
Image: AP Photo/Muzaffar Salman
A KEY SYRIAN opposition group says a major building belonging to the ruling Baath party in the capital Damascus has been by hit several rocket-propelled grenades.
The Local Coordination Committees activist network reports several explosions heard in the district of Mazraa in the heart of the Syrian capital.
It said in a statement that the bulding had been hit by several rocket propelled grenades and that two fire brigades headed toward the area amid heavy security presence.
There was no immediate confirmation of the report, which would mark the first significant attack on a government building in relatively quiet central Damascus.
BBC reports that at least 14 people were killed yesterday, while the UN estimates that around 3,500 people have been killed since unrest flared in March.
According to Reuters The Syrian Free Army has claimed responsibility for the Damascus attack. The group is made up of army defectors and based in Turkey.
Syrian president Bashar Al Assad has told The Sunday Times that he will continue with a crackdown on protesters and opponents, saying "Syria will not bow down" and that he is prepared to die in order to resist foreign intervention.
Last week the Arab League  issued a deadline to Syria to cease the violent crackdown. That deadline has now come and gone. Assad has accused the Arab League of setting the scene for Western intervention, according to the Sunday Times.
- Additional reporting by AP