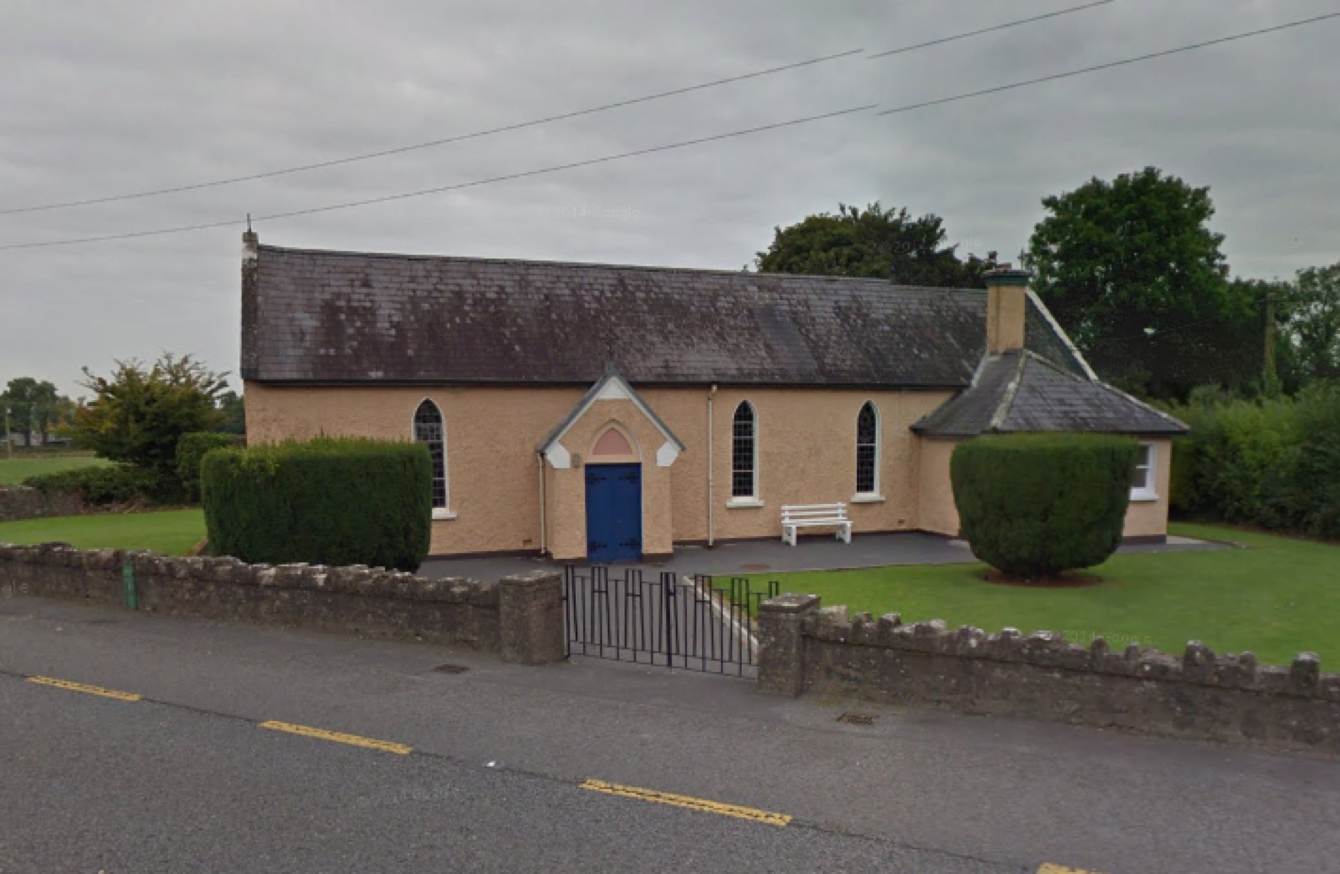 Image: Google Street View
Image: Google Street View
GARDAÍ IN LONGFORD are investigating a break-in and theft of a tabernacle from a church outside the town.
The discovery was made yesterday morning by one of the local priests when he arrived at St Michael's Church in Shroid to prepare for mass.
A back stain-glass window was broken by the thieves to gain entry to the church and the marble around the tabernacle was smashed.
"We're all a little bit devastated that such a thing should happen to our lovely church," Father Tony Gilhooly told RTÉ's Marty Morrissey this morning.
Gilhooly said the small church is one of the oldest in the diocese and is "something of a relic" locally.
It's very intimate, it's a beautiful church.
"It could be purely an act of vandalism, they might have thought the tabernacle was worth money for whatever metal is in it," he said.