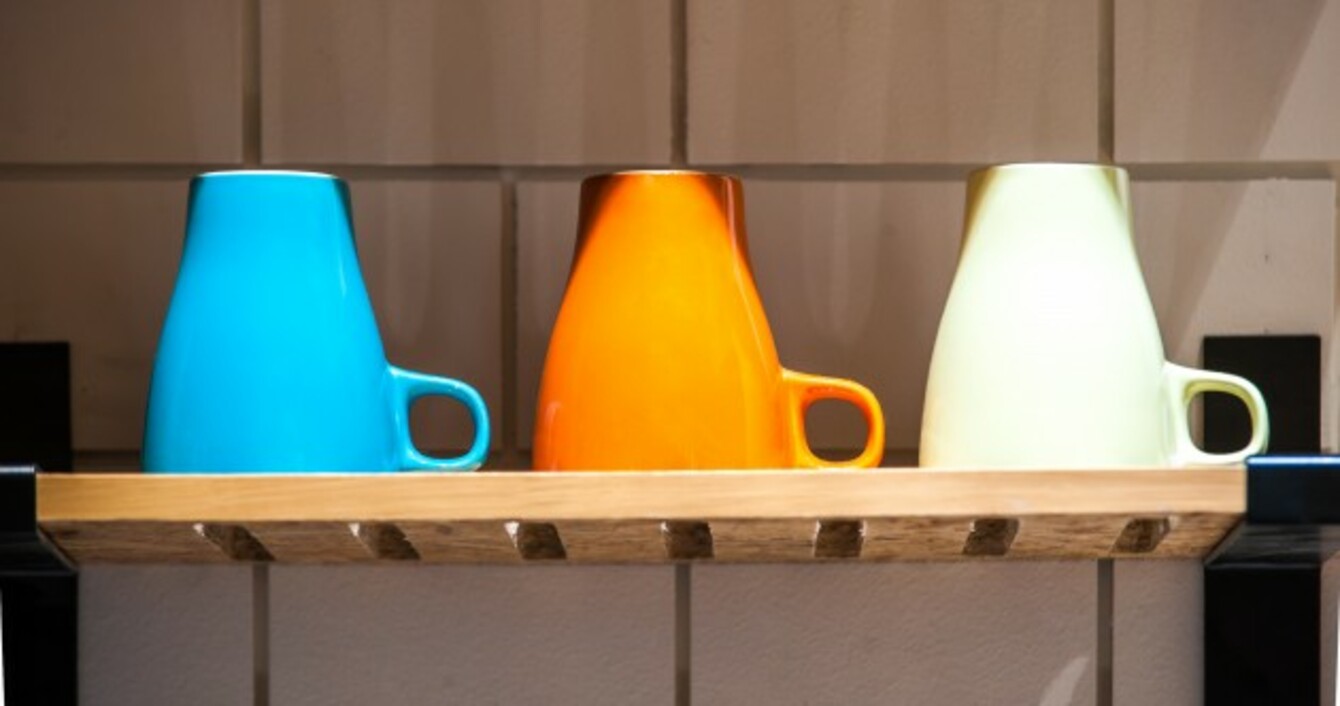 Image: Shutterstock/Sthaporn Kamlanghan
Image: Shutterstock/Sthaporn Kamlanghan
FROM DISCOLOURED CHOPPING boards to smelly hoovers and stained cups – there are many small stains and smells in our home that we often end up living with, as we think they are unfixable.
However, these minor issues tend to get worse the longer we leave them, often resulting in use throwing out something that works just fine. In fact, these items are all really simple to bring back to life… and even better, you don't need any harsh chemicals! Just a little know how and some natural cleaning products.
1. Stained chopping boards
Chopping boards will usually be stained with dye or tannins stains from things like turmeric or beetroot, which can both be removed with natural cleaners quite easily. All you'll need is:
4 tablespoons of bicarbonate of soda
1 tablespoon of salt
2 tablespoons of washing up liquid
Mix the three together to form a paste. Using a sponge, rub the misture in to the chopping board – the bicarb will help remove the stain and the salt will act like an exfoliator to get into any cracks or grooves. Finish by washing down with warm water.
2. Smelly towels
If you are finding your towels are smelling of damp after you use them, wash on as hot a wash as the label will allow and add 2 cups of vinegar to the rinse cycle. Vinegar is a natural deodoriser and will remove any odours from towels.
The reason that towels start to smell like this is down to not being able to dry properly. If you are in an older home with a lot of poor ventilation, opt for towels with polyester as well as cotton. The cotton presence will keep the soft texture but the polyester will dry a lot quicker than the cotton and reduce the chances of damp smelling towels.
3. Tea-stained cups
Tea stains are from the tannins in tea and can build up quite quickly on some mugs and cups. All you need here is 
Tablespoon of bicarbonate of soda
Sponge or cloth 
Mix the bicarb with some water until you have a thick paste, and coat the inside of the mug. Grab your dry cloth or sponge and work the paste in to the stains. It will lift them easily and you can then wash as normal.
4. Blender build-up
Do you find your blender or bullet is tricky to clean? Are you left with cloudy glass or plastic and residue even after you have scrubbed?
There is an easy way to prevent this build-up!
Once you have made your smoothie and emptied the blender or bullet, add a squirt of washing up liquid and half fill with water. Then turn it on for around 3-4 seconds. This will flush all the harder to reach areas and lift anything stuck to the surface.
Then, simply rinse thoroughly and dry as normal.
5. Microwave makeover
If your microwave has food build-up and is smelling nasty, all you need is
1 lemon
Bowl of water (microwave safe)
Sponge
Cloth 
Cut the lemon in two, squeeze it into the bowl of water and drop in the two halves. Pop on the microwave for around three minutes. The steam from the lemon and water will coat the interior of the microwave and loosen and dirt or grime, while the lemon will also deodorise the microwave.
Grab a damp sponge and wipe down the interior (I do this twice to make sure it's all completely clean), then buff dry with your cloth.
6. Smelly Tupperware
If you have Tupperware that has a lingering smell from whatever was last in it, the solution can be found in bicarbonate of soda! Simply fill the container one-third full and leave overnight. It's a brilliant deodoriser and once you throw it out the next morning it will take the odour with it.
7. Damp smell in washing machine
If your machine is smelling damp after use, the first thing you need to do is pull out the drawer. This is where the water enters the machine, and as a result it gets the most mould issues.
#Open journalism No news is bad news Support The Journal

Your contributions will help us continue to deliver the stories that are important to you

Support us now
Check the bottom of the drawer and the compartment she sits in to see if there is any mould lingering and causing the machine to smell. Next, pull back the rubber folds in the door seal and check for mould there also, this is a really common place for it to grow.
Once you have checked and removed any mould, sprinkle the drum with bicarbonate of soda and leave it overnight. The next morning, set the machine to its hottest setting and add two cups of vinegar to the drawer.
To keep the smell away, always keep the door and drawer open until dry after every cycle.
8. A smelly hoover
If you are finding your hoover isn't smelling her finest as you use her, or you have moved in to a rental with a stinking hoover, there's a simple fix that will have her back to normal in no time. You'll need:
Spray bottle with 50/50 vinegar and water
Cloths
Bicarbonate of soda
Warm water and washing up liquid
The musty smell from a hoover is usually due to it not being emptied after each use, especially if you are hoovering up pet hair. Food crumbs can also leave behind a lingering smell when left for a few days.
First of all, clean her filter (your manual will tell you how to do this). If you are allowed to get it wet, rinse with washing up liquid and warm water. Filters also need to be replaced or they can start leaving a bad odour behind when used. Your manual, again, will let you know if yours is due a replacement.
Take apart all detachable parts, spray lightly (except for any electrical parts that cannot come in to contact with water – these parts should be obvious, but you can always consult your manual) with the vinegar/ water mix and wipe down. Clean out the brush head as this can gather a lot of dirt that cause bad odours.
If you can completely detach your dirt bin, wash it down entirely. If not, spray your cloth with the vinegar mix and wipe it down thoroughly.
Now that she is emptied and cleaned down, hoover up a cup of bicarb. Really! This will run bicarb and all her deodorising qualities through the hoover and then sit in the dirt bin. This will be the smelliest part of the hoover so leave it in there for two nights. Once you empty it out, you should have a fresh smelling hoover again.