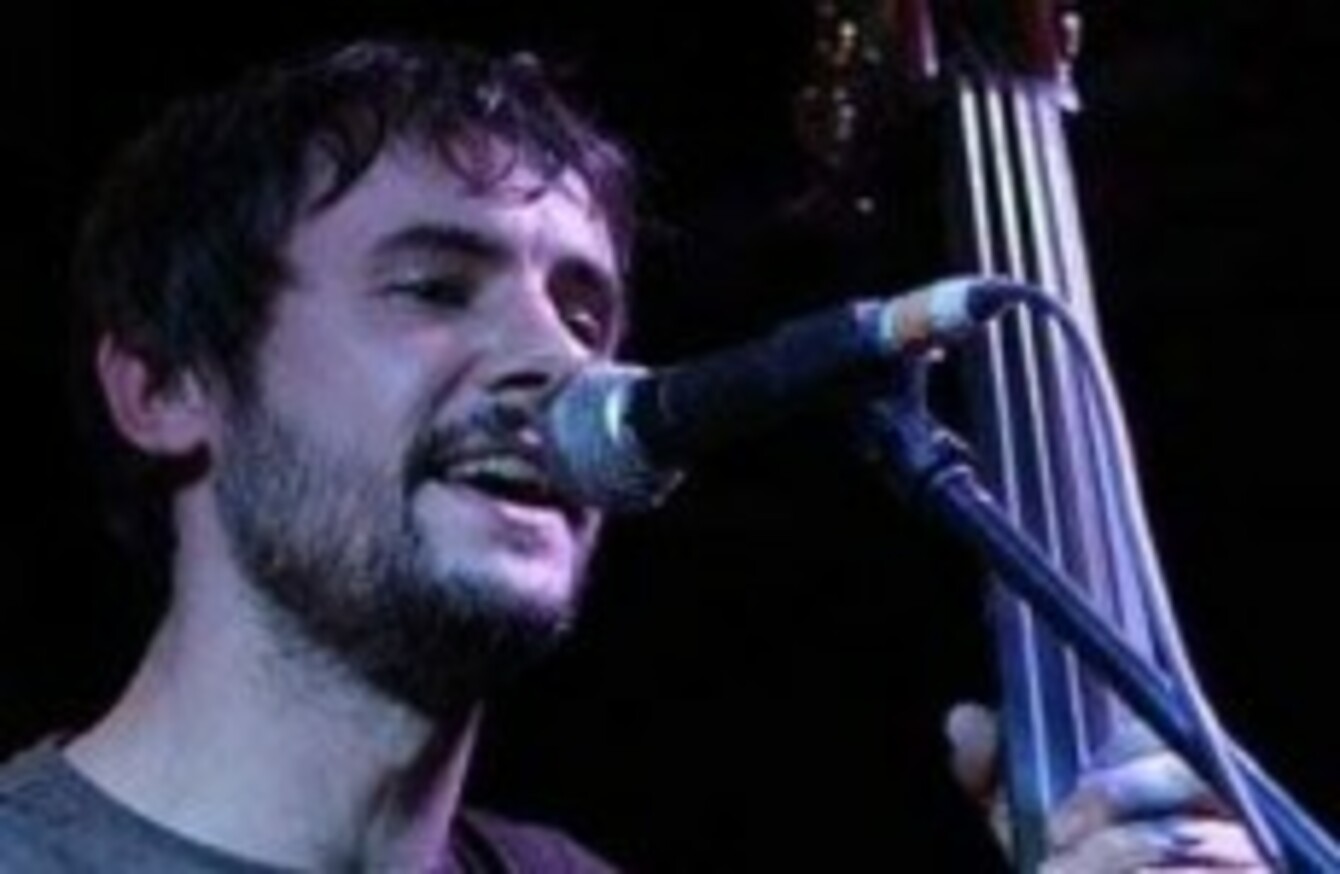 Image: The Calvanists / Facebook
Image: The Calvanists / Facebook
THE MOTHER OF musician Taidhg Burke, who died following a car crash in Bantry at the weekend, has posted a heartfelt message about her son, paying tribute to his generosity as an organ donor and appealing to his his friends and fans to "mind yourselves".
The Cork band confirmed yesterday that the bass player passed away from injures sustained in a car accident on Sunday morning. The group had recently featured on the cover of Hot Press.
In her message, his mother, Sandie, says she wants to reach out "with all of my heart to all of you who are hurting so so deeply now that our beloved Taidhg has passed over.
"The grief is hard to bear, but together, we can and we must come through this. He would want us to be strong, and to remind us all that he really is only in the next room, filled with the most beautiful music!
"As a his "Mambo", I especially reach out to all of his beloved friends and fans…He will always be a part of us, with every sunrise and sunset. In his short time here, he gave us all so so much didn't he!
"I want you all to know that Taidhg, my beloved, was an organ donor. His glorious heart was flown to Dublin last night, and as a result of his own thoughtful generosity, I received the news this morning, that nine people have been given a new lease to life!!! Isn't that just wonderful!!!
"I urge you all to get an organ donor card. It is such a wonderful comfort to know his heart now beats again and gives life to another soul who would have otherwise died. What a lucky person to receive that wonderful gift! The heart of such a great man!
"It is a tough road ahead for all of us who adored him. Mind yourselves won't you? Hug and support each other especially now. My heart is with you all. I thank you, from the bottom of my heart,for all the most beautiful messages and emails I have received.
"This mornings newspapers carry all the details of how we wish to celebrate Taidhgs life. Think of him with pure love, for as sure as the sun rises in the sky, we will all meet him again when our own time arrives…Just listen out for that old double bass with his two strong arm wrapped around it!
"He has many loved ones where he lives now, and I have no doubt whatsoever that he is welcomed with a mighty applause! God bless you all, and keep you safe from harm! Heartfelt love from all of my family….Sandie xxx"
His bandmates, Frank, Marc and Darragh have also thanked fans for the hundreds of messages of support and tribute sent by social meda.
Taidhg's family have confirmed he will be cremated following a funeral service mass at St Finbarr's Church,  Bantry, at noon today.

(Youtube:
The Calvanists
)