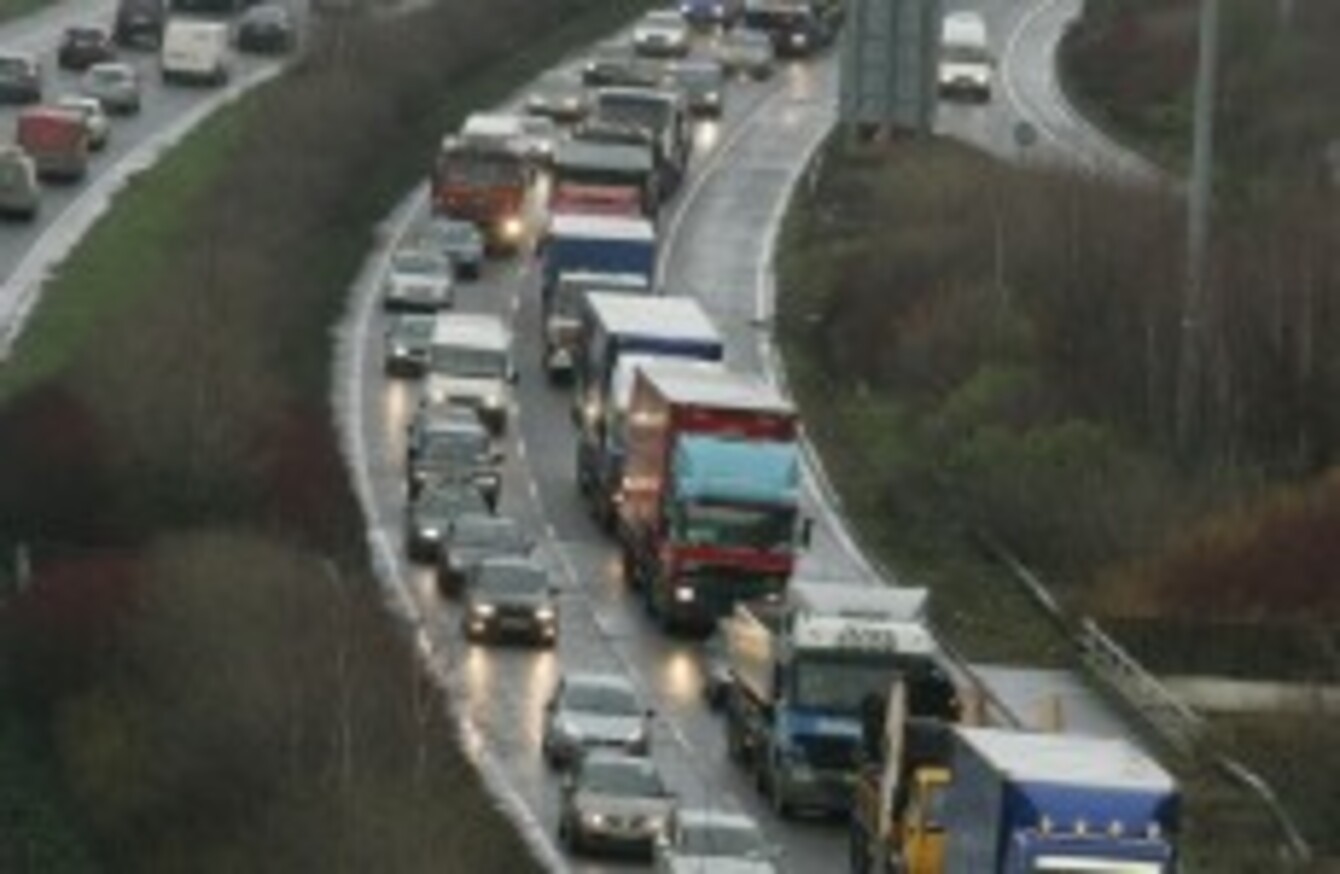 Traffic on the M50 (File Photo)
Image: Photocall Ireland
Traffic on the M50 (File Photo)
Image: Photocall Ireland
MEASURES TO TACKLE tailgating on the M50 have driven down instances of the practice by 83 per cent over the past five months.
Figures from eFlow show that since it has introduced rear facing cameras on the motorway instances of tailgating – an act whereby motorists drive within inches of HGVs in an attempt to hide their licence plate number from overhead toll cameras – have fallen by over 10,000 since February.
In March, eFlow introduced new cameras which capture the rear licence plate number of all vehicles passing through its barrier-free toll as well as the front plates, making it harder to avoid paying the toll of €3.
By May instances of tailgating had fallen by 65 per cent.
"Tailgating is dangerous and senseless. eFlow continues to work with the Gardaí to stop this dangerous practice," a spokesperson for eFlow added.
Over 100,000 vehicles use the free flow system on the M50 in Dublin every day, according to eFlow.