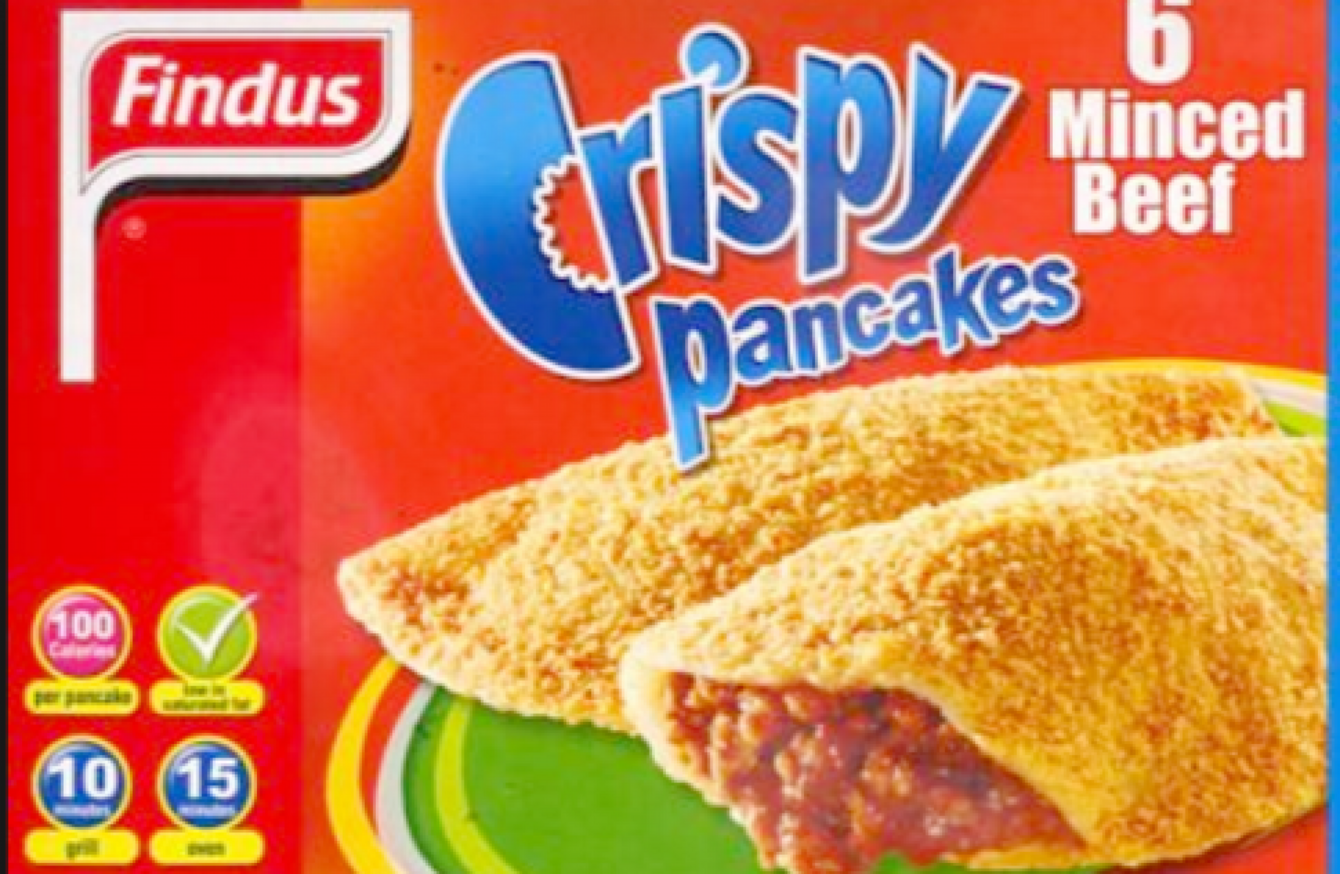 Image: Findus Crispy Pancakes
Image: Findus Crispy Pancakes
FINDUS CRISPY PANCAKES, a frozen-food staple dating back 40 years, are set to be ditched from supermarket shelves.
The pancakes, which have been sold in Ireland since the 1970s, will now undergo a rebranding.
The Findus brand name is being taken out of circulation after struggling in the years after the 2013 horsemeat scandal, when it was revealed that a number of the manufacturer's products were contaminated.
Trade publication The Grocer has said that the name will be taken out of usage over the next couple of months.
Source: atariman1988/YouTube
The pancakes are set to be replaced by a for-like product marketed under a new Original Pancake Co brand.
The Findus name will also be pulled from a range of other products, which will now be sold under the Chef's Classic brand. 
The brand is owned by Young's Seafood, a British manufacturer known for their range of frozen seafood products.