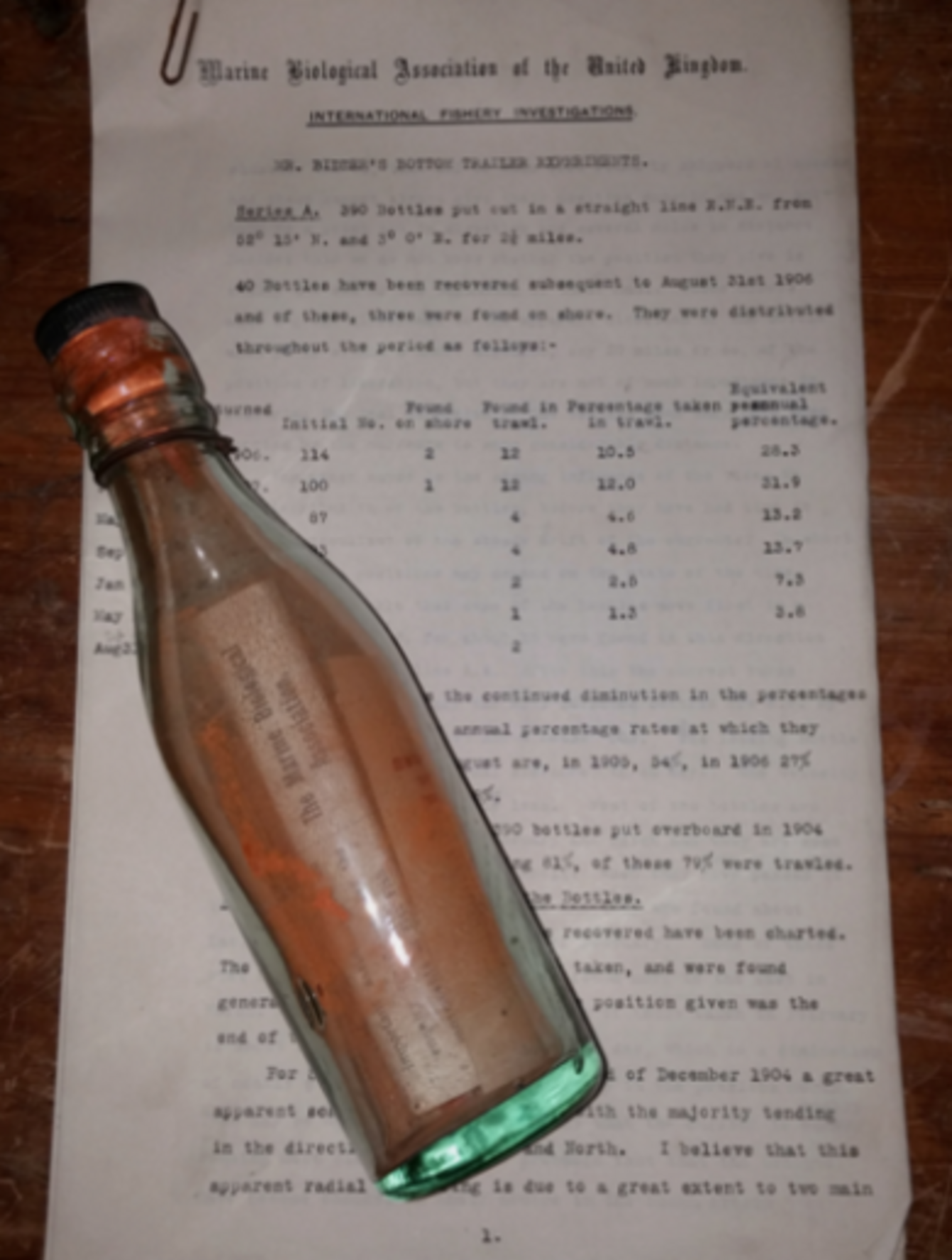 Image: Marine Biological Association
Image: Marine Biological Association
A CENTURY-OLD postcard found washed ashore by a German holidaymaker last April is now officially the world's oldest message in a bottle, according to the Guinness World Records.
The note, which offers a shilling in exchange for its return to an English marine research institute, was discovered by retired postal worker Marianne Winkler as she walked a beach on Germany's Amrum Island.
The bottle had been thrown into the sea by British marine biologist George Parker Bidder on 30 November, 1906. The Marine Biological Association (MBA), in which Bidder had been a leading figure, said he released the message as part of research into ocean currents and commercial fish.
"The postcard asked the finder to fill out information about where the bottle was found, if it was trawled up, what the boat's name was, and asked once the postcard was completed for it to be returned to a George Parker Bidder in Plymouth for a reward of one shilling," said Guy Baker of the MBA.
When Winkler wrote a letter addressed to Bidder, he added, "our receptionist was somewhat confused".
The shilling reward was duly sent to the finder on the card's return - 108 years and 138 days later.
Additional reporting by AFP