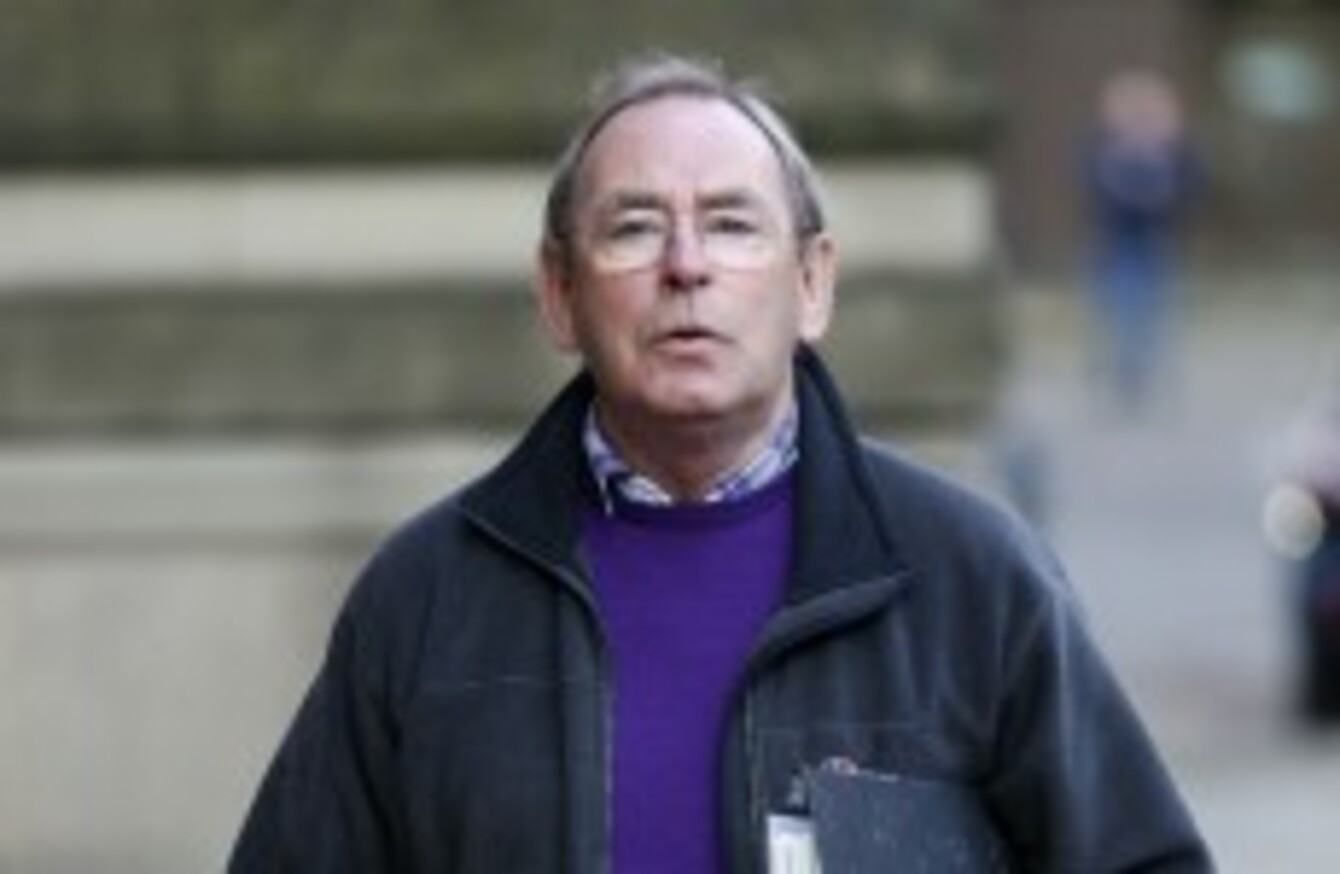 Talbot entering Manchester Minshull Street Crown Court earlier this month
Image: Lynne Cameron/PA Wire
Talbot entering Manchester Minshull Street Crown Court earlier this month
Image: Lynne Cameron/PA Wire
A FORMER TV weatherman has been found guilty in the UK of indecently assaulting two teenage boys.
The charges against Fred Talbot dated to his time as a teacher in the 1970s and 1980s.
He has been found guilty of actions against two teenage boys, aged 14 and 15 at the time, but has been cleared of eight other indecent assault charges against three others by a jury at Manchester Minshull Street Crown Court.
He is set to be sentenced on 13 March.
Fred Talbot worked as a weather man between 1984 and 2009, featuring on ITV's This Morning programme. He was famous for presenting weather reports from a large floating map of the British Isles in Liverpool's Albert Dock.
Source: GM Police/YouTube
Accusations 
According to the BBC, The court heard how Talbot had staged a naked orgy involving 10 drunken schoolboys on a canal barge.
He is then said to have asked the students to pretend they were girls and photographed them lying on top of each other.
This was said to have have taken place on a school trip in the 1970s.
It has also been reported that some complaints about Talbot had been passed to police in Scotland.
Talbot's teaching career is said to have ended abruptly in 1984 after he made an indecent proposal to two boys at his home.