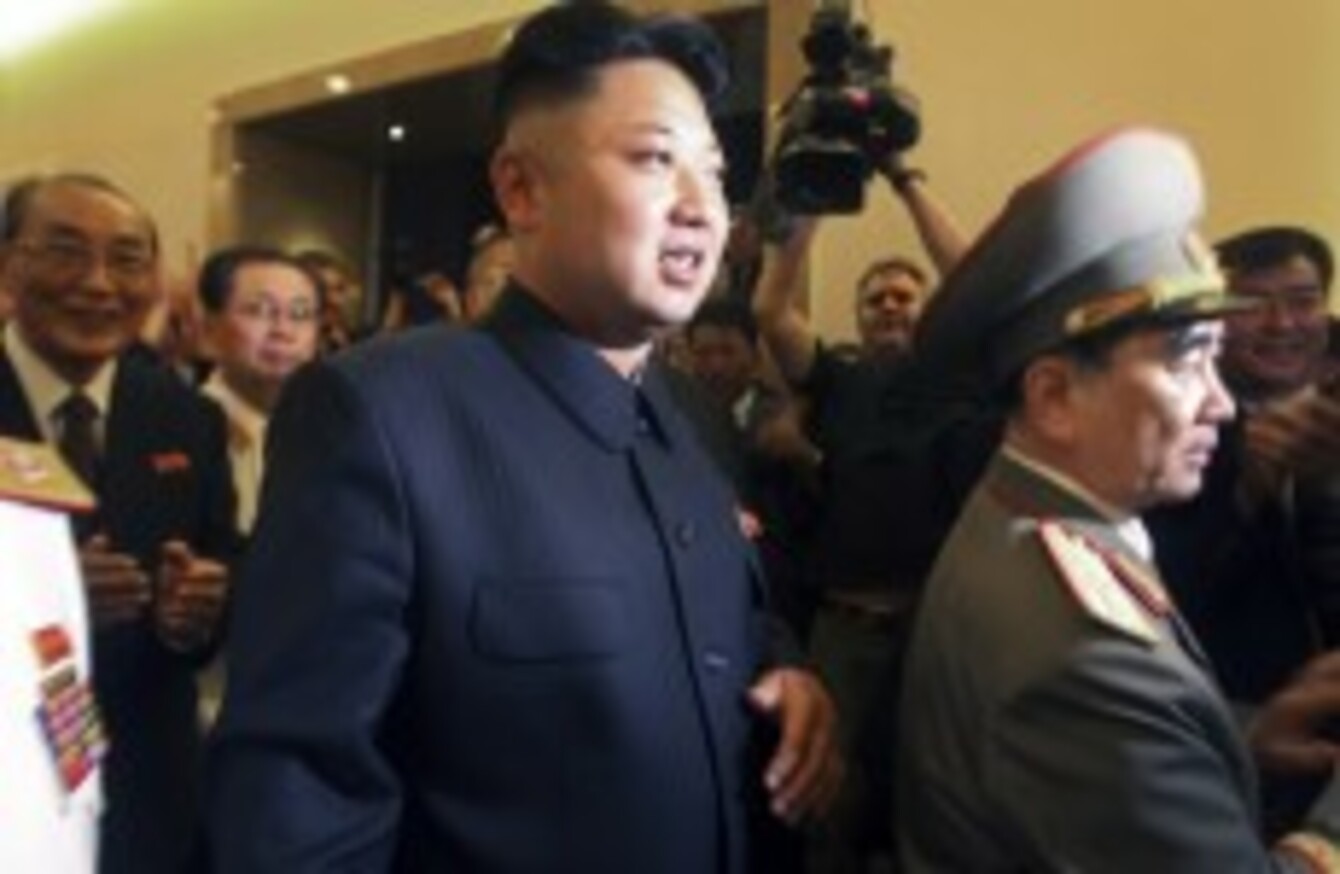 Image: Wong Maye-E/AP
Image: Wong Maye-E/AP
THE HIGHEST-LEVEL talks between North and South Korea in nearly a year continued past midnight as the two sides sought to wind down an escalating crisis that pushed them to the brink of armed conflict.
The talks began shortly after a North Korean deadline expired for Seoul to halt loudspeaker propaganda broadcasts across the border or face military action.
So how did this all start?
Earlier this month two South Korean soldiers were wounded by a landmine in the demilitarised zone.
The North denied involvement but in response, the South resurrected a practice that had been suspected more than ten years ago – blasting anti-Pyongyang propaganda cross the boarder on loudspeakers.
These broadcasts are audible to North Koreans living in border communities as well as soldiers in the demilitarised zone. They include Korean pop and news from the outside world.
North Korea's army described the move as equivalent to a declaration of war calling for an immediate stop to the broadcasts. The country and its leader Kim Jong-Un is extremely sensitive about any criticisms of the North Korean regime and it is a particular insult that some of the broadcasts were about defectors.
He issued an ultimatum – halt the broadcasts by 5pm Friday or "enter a wartime state".
Despite scepticism that Pyongyang would follow through on its threat, the ultimatum raised tensions to their highest level for years, with the North re-positioning artillery units and South Korean and US fighter jets flying simulated bombing runs.
Tensions
Thousands of South Korean civilians living on frontline border islands or near military propaganda units were evacuated from their homes to underground shelters as a preventive measure.
The talks in Panmunjom were led by South Korean national security adviser Kim Kwan-Jin and his North Korean counterpart Hwang Pyong-So — a close confidante of leader Kim Jong-Un.
With their respective armies still on maximum alert, top officials from both sides are still locked in discussions after more than six hours in the border truce village of Panmunjom, where the 1950-53 Korean War ceasefire was signed.
- © AFP 2015 with reporting by Michelle Hennessy.