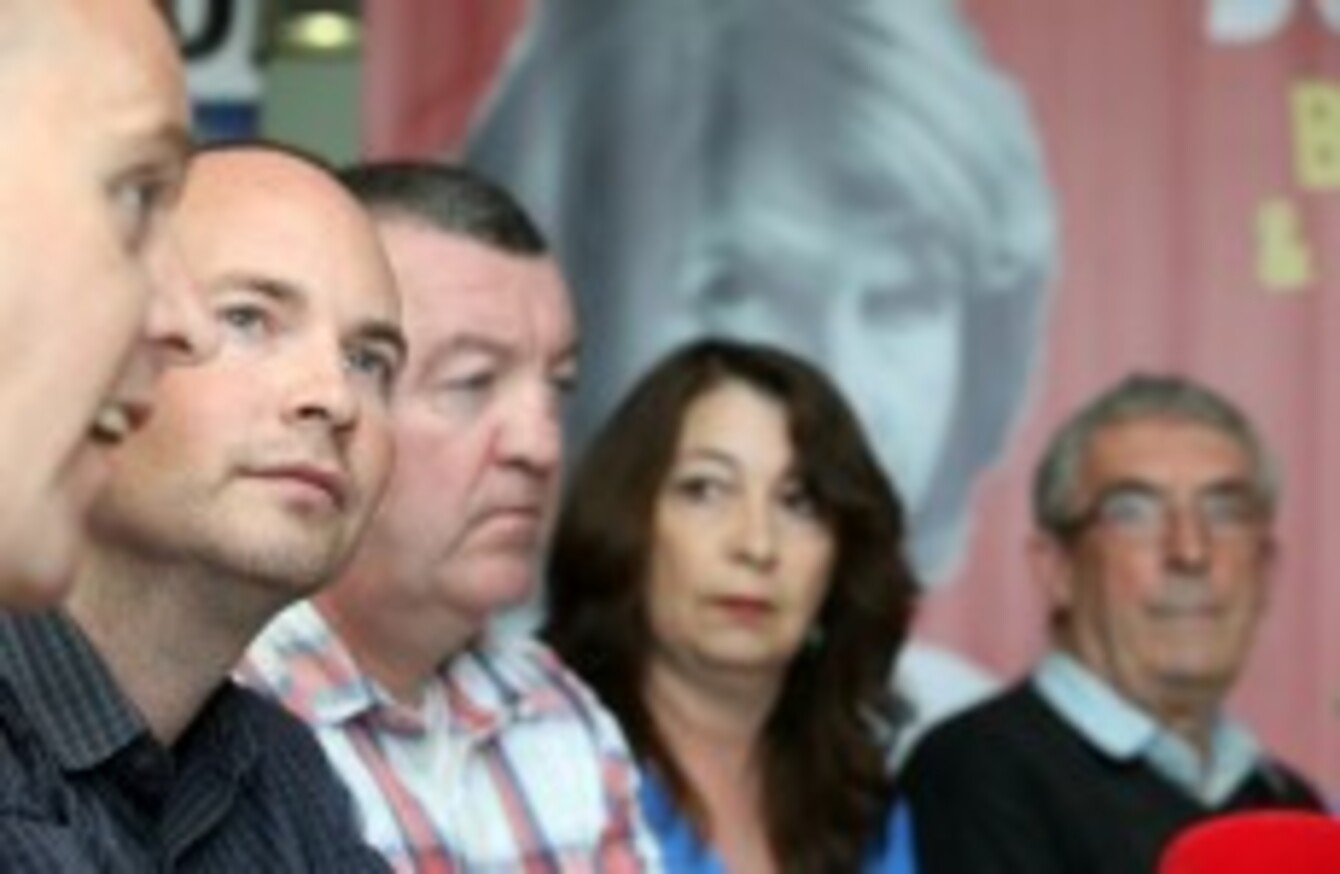 Image: Sam Boal/RollingNews.ie
Image: Sam Boal/RollingNews.ie
A PROTEST IS to take place tomorrow outside Tallaght garda station in solidarity with water charges activists who are expected to be charged over a demonstration which saw Tánaiste Joan Burton trapped in her car in Jobstown.
RTÉ revealed this week that at least 20 people involved in the protest are facing charges of false imprisonment, violent disorder and criminal damage – including Anti-Austerity Alliance TD Paul Murphy.
On Friday some of the protesters who are all Jobstown residents spoke to the media, saying they are now worried about the possibility of going to prison though they feel they have done nothing wrong.
A solidarity protest has now been organised by a local anti-water charges activist. On the Facebook event page, Fiona Doyle said the "peaceful protest" will take place outside Tallaght garda station from 6pm.
She called for activists from other communities and counties to "get behind Tallaght and support the protest for the Jobstown 23″.
Make sure to bring your banners, placards, posters and this is not a silent protest, we're here to make lots of noise, so bring your, whistles, blowers, pots and pans, drums, and rest the voices over the weekend cos they have lots of chanting to do. Sure ye never know, could be a few aul water [sic] ballond thrown about.
Doyle followed up the above comment with another warning supporters that anyone caught throwing water balloons will be arrested.
So far more than 300 people have said they are going to the event.