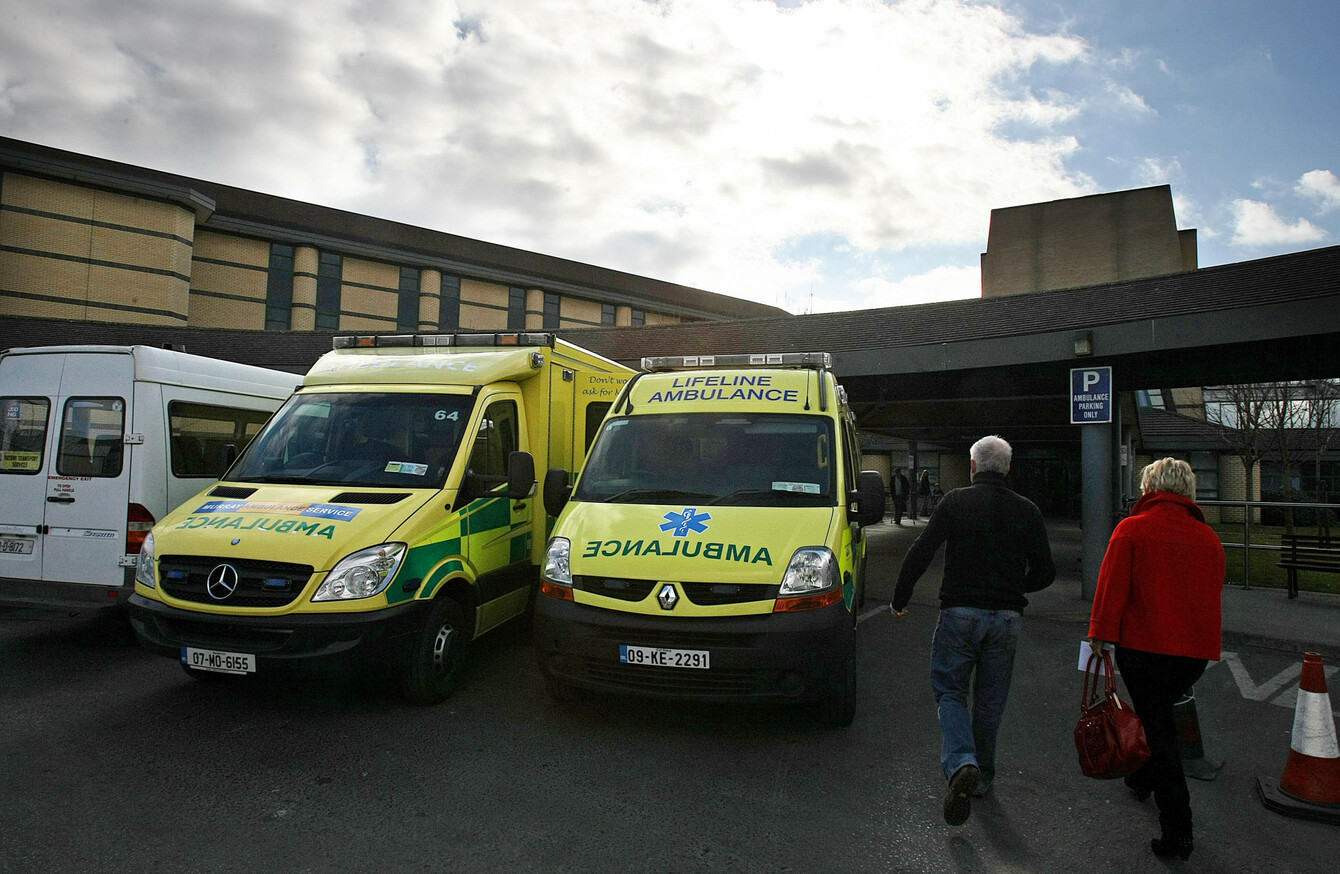 General view of Tallaght Hospital
Image: PA Archive/PA Images
General view of Tallaght Hospital
Image: PA Archive/PA Images
THE BROTHER OF Brian Hamilton, the man who was found dead at the Emergency Department at Tallaght Hospital, has questioned how nobody noticed his brother sitting motionless for hours on end.
In a statement Tallaght University Hospital said the person in question "is understood to have been homeless and had been sheltering at the hospital and had not sought medical treatment".
Speaking to 98FM's Dublin Talks Brian's brother Michael explained that Brian was registered as homeless so he could get into the Simon Community.
"He was in residential care for his alcohol addiction and the only way we could get him into the Simon Community was to register him as homeless. That's the only way you can get into these places, to register as homeless. He wasn't actually homeless.
There's six of us, six kids here. He had lovely parents, he had a good upbringing. We're all hard working, everybody in the family is a hardworking person, he just had his demons.
"He lost his mother last year, he fell off the wagon. It's his third stint in Simon so he was trying.
"My point I'm trying to make is, what kind of policy is there in A&E? Surely to God there's a security guard there, there's a sweep of the waiting department to see, give him a nudge, anything you know. What do security do like?
Michael said he identified the body of his brother on Saturday afternoon.
I could tell myself, and I'm not a doctor, that he was dead a long time. The doctor who dealt with him said he shocked him but there was nothing there to shock.
"I could tell by the colour of his face, his ears were black and his neck was black.
The doctor said they had him coming in on CCTV at 2am on Saturday … and he wasn't announced as dead until 3.45pm.
#Open journalism No news is bad news Support The Journal

Your contributions will help us continue to deliver the stories that are important to you

Support us now
Michael questioned how health and safety regulations allowed for no checks to be carried out, adding that bathrooms in pubs need to be checked every hour.
"After we identified the body, I walked into where they sit down…it's not that big of a place. It's quite small, probably 50 foot square. The desk was looking right out onto it. How did nobody see a man slumped over?
I'm not saying it would have made much difference but they could have got him earlier, he's only 40, they might have got him back. I don't know.
Michael added that he was determined to raise awareness of the case so this doesn't happen again in the future.
A statement from Tallaght Hospital said, "Management at the hospital are co-operating with the gardaí in their investigations and an internal review will also be initiated immediately into the circumstances of the incident."