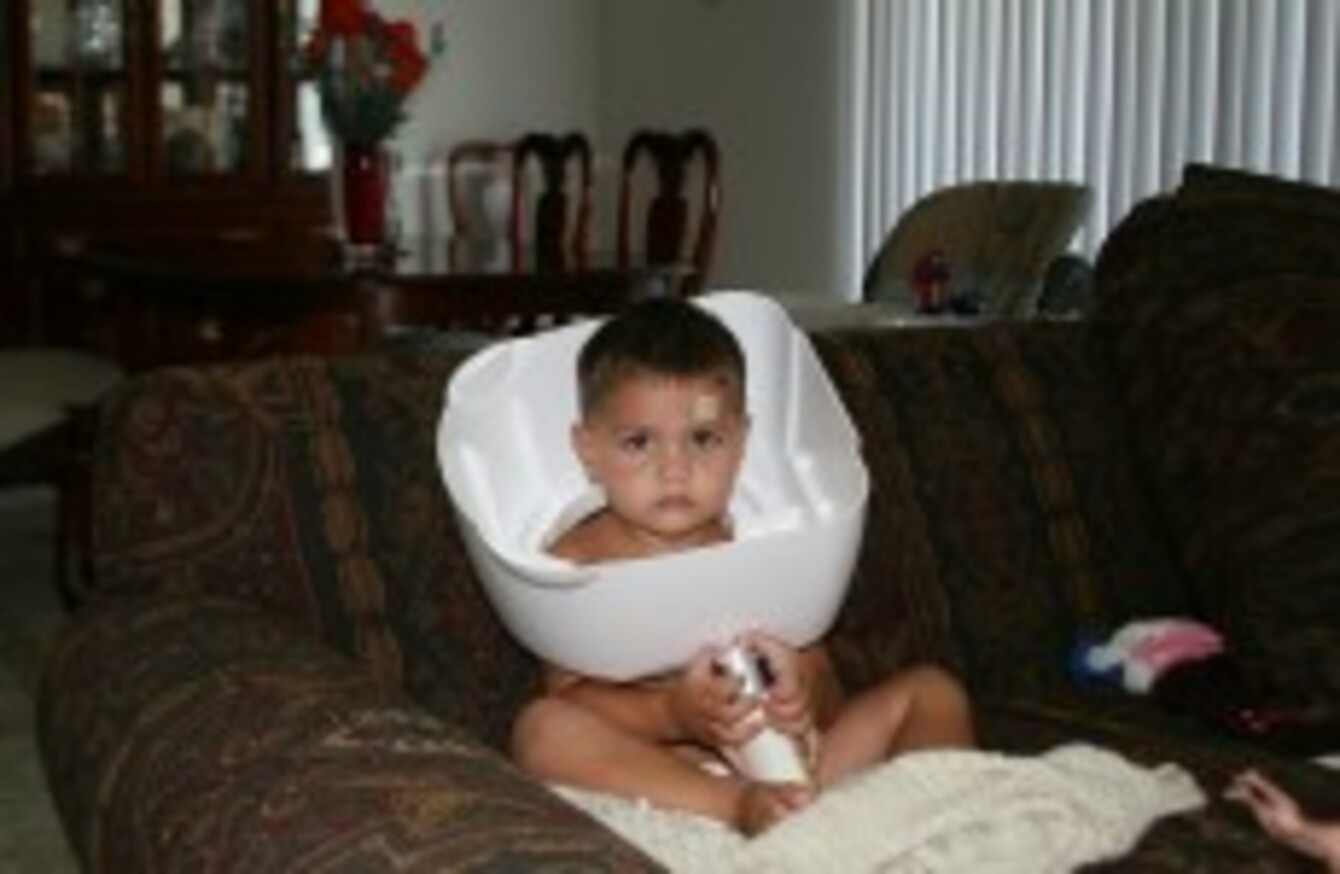 The fire brigade have had to remove several potties from around the heads and necks of children in the past five years.
The fire brigade have had to remove several potties from around the heads and necks of children in the past five years.
LONDON FIRE BRIGADE has released data on some of the more bizarre incidents that they have been called out to in the past five years.
Firefighters have used a recent incident as an opportunity to call on the public to "use common sense in order to prevent such incidents from occurring".
Earlier this week the brigade was asked to attend a scene in Derby because a student had got her head trapped in a clothes horse.
Last year alone, London's firefighters were called out to 417 incidents where they had to release people (or body parts) trapped in objects.
About 160 people called 999 to get rings removed from their fingers, while 36 asked to be freed from handcuffs.
In 74 instances, "other" objects were removed from body parts. We're not sure we want to know what a lot of these "other" objects or body parts are given that there were three instances of a stubborn ring on a man's penis, according to The Guardian.
In one of those cases it took ten firefighters 20 minutes to cut the man free.
"You wouldn't believe some of the incidents we're called to deal with – people manage to get themselves trapped in some very weird and wonderful places but there is a serious side to this," said Dave Brown, the assistant commissioner for operations and mobilising.
These incidents are time consuming, costly and take up the precious time of our crews who are then unavailable to attend other, potentially life threatening, emergencies."
Other examples of people not using common sense included a woman in Islington gluing her foot to the floor and a child getting its head stuck in a tambourine.
Over the past five years, several people have managed to get their hands jammed in letterboxes and shredders.
Children – although they cannot really be chastised for their lack of common sense – have also caused problems. Firefighters revealed that they have detached potties and toilet seats from around the necks of numerous children.
Other kids have been trapped in play equipment such as swings and slides on playgrounds. We guess it can happen to anyone but we're not sure about the grown man who got stuck in a child's toy car.
While the London unit wasn't involved, the fire service in Derby was involved in freeing this girl, who's becoming a YouTube viral hit after her college flatmates posted this video of her trapped in… a clothes-horse.