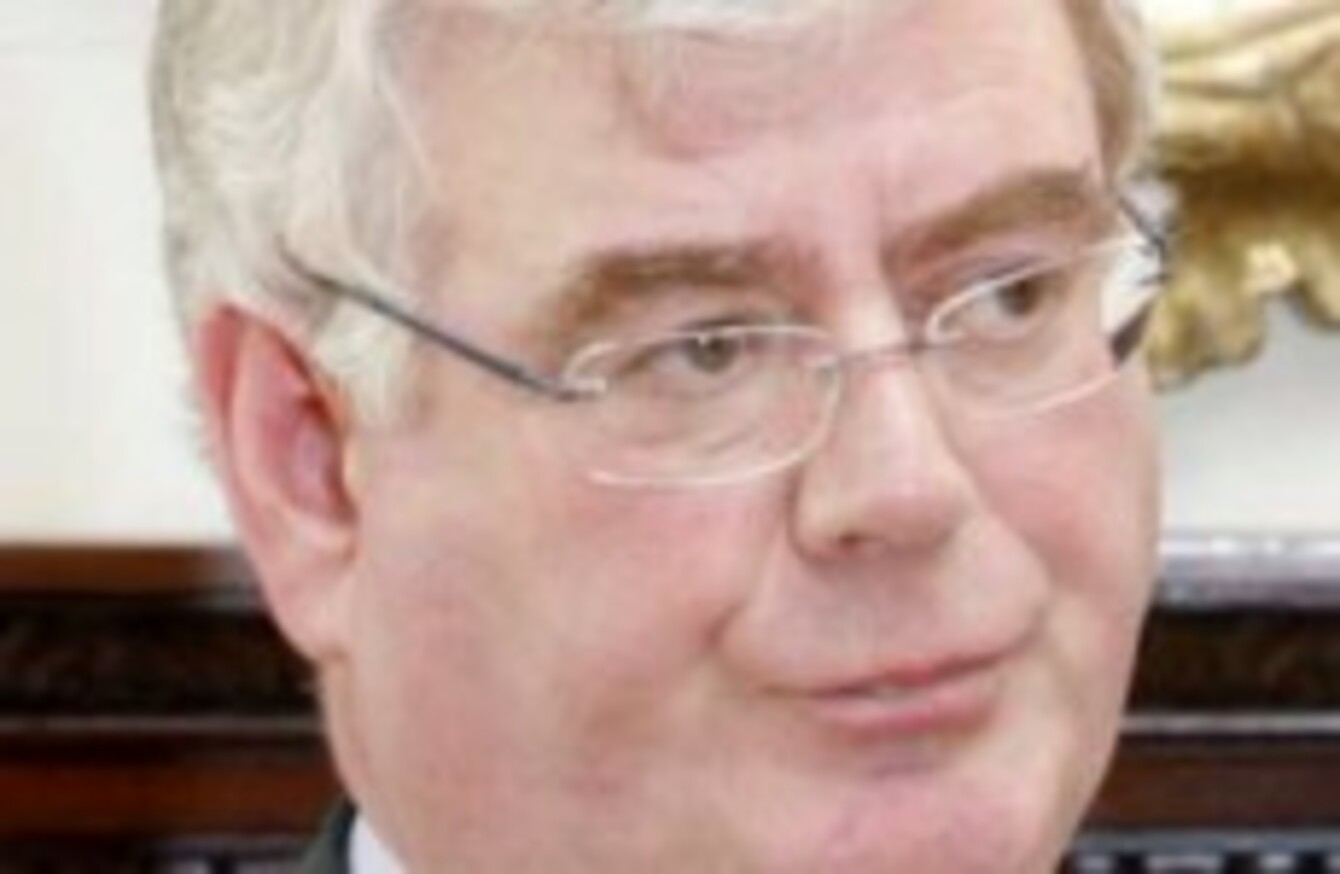 Image: [File Photo] Photocall Ireland
Image: [File Photo] Photocall Ireland
LABOUR LEADER EAMON Gilmore joined Enda Kenny at Government Buildings this afternoon to mark the coalition's first 100 days in power.
He says there is a "long, hard road yet to travel"…
Today marks the first 100 days of the new Government, composed of the two largest parties in the State.  United in the national interest.  Committed to working together to restore our economy, and our national sovereignty.

No other Irish Government has ever inherited such a complex emergency, where we are fighting a battle on three fronts:  a crisis of unemployment; a crisis in the public finances; and one of the most severe banking crises in Europe.

Our challenges are many.  But so are our ambitions for our country, and our hopes for our people.

We have lost no time in rolling up our sleeves, and getting down to the business of getting Ireland working again.  From taking the decision to restructure the banking system, making 12 billion euro of extra credit available to Irish businesses every year, to last month's jobs initiative, focusing on stimulating labour-intensive sectors of the economy, we have started to rebuild our broken economy.

It will not be easy.  There is no silver bullet that will solve all our difficulties.  But we will succeed, the way the Irish always have:  by
sheer hard graft and determination.

I said before the general election that it was not enough just to change the faces around the table in Government:  rather, Government itself had to do things differently.  To put the people at the heart of decision-making. To reform and strengthen our democracy, respecting the citizens we are here to serve.  To make decisions that enrich us as a society, and not just as individuals.

This new Government is realising that change.  We have put jobs front and centre of its policy-making and its decisions, from day one in office.  We have slimmed down the cost of Government, starting with our own salaries. We have agreed legislation to reduce political donations; to hold bye-elections within 6 months; and my colleague, Minister Brendan Howlin, will be overseeing two referendums this autumn to strengthen the Dáil's powers to investigate matters of public concern.

We have also restored the minimum wage, because there is a threshold of decency which we will honour.  And we have been upfront with the people about the scale of the banking problem, and the challenges that lie ahead.

Our immediate focus is, and will continue to be, growing employment, and restoring our economic independence.  We have launched a major diplomatic initiative to repair our relationships with partners and allies abroad, with the Government's message being communicated to every Head of Mission in Dublin two weeks ago.  I will shortly chair the first meeting of an Export Trade Council, tasked with strengthening the development of trade and exports. But economic recovery is just one necessary step on the road to the kind of Ireland this Government has committed to building.

This is the first Government in the history of the State that has agreed to replace the unfair, two-tier health system that makes a mockery of equal citizenship, with a truly universal health care service.  The implementation group that will manage these reforms will be established shortly, and overseen by Minister Reilly and my colleague, Minister of State Roisin Shorthall.

Despite the severe financial constraints we are operating under, we are determined to make progress in educational outcomes.  To make the right to read an indisputable right of citizenship.

This is a Government that will cherish children, not sideline them, with work underway by Minister Frances Fitzgerald in the country's first Department of Children to strengthen child protection and the support available to families in difficulty.

And this is a Government that is not afraid of reform.  Our people deserve a Government that works.  A public service that is efficient, effective, and built around the needs of citizens.  A political system that is transparent, democratic and that is capable of responding to the challenges that we face.  Those reforms are already in train under Minister Brendan Howlin, and Minster Phil Hogan.  But reform will be the responsibility of every single member of Government as part of the current Comprehensive Spending Review.

I make no apologies for the breadth of this vision; for the scale of our ambition.  The strength of our society; the wellbeing of our people; the integrity of our politics:  these are not adjuncts to our economic recovery.  They are what make it possible, and what will make it sustainable.

We are only three months into our first term of office.  There is a long, hard road yet to travel.  But our destination is clear.  And we intend to make every day count.