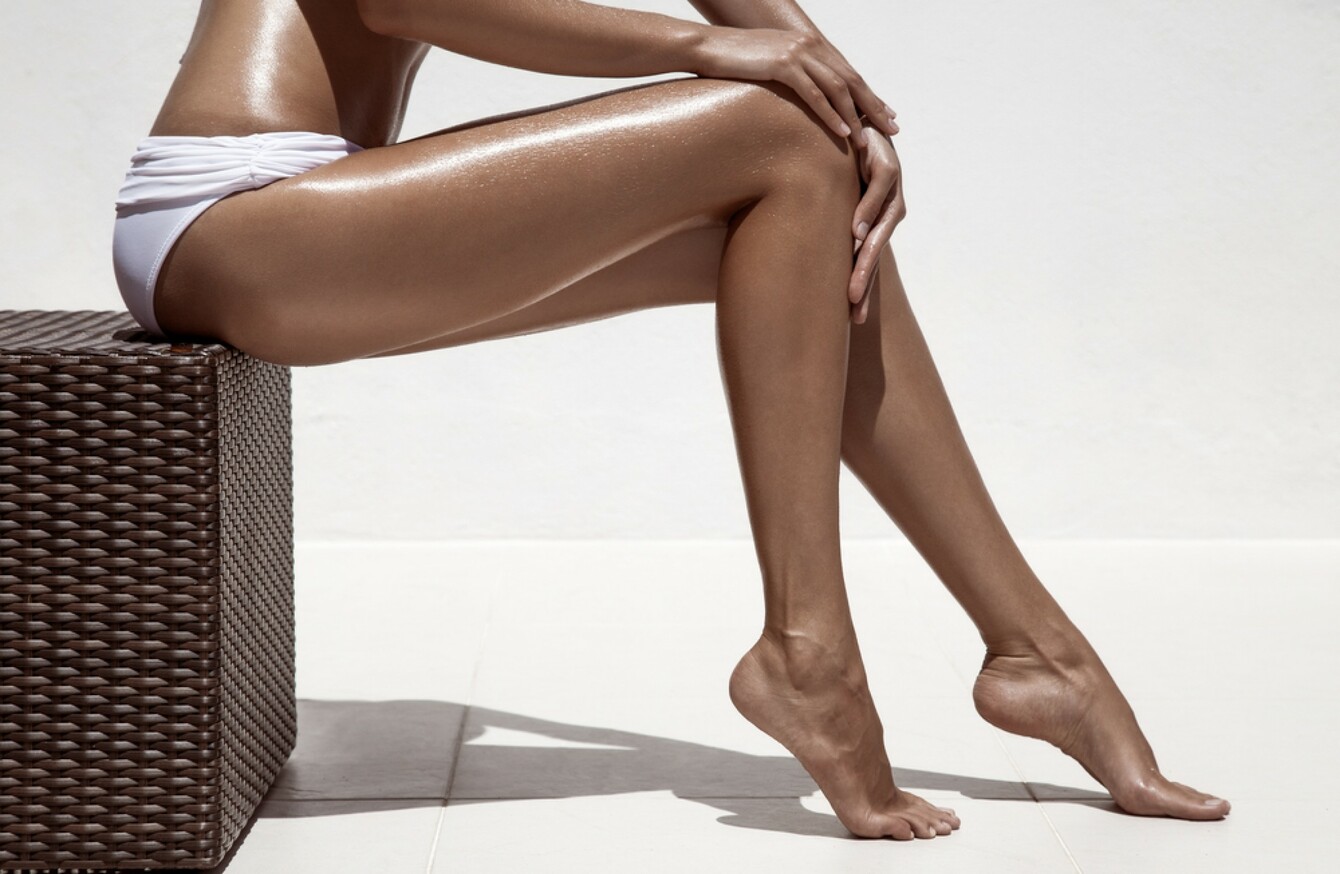 Image: Shutterstock
Image: Shutterstock
A MOTHER-OF-FIVE, who earned €20,000 from giving dangerous and illegal tanning injections which she advertised on Facebook, has been spared a jail sentence.
Dublin District Court heard she earned the money selling Melanotan II injections which is "not for human consumption" and banned in Europe as well as the United States.
Anne Marie McAleer, 33, with an address at Bridgeview Apartments, Cloverhill Road, Clondalkin, Dublin 22 was today fined €4,000 after she pleaded guilty to nine counts under the Irish Medicine Board Act for unlawfully importing, advertising and selling Melanotan II injections as well as diet tablets which were also classified as medicinal product.
She was prosecuted by the Health Products Regulatory Authority (HPRA) which oversees compliance with laws on medicinal products in Ireland.
Prosecution solicitor Ronan O'Neill said each offence carried a maximum 12-month sentence as well as fines of up to €4,000 per charge. He said an investigation began in July 2015, when McAleer's social media adverts came to the notice of the HPRA.
The court heard she was offering Melanotan II which was administered by injection usually in the abdomen which has the effect of sparking melanin and results in tanning.
The court that this practice was unsafe as only doctors or dentists can administer medicines by injection.
One sample vial seized from her home was furnished to the judge and the court heard it was labelled "not for human consumption, for industrial purposes only".
The court heard that during a search home empty vials of Melanotan II were found and she had "quite a lucrative business".
She charged about €50 per vial and her bank accounts showed that over eight months she earned €20,000.
HPRA enforcement officer, Niall McCarthy, told Judge Brennan that the product Melanotan II was not licenced anywhere in Europe or the USA. It is was a public health danger and can cause an increase in mole growth and melanoma.
Facebook page
A package sent from the United States and which was addressed to McAleer was detained at An Post's mail centre and parcel hub in Portlaoise, Co. Laois.
Her home was searched after she was also identified from a Facebook page she used to advertise the treatments.
He agreed it was of concern that Facebook was used for her adverts and also that the injections were administered to customers with no medical supervision.
She attended the offices of the HPRA on two occasions to be interviewed.
McCarthy agreed with defence solicitor Geraldine McKenzie that McAleer was co-operative and answered every question put to her.
He also agreed that her client openly advertised the injections on Facebook and was not acting in a clandestine way. The court also heard she has no prior criminal convictions.
Pleading for leniency, McKenzie said her client who is expecting her sixth child, now understands that ignorance of the law was no defence. She said McAleer did not know what she was doing was illegal which was illustrated by the fact she openly advertised on Facebook.
McAleer had used injections on herself and did not know they were dangerous, the court was told.
The solicitor said cosmetics is a huge business and her client wanted to sign off getting social welfare and have niche to earn money for her family. Her earnings, were spent and she never had the €20,000 in a lump sum, Judge Brennan noted.
The court heard she is sorry and had never been in trouble before.
Her social welfare payments have been stopped and she now has to reapply, and he is now just living off €700 in children's allowance and maintenance payments for former partner.
Fining her with six months to pay up, Judge Brennan noted her circumstances and she had no prior convictions but he did not accept she had not noticed the clear warning on the label of the bottle and he said the offence was very serious.