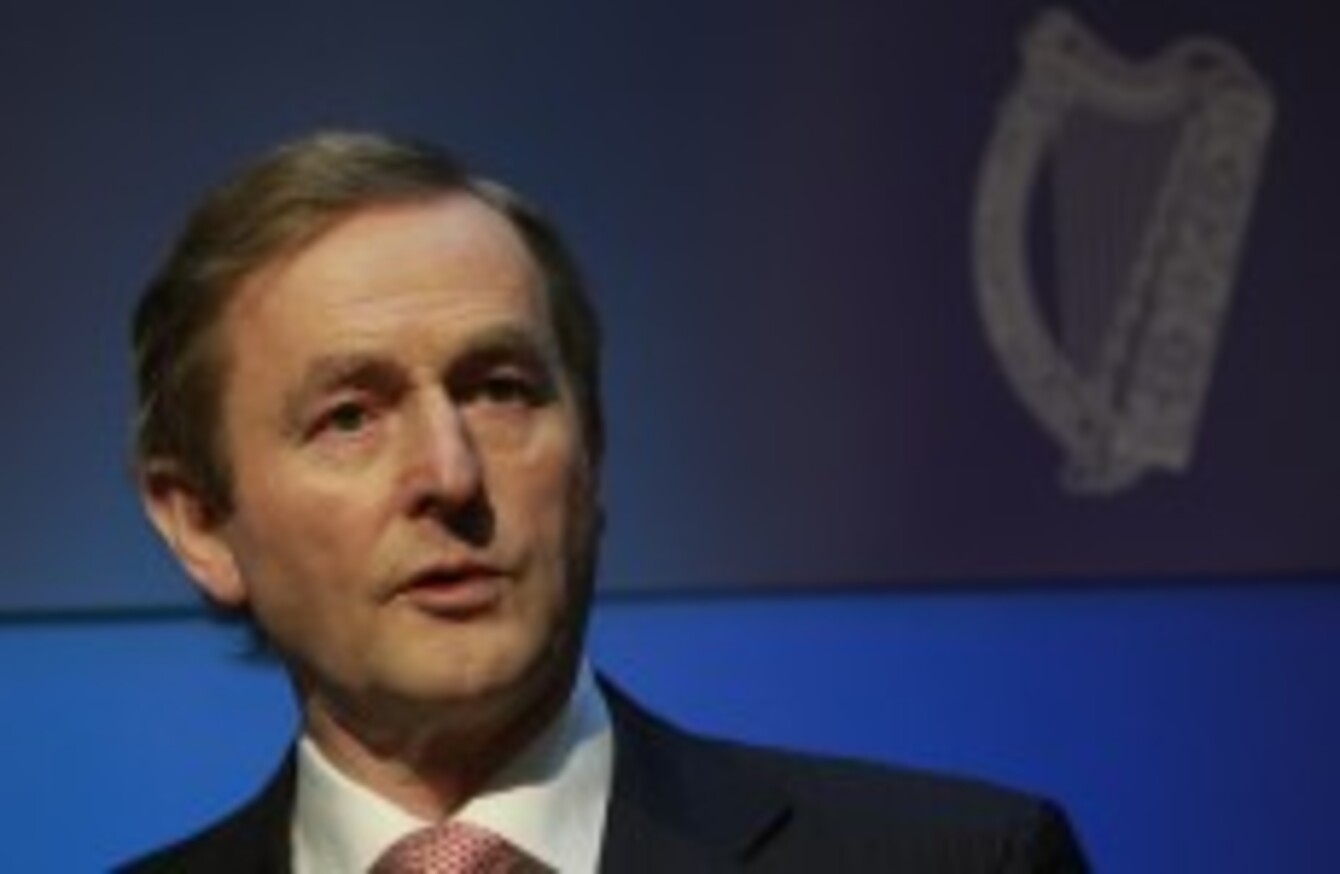 Image: Brian Lawless/PA Wire
Image: Brian Lawless/PA Wire
THE ATTENDEES AT the World Economic Forum will hear all about Ireland's good points today from the Taoiseach – and six others.
Enda Kenny is journeying to Davos in Switzerland for the WEF, where he intends on promoting Ireland as an excellent place to invest.
Alongside the Taoiseach will be six other people, including Archbishop of Dublin, Diarmuid Martin; Minister for Finance Michael Noonan; Denis O'Brien, Digicel Group chairman; and Mary Robinson, former President.
According to the New York Times, the cost of membership and a ticket to the WEF is in the region of more than €52,000 (€70,000), and some powerful people have chosen not to attend because it has "not had much impact".
This will be the Taoiseach's third visit to the WEF and the first since Ireland successfully exited the bailout programme.
He is expected to take part in a busy schedule of meetings, panel discussions and workshop events. His office said that while there, "the Taoiseach will focus on the continued promotion of Ireland as a top-class destination for international business and investment".
Kenny is due to meet individually with leaders of several major multinational firms, where he will speak to them about how "a pro-business, world-class R&D environment and well-educated workforce set Ireland apart", as well as the fact "our young and well-educated flexible workforce [are] key elements that make Ireland an excellent place to invest".
He will also participate in a number of WEF events, one of which will include President Jose Manuel Barroso as well as the Prime Minister of Sweden, Italy's Minister of Economy and Finance and the President and CEO of Siemens.
He is expected to meet Facebook COO Sheryl Sandberg, United States Treasury Secretary Jacob Lew and Citigroup's James Cowell during the event.
On Thursday evening, the Taoiseach and Minister Noonan will participate in an IDA-hosted event for senior executives of major international companies.
Minister Noonan said: "I will be meeting senior executives of major international companies and key policy makers. I will be updating them on developments in Ireland and discussing the opportunities and challenges in the year ahead."
They are also expected to meet Mark Carney, Governor of the Bank of England, and Eveline Widmer-Schlumpf, Minister for Finance of Switzerland while there.