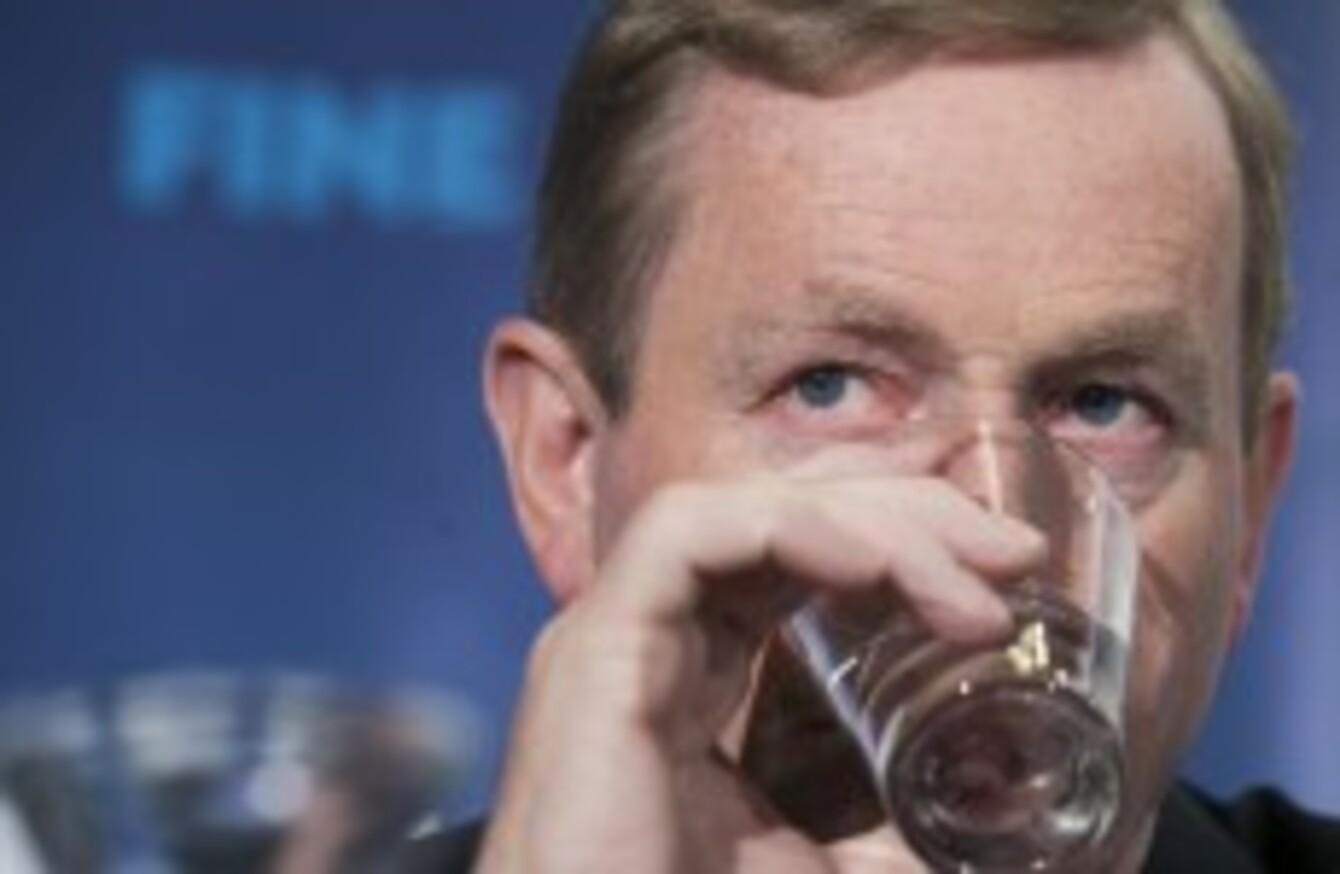 Image: Leon Farrell/Photocall Ireland
Image: Leon Farrell/Photocall Ireland
Updated 11.20pm
THE TAOISEACH WAS asked tonight what he said to Justice Department general secretary Brian Purcell when he sent him to speak to the former Garda Commissioner about the taping of phone calls in garda stations.
He also said that the government will take action on the medical cards issue after this weekend's elections.
Brian Purcell
A day after Purcell and Martin Callinan met, Callinan resigned from his role as Commissioner.
This evening, the Taoiseach said that the Commission of Investigation into the tapes will look at the resignation of Callinan.
When asked by Brian Dobson on RTÉ Six One News if he would publicly say this evening what he told Purcell before he sent him to meet Callinan, the Taoiseach said he would not.
However, he said that if he is called before the Commission of Investigation, he will "respond fully" to them on the issue.
Kenny said that the Commission will be up and running soon.
Medical cards
The Taoiseach was also asked about medical cards during the interview. He said he hopes that the "vast majority" of people who have had their discretionary medical cards removed will get the cards back.
He said that the government "will deal with this after the election" and that they want to see the review of discretionary cards changed, as well as the assessment process changed.
Meanwhile, the Jack & Jill Foundation said that it pledges to continue to fight for automatic medical cards.
Jonathan Irwin, CEO and founder of the foundation, said that they have sent a request for an urgent meeting with the Minister for Health, James Reilly.
The foundation is asking families with children over the age of four who were supported by Jack & Jill to let it know about their status with medical cards. The information will also be shared with the Children's Rights Alliance, the Ombudsman Peter Tyndall and the Ombudsman for Children Emily Logan.
"We will trigger complaints legally both locally and beyond until we get a result," said Irwin.
- First published 7.50pm