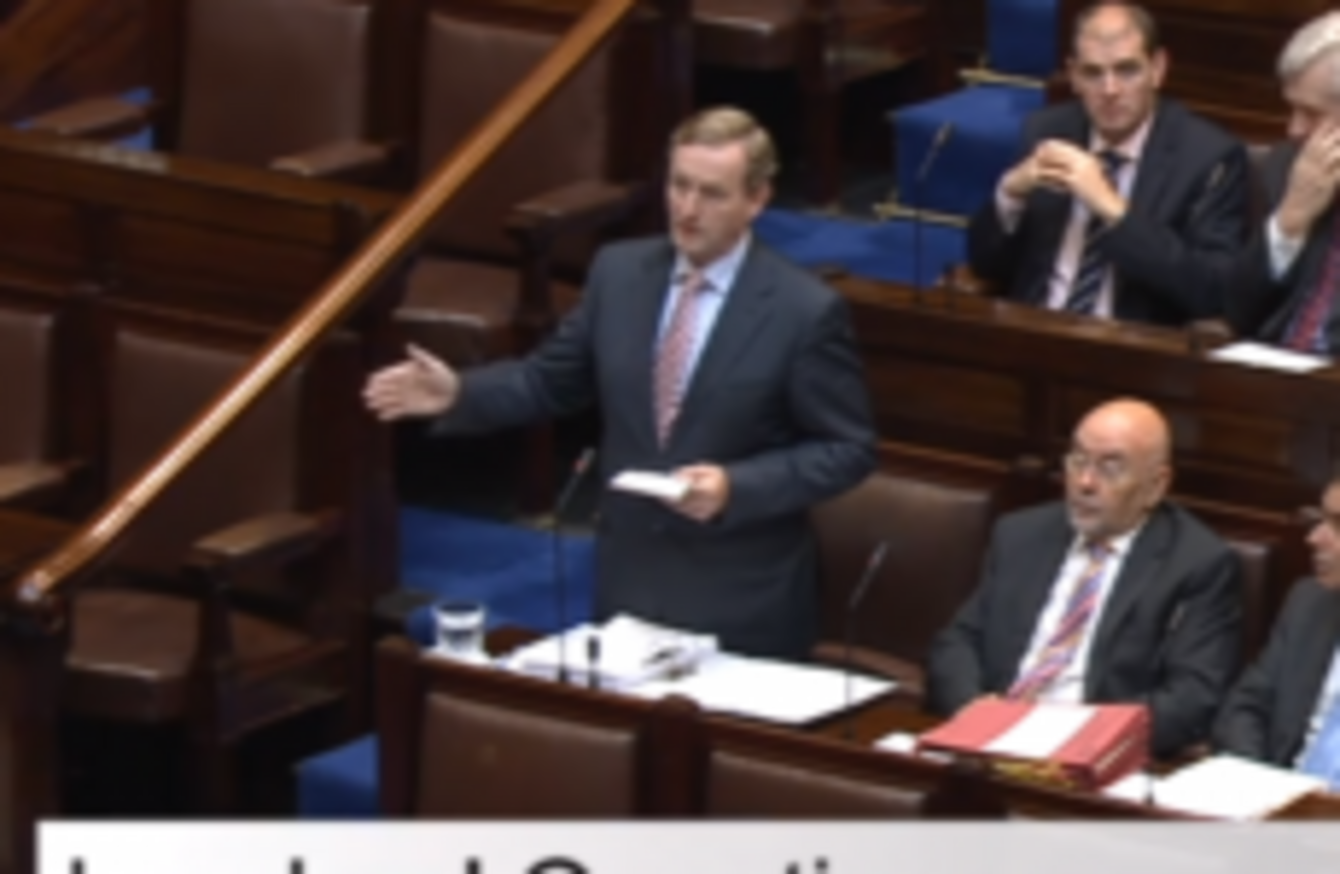 Image: Screengrab
Image: Screengrab
TAOISEACH ENDA KENNY has appealed to the Irish Medical Organisation to return to talks with the HSE at the Labour Relations Commission (LRC) as junior doctors continue their strike action today.
The industrial action is over the working hours of non-consultant hospital doctors (NCHD) who want their working week reduced to 48 hours in line with an EU directive.
Speaking at Leaders' Questions in the Dáil today, Kenny said: "I would call on the IMO to engage with the Labour Relations Commission process and desist from any further disruption to services which is the cause of great distress to patients today."
The HSE and the IMO are in dispute over the level of sanctions imposed on hospitals that breach the working time directive.
Strike action is impacting dozens of hospitals until midnight tonight with thousands of outpatients' consultant appointments and elective surgeries being cancelled.
"If there is a difference of opinion here surely they can arrive at a compromise that is workable," Kenny told the Dáíl insisting that the government has made "serious progress" to achieve compliance with the EU directive.
He said that some specialities, in areas such as radiology, pathology and emergency medicine, are in full compliance with the working time directive and said that 35 per cent of all junior doctors are now in compliance with the 48-hour week.
Kenny claimed that the average working week was 53.4 hours for an NCHD at the end of July and said that Health Minister James Reilly's track record has been to reduce working hours.
The Taoiseach said that the way to resolve the dispute is to consult with the LRC, telling the Dáil his message to the IMO and the HSE is "go back into the LRC and sort this out".
"The place to sort it out is the LRC, it's not across the airwaves," he added.
Kenny had been asked about the matter by Sinn Féin leader Gerry Adams and the independent TD Stephen Donnelly.