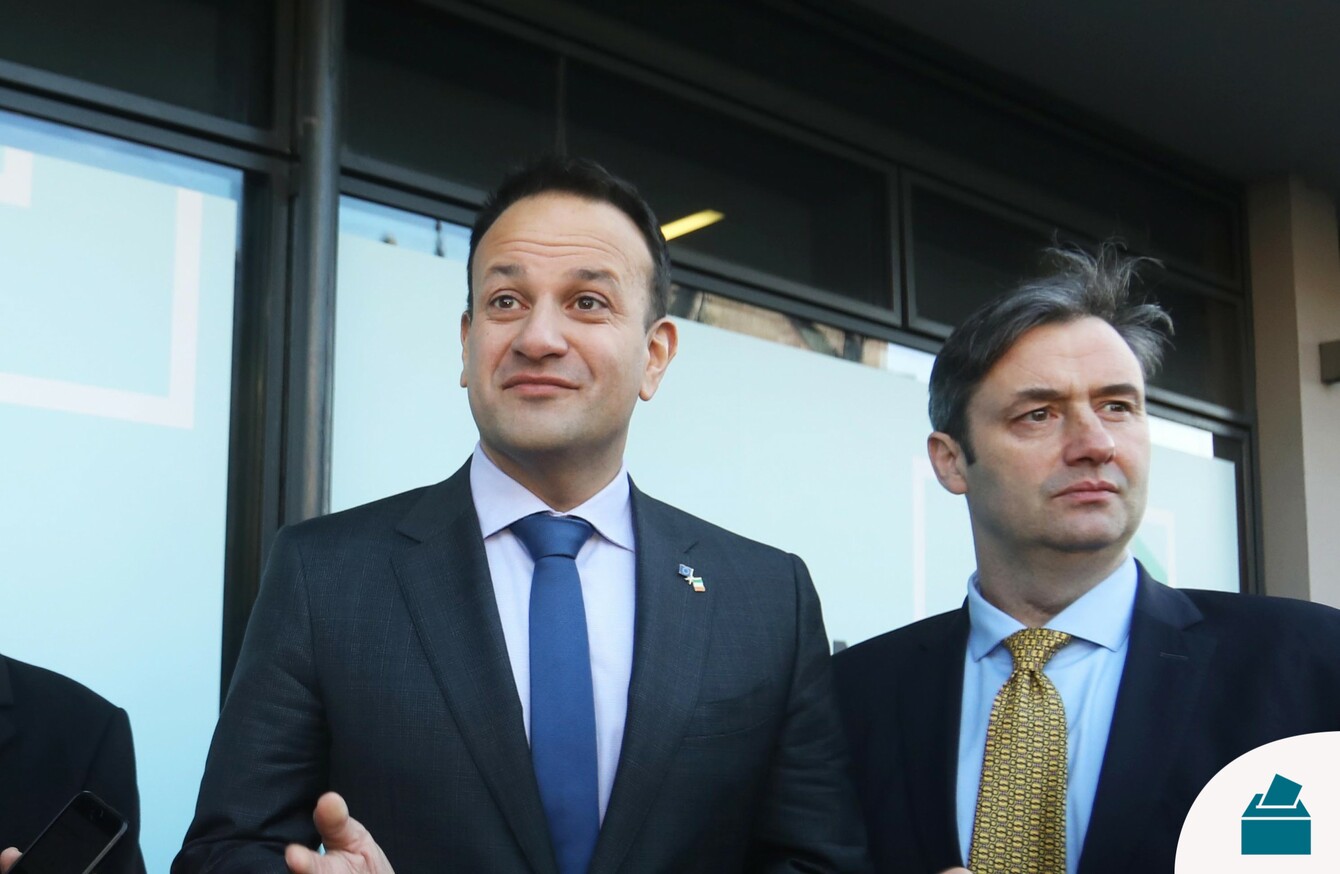 Anything is possible, including a second election, said Leo Varadkar this morning.
Image: Leah Farrell
Anything is possible, including a second election, said Leo Varadkar this morning.
Image: Leah Farrell
TAOISEACH LEO VARADKAR has said that he will most likely be leader of the opposition after the next government is formed.
Speaking outside Dublin Castle he said: "I think the likelihood, at the end of the process, I will be leader of the opposition and that will require my new parliamentary party. I still want to do that.
"One thing I didn't have the opportunity to do when I was Taoiseach was to modernise and reform my party because I was very busy with the work of government and work of State so I relish the opportunity to do that."
Varadkar said the onus is now on Sinn Féin to try and form a government, however, he said he will talk to other parties if needed to provide stable government.
"We are willing to step back and allow them to do that," he said. Varadkar said Mary Lou McDonald has not reached out to him as of yet. 
He added that he has "no idea" what the outcome of talks will be. 
Varadkar said he hasn't been involved in any discussions around the idea of a grand coalition with Fianna Fáil, adding that any talks between party members during this time period will remain confidential. 
If Fine Gael is needed to provide the country "political stability with governance", then he is willing to talk to other parties. 
"Anything is possible, including a second election," he added. 
Talking to reporters ahead of the European Financial Forum, he said he wanted to offer reassurances to the companies present, who he said pay a lot of tax, that this is still a good country to do business. 
He hit out against Sinn Féin for making a lot of promises ahead of the election, and said Sinn Féin has a "fake history". Varadkar said Fine Gael are the party that founded the State. 
"In terms of what may happen later on in this process, in the next couple of weeks, Fine Gael, my party, is the party of the founding of the State…There's another party that was founded in 1971 called Sinn Féin which has a fake history that says otherwise, but we're the ones who founded the State, we're the ones who established institutions, we're the ones who made this country a Republic," he said.
"We will stand by the State and the Republic and if we're needed in order to give the country political stability with governance, well then we're willing to talk to other parties about that."
Varadkar added that until a new government is formed, he will continue to fulfill his duties as Taoiseach – as will all the ministers and ministers of State as required to do under the constitution.
"The onus is on Sinn Fein as the lead party to honour its promises that it made to the Irish people to form a government led by them and to get a socialist republican programme of government through the Dail.
"If they fail then, we then obviously, we will consider matters then but that's where matters stand," he said. 
The weekend's earthquake election saw Fine Gael take just 35 seats, but despite such a bad result for the party, big players such as Paschal Donohoe and Richard Bruton have backed Varadkar to remain on as leader. 
Under party rules, he must put himself up for re-election to be the leader of Fine Gael. 
If after a General Election, the party is not forming or joining in the formation of a government, under the rules, the leader must put himself or herself forward under a motion of confidence. 
#Open journalism No news is bad news Support The Journal

Your contributions will help us continue to deliver the stories that are important to you

Support us now
The rules set out that this must happen within two months after the election process concludes. However, there are questions internally about how this rule plays out if government formation talks go past the two-month mark.
The vote of confidence by the parliamentary party members, when it does occur, will be carried out by secret ballot. 
If Varadkar fails to secure a majority then he must resign.
When asked a couple of days before polling day if he had plans to take a top job in Europe after this election, Varadkar told TheJournal.ie that if Fine Gael finds itself in opposition, he will seek to continue to lead the party.