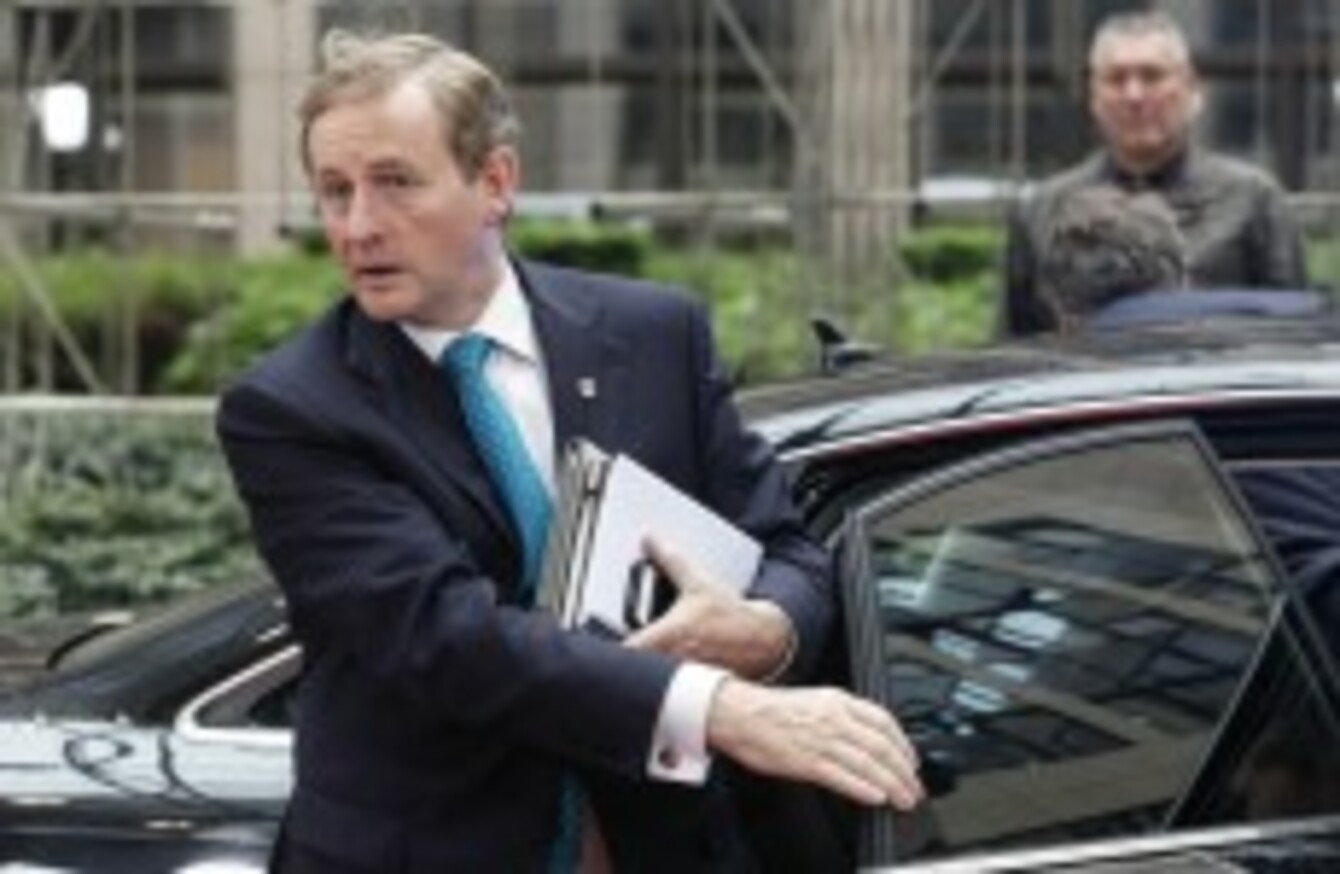 Image: BERNAL REVERT/Belga/Press Association Images
Image: BERNAL REVERT/Belga/Press Association Images
ENDA KENNY WILL make a speech to the European Parliament in Strasbourg today to outline the achievements of Ireland's Presidency of the Council of Europe.
The address will focus on the agreement on the Multi-annual Financial Framework (MFF) reached over the past six months, as well as the EU's seven-year, €960 billion budget.
The parliament is expected to vote on the MFF on Wednesday with Kenny urging them to give its consent.
"The political agreement on the MFF will unlock funding for a range of measures to stimulate growth and to target youth unemployment in the EU. It is a good deal for Europe," he explained.
The Taoiseach also said he is "proud" that Ireland "overwhelmingly delivered" on the ambitions it set out in January.
"The many positive results achieved show that Europe can deliver for its citizens," he said.
Kenny is also due to hold a bilateral meeting with the President of the European Parliament, Martin Schulz, ahead of a press conference.
Ireland has already handed over the presidency to Lithuania.