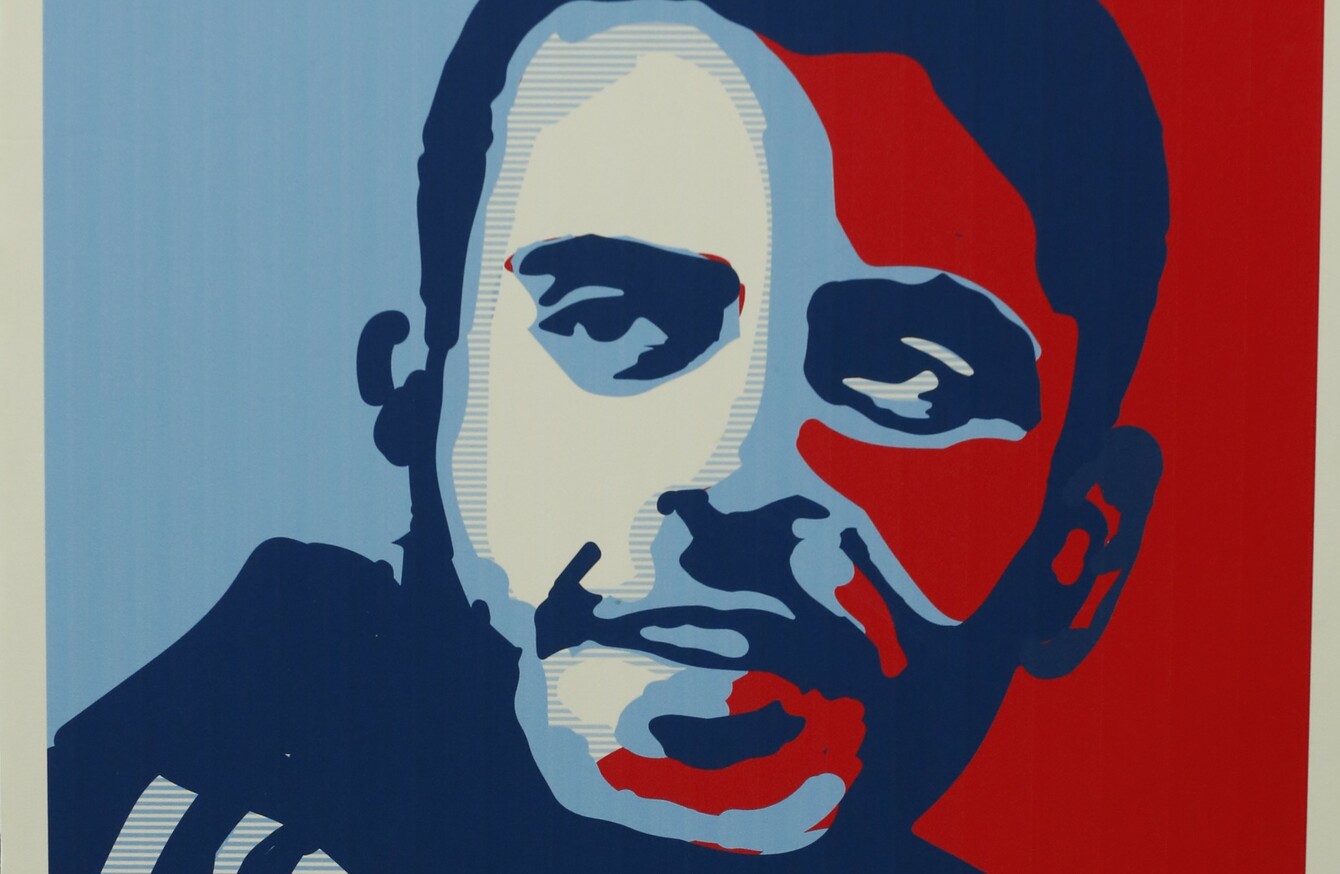 Jameela Abougnah at a vigil for Ibrahim Halawa.
Image: RollingNews.ie
Jameela Abougnah at a vigil for Ibrahim Halawa.
Image: RollingNews.ie
TAOISEACH LEO VARADKAR has been urged to seek support to increase pressure on the Egyptian Government to release Ibrahim Halawa at this week's European Council meeting.
An Irish citizen, Halawa has spent almost four years in jail in Egypt without trial. Recently, the Irish government said it has stepped up its diplomatic efforts to secure his release.
His next trial date is set for Tuesday, 4 July. This will be the 25th trial date he has been given.
Varadkar told the Dáil yesterday that it is "utterly unacceptable" that the Irish citizen has been detained since he was 17 years old.
The Taoiseach is attending the European Council meeting which takes place in Brussels today and Friday. He's been urged to seek the backing of his EU colleagues to increase pressure on the Egyptian authorities.
Varadkar has also said he will speak to the Greek government, which is believed to be acting as an obstacle in making progress.
Delayed trial 
"I think a lot of work has been done by the authorities, including the Department of Foreign Affairs and Trade and others, to assist in his release. I know the Ceann Comhairle led a delegation with regard to that and carried out a very important role in the efforts to assure he is released and given a pardon.
"The current state of play is that this cannot happen until the trial happens but the trial keeps on being delayed, which has us in a very difficult situation at the moment," said Varadkar.
The Taoiseach said he received a letter from Halawa last week, and welcomed the fact that he has ended his hunger strike.
In the letter, Halawa wrote about entering a dark tunnel of four years of torture, suffering and pain.
Sinn Féin's Mary Lou McDonald asked the Taoiseach if he will request the backing of his European Council colleagues this week.
"Ibrahim Halawa was only 17 when he sought shelter in the al-Fateh mosque in Cairo. No young person should have to live through his experience since then," she said.
The Green Party's Eamon Ryan urged Varadkar to talk to the Greek Prime Minister about the matter at this week's meeting in Brussels.
"Our understanding is that it is Greek opposition to having European monitoring of the case which is stopping it. We need the European monitor there on 4 July to put on the pressure to get him out," said Ryan.
Varadkar replied: "In relation to meeting the Greek Prime Minister, it will be my first ever European Council meeting and I am not sure exactly how they work, but if there is an opportunity to have a discussion with him I will do so."
Next week, the Taoiseach said he plans to assess what other options are open to the Irish government to expedite his return home.
"Of course, I do not want to do anything that might turn out to be counterproductive so I need to study it a little more myself," he added.