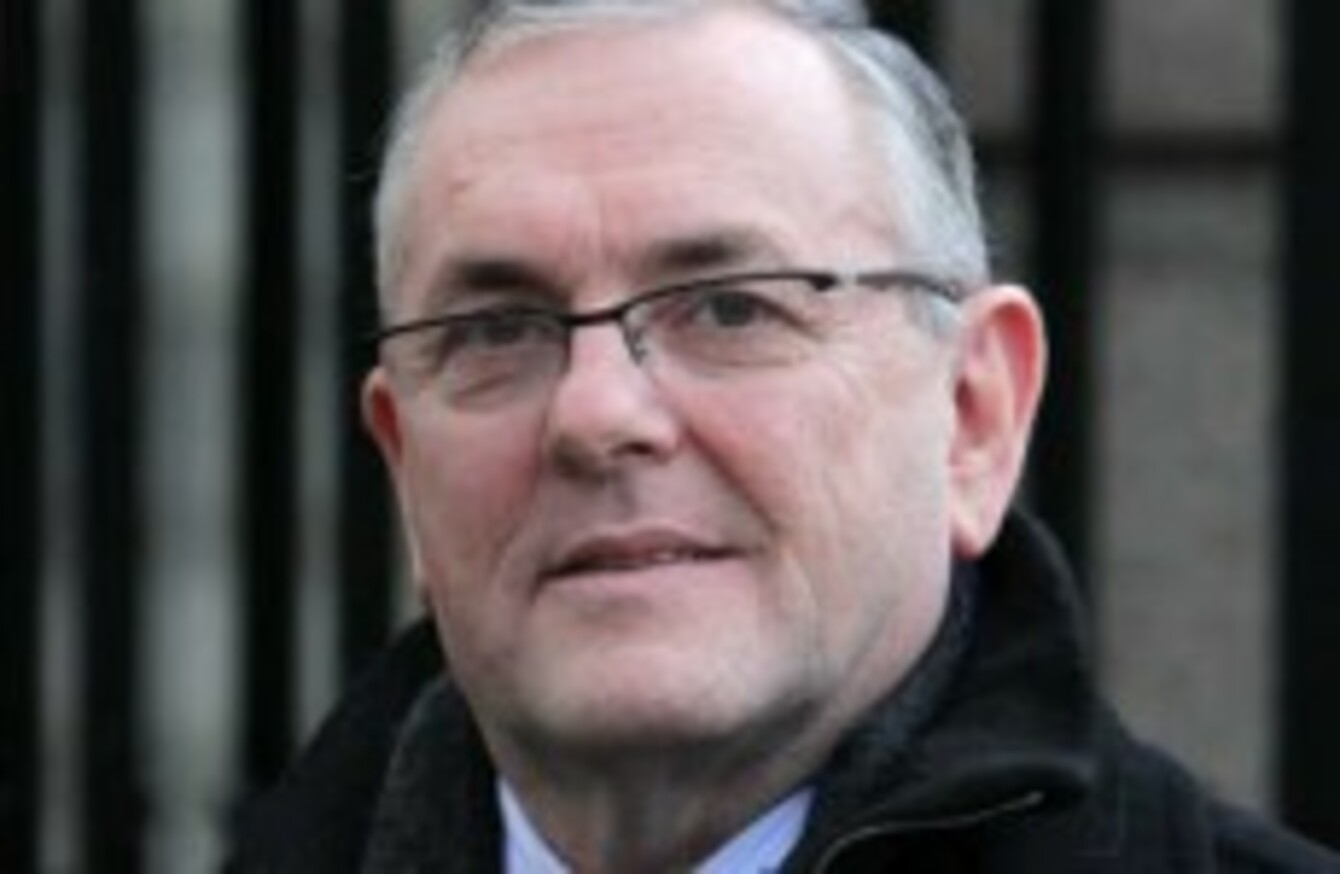 Chairman of the PAC John McGuinness
Image: Mark Stedman/Photocall
Chairman of the PAC John McGuinness
Image: Mark Stedman/Photocall
Updated 18.20pm
THE GARDAÍ HAVE confirmed that they investigated serious allegations sent to them by a serving civil servant a number of years ago relating to tax avoidence claims.
In a statement issued this evening, the gardaí said:
An Garda Siochana can confirm that it received allegations of this nature in 2007 and they were fully investigated and a file sent to the DPP.

If any new or further information on these matters are provided to us then they will of course be investigated.
Members of the Public Accounts Committee (PAC) have been issued with what could be a 'protected disclosure' under the Protected Disclosures Act 2014.
It is the first occasion that documentation received by members is to be considered under the Act.
Committee members are being advised to consult with the Parliamentary Legal Advisers Office and a full legal briefing will take place next Wednesday in relation to the documents.
The dossier is said to contain allegations of tax evasion against a number of former politicians, including ministers.
The Irish Times today reported that a senior civil servant posted the documents to the committee this week.
Speaking to TheJournal.ie, member of the PAC and Labour TD, Joe Costello, said:
Serious allegations have been put forward to the Public Accounts Committee in relation to tax evasion by a number of senior politicians – the PAC is taking legal advice on how best to pursue the matter.
It is believed that the civil servant obtained the information over the course of their official duties over a decade ago.
It is not thought that any of those named in the dossier have previously come to public attention for similar charges.
The majority of the tax avoidance claims relate to politicians who served in the Dáil prior to 2000 – although a small number continued in office after this date.
It is unclear whether the allegations relate to any currently serving TDs.
It is believed that some of the alleged incidents of evasion involved accounts held with former Irish merchant bank Guinness Mahon.
Additional reporting Christina Finn. First published 11.33