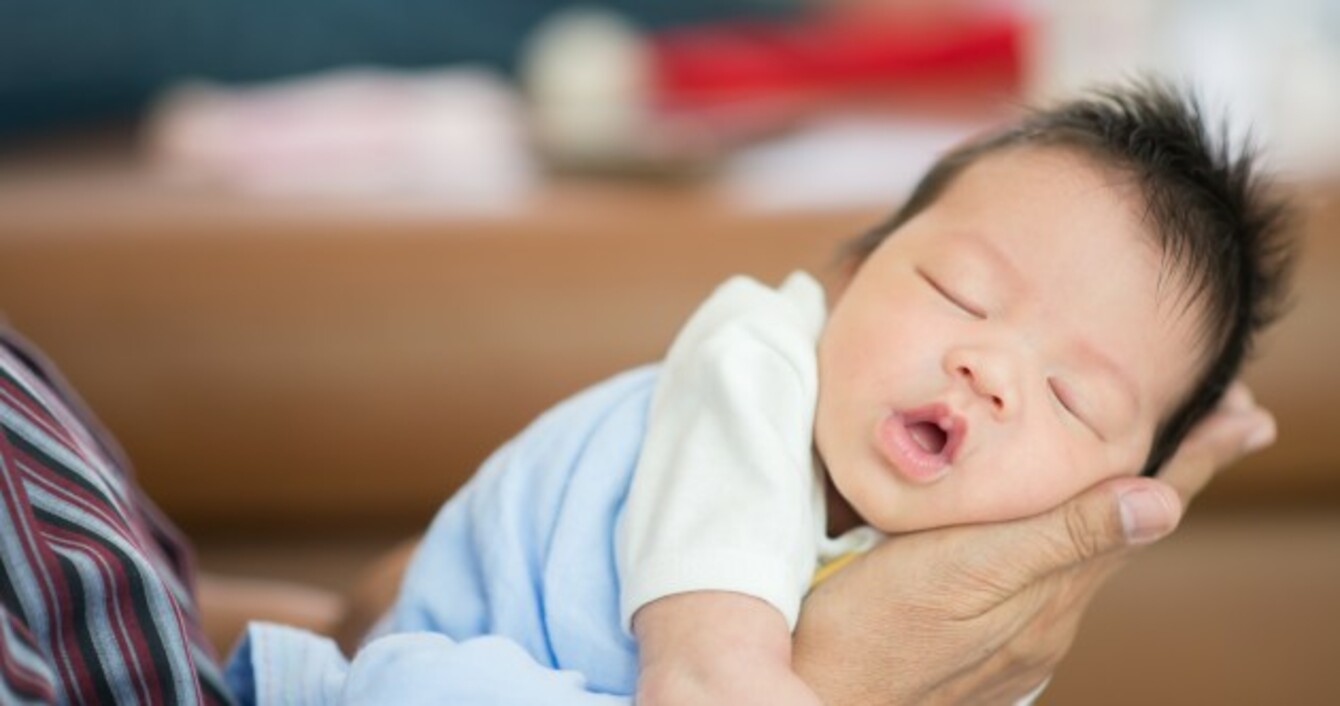 Image: Shutterstock/Littlekidmoment
Image: Shutterstock/Littlekidmoment
A TAX CREDIT for parents who incur childcare costs would cost the Irish Exchequer between €290 million and €590 million per year.
According to the Minister for Finance Michael Noonan a tax credit was considered ahead of this year's Budget, but it was deemed to be too costly.
This week, Children's Minister Katherine Zappone announced a new childcare scheme that will provide means-tested subsidies towards the cost of childcare for children aged six months to 15 years.
Universal subsidies of up to €80 a month or €900 a year for all children aged between six months and three years were also announced.
Zappone told TheJournal.ie that means-testing and increasing child benefit was not on the table during her Budget negotiations with Taoiseach Enda Kenny.
Referring to findings from the interdepartmental working group on future investment in child care in Ireland, Noonan said a tax credit was not recommended.
Tax credit not equitable
He said there were concerns a tax credit would not be equitable and would have "high possible deadweight".
There were also concerns that it would end up being fully absorbed in the cost of child care and might not have a meaningful impact on a parent's decision on whether to join or return to the labour market.
However, it would appear costs was one of the over-riding factors for the government to move towards the subsidy scheme.
Tentative costings, based on estimates of average child care costs per pre-primary and primary school child care place, were applied to Department of Social Protection figures on the numbers of such children in receipt of child benefit.
Cost to the Exchequer
"If a tax credit were provided in respect of even half of these children at the standard rate of 20%, it would involve a potential cost to the Exchequer of between €290 million and €590 million per annum," said Noonan.
The variation depends on the rate of take-up which is difficult to estimate. It was assumed for the purposes of that costing that all paid child care would be covered by the relief, that is, not just centre-based care.
"It is clear that any initiative that provides tax credits for paid child care would fail an equity test as it could be seen to unfairly discriminate against those individuals who choose to stay at home to care for their children," said the finance minister.
In addition, Noonan said the tax relief would only be of benefit to those in the tax net. It is estimated that in 2016, 36% of income earners were exempt from income tax altogether.
#Open journalism No news is bad news Support The Journal

Your contributions will help us continue to deliver the stories that are important to you

Support us now
Some criticisms have been leveled at the Government this week in relation to the new package. Some parents and childminders have criticised the new subsidy scheme for not recognising caring for children in the home setting.
Expanding the scheme to more childminders
Under the new scheme only childcare facilities and childminders registered with the Child and Family Agency, Tusla can receive subsidy payments.
There are currently only 125 childminders registered with the agency.
Zappone told TheJournal.ie last week that she is exploring ways to bring childminders into the subsidy scheme by changing the registration and inspection process for childminders who care for children in their own home.
Under the current scheme, childminders have to undergo the same box-ticking exercises and inspections as large-scale creches.
Childminding Ireland CEO and spokesperson Bernadette Orbinski Burke said the Government needed to appreciate the ethos of a minding a child in the home.