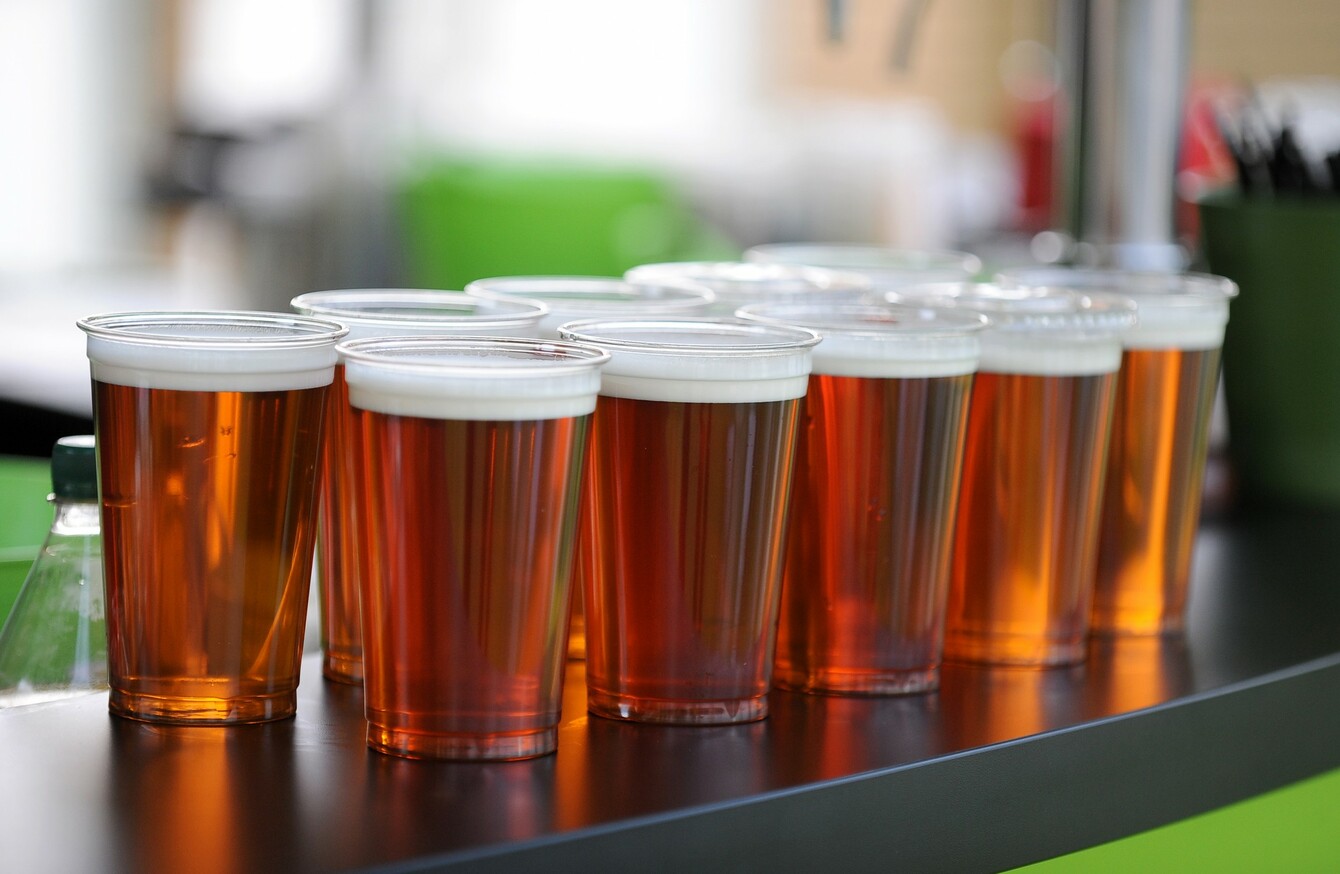 Image: EMPICS Sport
Image: EMPICS Sport
THE IRISH HOSPITALITY industry wants to be protected from the fallout of Brexit in next week's Budget.
Yesterday, the pound slumped to a 31-year low against the dollar amid concerns over the timing of Britain's planned exit from the European Union.
It also hit a three-year low point against the euro.
The weakness in the currency is a challenge for the hospitality industry, which employs over 204,000 people with a combined wage bill of €4.3 billion.
A joint statement from leaders of the industry says that action is needed in the Budget next week.
Donall O'Keeffe, CEO of the Licensed Vintners Association (LVA) says that should come in the form of cheaper drink.
"We are calling on Minister Noonan to cut excise in the Budget next week as it is a major tax on jobs, tourism and consumers in a time of increasing economic uncertainty".
Adrian Cummins of the Restaurants Association of Ireland said that the sterling drop made Ireland less attractive to tourists.
Ireland was 19% more expensive between Jan and Oct of 2016 due to sterling's devaluation. The combination of high excise and the uncertainty over Brexit has caused the perfect storm for the hospitality industry.
"Our high prices are driven primarily by our high excise levels and an excise reduction of 15% would stimulate employment, help to prevent cross border shopping and maintain some degree of attractiveness for UK tourists.
"In a recent poll our members reported an average of 12% downturn for British tourists spend for July and August compared to the same time in 2015."