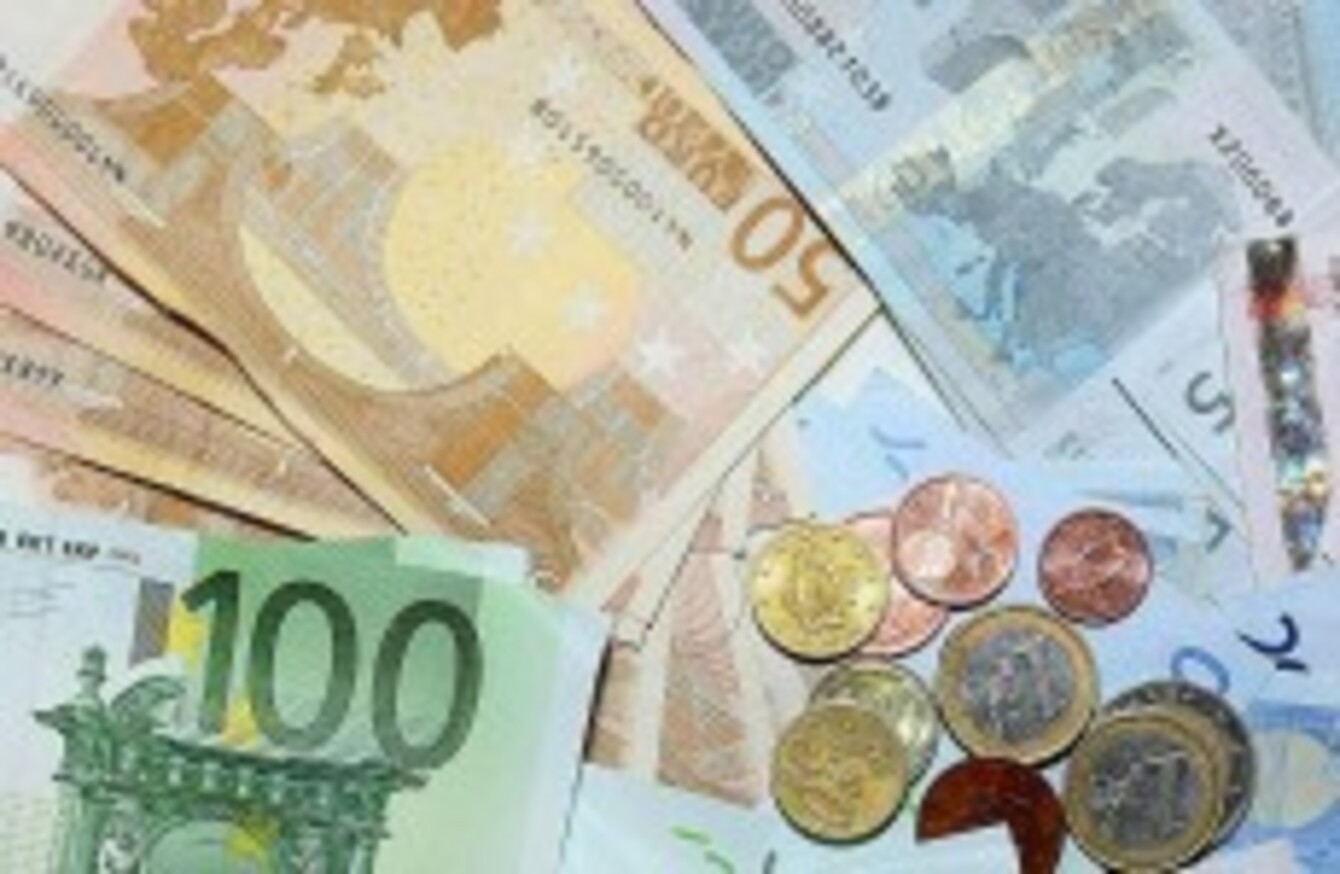 Image: Julien Behal/PA Wire/Press Association Images
Image: Julien Behal/PA Wire/Press Association Images
TAX REVENUES FOR the first five months of this year were €386 million ahead of target according to the latest Exchequer returns published by the Department of Finance this evening.
The government collected a total of €14.396 billion in taxes which was 2.8 per cent ahead of target, a situation which the Department said was "an encouraging performance".
Expenditure is just over €100 million higher than was anticipated at the end of May with net departmental expenditure of €18.8 billion, €304 million or 1.6 per cent ahead of profile.
The Department said that three of the four main  taxes – income tax, VAT, corporation tax and excise duty – were ahead of forecasts at the end of May with excise the only one not meeting expectations.
It fell short of the target by €37 million which was 2 per cent below what was expected after five months.
Income tax was at €182 million ahead of forecasts or 3.1 per cent, corporation tax was €166 million ahead of target (17.8 per cent) .
VAT, which rose from 21 to 23 per cent at the start of the year, was €34 million ahead of target cumulatively and receipts were up 2.3 per cent year-on-year with the Department setting a target of 2.6 per cent for the year on whole.
This all amounted to a total total tax revenue which was €1.6 billion or 12.5 per cent above the same period in 2011.
Expenditure and debt servicing
Net voted current expenditure was at €17.9 billion at the end of May, which is up €574 million or 3.3 per cent year-on-year, and €365 million or 2.1 per cent ahead of forecast.
The Department of Finance said that this was largely down to overspends in the areas of Social Protection and the Health Vote Groups.
All of this amounted to a budget surplus in the month of May of €603 million.
Excluding November, when a surplus is normally recorded due to a large concentration of tax revenue, May of this year was the first month to record a monthly Exchequer surplus since May 2008.
The Department of Finance said that while this was "encouraging" a timing issue related to the receipt of €958 million from the Central Bank surplus income was the primary reason underpinning May's Exchequer surplus.
Last year, Central Bank surplus income of €671 million was received in June, the Department said.
The total budget deficit at the end of May stands at €6.53 billion with the cost of servicing the debt at just under €4 billion.
This is €111 million less than expected but €1.95 billion more than it was at the same point in 2011.
All of which means that on a like-for-like basis debt servicing costs were actually up by around €750 million year-on-year at end of last month.