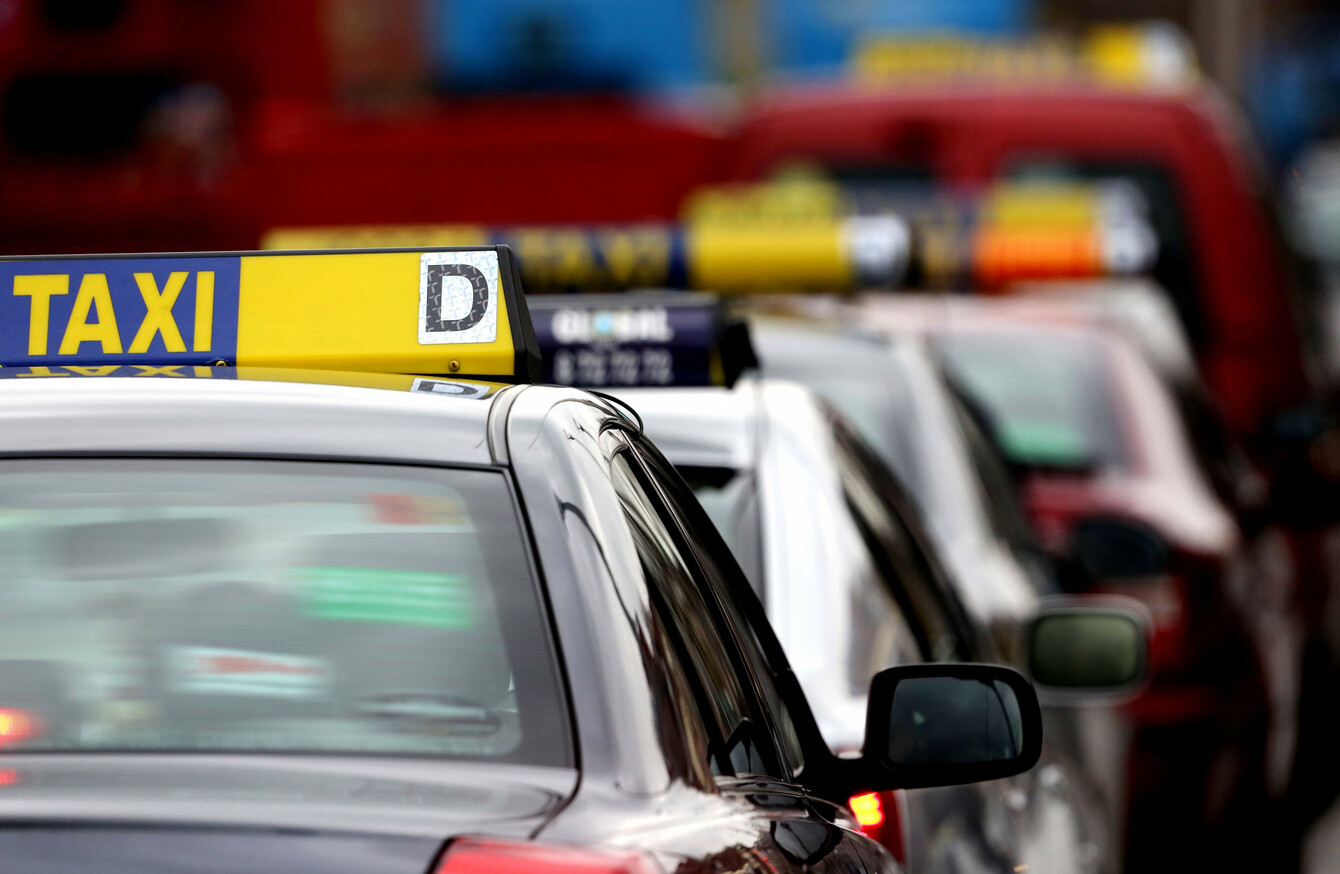 Image: Wanderley Massafelli via RollingNews.ie
Image: Wanderley Massafelli via RollingNews.ie
A GROUP OF young men are believed to be behind a number of serious incidents involving taxi drivers in the west of the capital, TheJournal.ie has learned.
On New Year's Eve, a driver was threatened with an imitation firearm and robbed in the Hazelbury Park area of Clonee, west Dublin. The driver, although shaken, got to Blanchardstown Garda station where he gave gardaí a statement.
Two teenaged males had gotten into his car in the city centre and one later produced what gardaí believe was an imitation gun. The driver was forced to hand over his smartphone. The men also demanded cash. However, it is understood the man was just starting his shift around 8pm and had very little cash on him at the time of the robbery.
There have been a number of incidents in the area in recent weeks involving taxi drivers. However, it is understood that the majority of them were not reported to gardaí.
Ongar, Clonee, Tyrellstown areas
Many drivers are now avoiding picking up and dropping off in certain parts of Ongar, Clonee and Tyrellstown areas for fear they will be targeted.
A report on behalf of taxi drivers has been made to the National Transport Authority (NTA). It is understood that this was done as drivers fear that customers will make complaints about their refusal to travel to certain areas.
According to one man who informed the NTA, the body has urged drivers not to travel to certain areas if they feel unsafe. Drivers have also been told not to be concerned if contacted by the NTA if a customer makes a complaint about being refused service.
Photograph of gang
Gardaí are following a definite line of inquiry following the incident on New Year's Eve. A photograph claiming to show a number of young men involved in the incident has been shared by a number of taxi drivers on different online fora.
The two suspects in the latest attack in Clonee are described as being black teenagers. Anyone with any information is being urged to contact Blanchardstown garda station on (01) 666 7000, the garda confidential line on 1800 666 111 or any garda station.